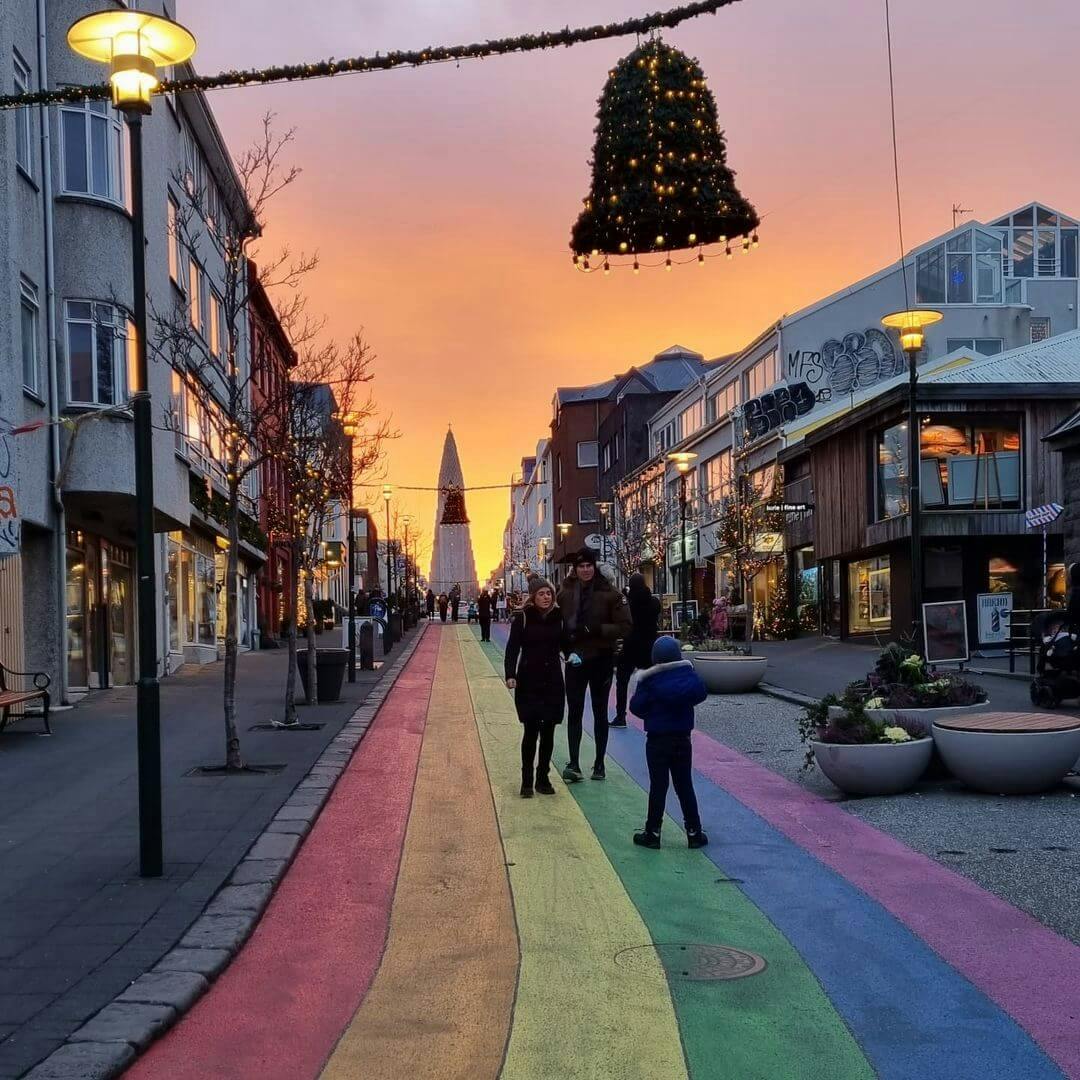 Exploring Reykjavík: Unforgettable Experiences and Hidden Gems
Dive into the Local Culture:
Reykjavík Swimming Pools One of the best ways to experience the local way of life is by visiting the city's swimming pools. These geothermal pools are dotted throughout Reykjavík and provide a relaxing and rejuvenating experience. Whether you're looking to soak in the hot tubs, swim laps in the Olympic-sized pools, or enjoy the steam baths, the swimming pools are a popular social hub and a great way to connect with the locals.
Our favorite swimming pools in Reykjavík are:
Sundhöll Reykjavíkur - Located in downtown Reykjavík, Sundhöll Reykjavíkur is Iceland's oldest public swimming pool, dating back to 1937. Stepping into this historic establishment feels like entering a time capsule, with its art deco architecture and retro charm. The pool offers a variety of amenities, including a large indoor swimming pool, hot tubs, steam baths, and a traditional Finnish sauna. This pool has been renovated and is now a mix of modern and history.
Vesturbæjarlaug - Tucked away in the charming Vesturbær neighborhood, Vesturbæjarlaug is a local gem that offers a delightful geothermal experience. This neighborhood pool may be smaller than some of its counterparts, but it exudes a cozy and community-oriented atmosphere. The outdoor swimming pool, heated to a comfortable temperature, invites visitors to take a leisurely swim or engage in some water aerobics.
What sets Vesturbæjarlaug apart is its hot pots, where you can unwind and socialize with locals and fellow travelers alike. The multiple hot tubs, ranging in temperature, provide a perfect spot to relax tired muscles and enjoy the therapeutic benefits of geothermal waters. The pool also boasts a steam bath and a children's pool, making it an ideal destination for families.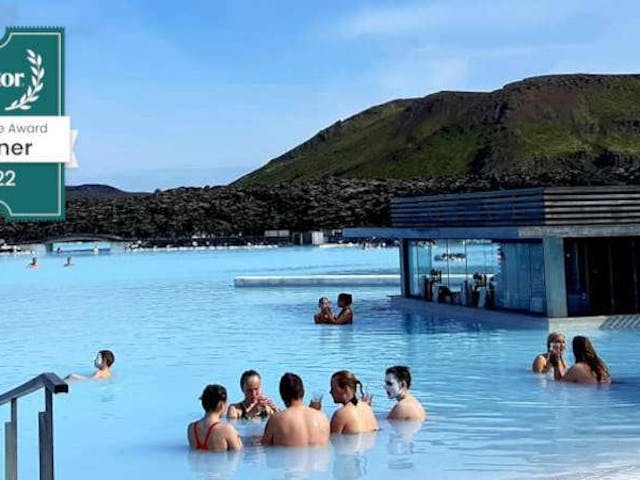 Golden Circle Tour and the Blue Lagoon:
Embark on a journey to explore Iceland's natural wonders with a Golden Circle tour. This popular route takes you to some of the country's most breathtaking sights, including the UNESCO World Heritage Site of Þingvellir National Park, the powerful Gullfoss waterfall, and the awe-inspiring Geysir geothermal area. Afterward, unwind in the iconic Blue Lagoon, a geothermal spa renowned for its warm, mineral-rich waters. It's a truly blissful experience you won't want to miss.
Book the Golden Circle and Blue Lagoon tour here.
FlyOver Iceland:
For an exhilarating virtual flight over Iceland's stunning landscapes, head to FlyOver Iceland. This immersive experience combines cutting-edge technology with breathtaking visuals to give you a bird's-eye view of the country's most iconic landmarks. Feel the wind in your hair as you soar over glaciers, volcanoes, waterfalls, and more, creating memories that will last a lifetime.
Book FlyOver Iceland here.
Hvammsvík Natural Hot Springs
Natural Hot Springs: Located just a short drive from Reykjavík, Hvammsvík natural hot springs offer a serene and off-the-beaten-path experience. Nestled in a picturesque setting, these hot springs provide the perfect opportunity to relax and unwind amidst Iceland's pristine nature. Immerse yourself in the warm geothermal waters, surrounded by stunning landscapes, and let your worries melt away.
Book a visit to the natural Hot Springs in Hvammsvík here.
Reykjavík Food Walk:
Indulge your taste buds on a culinary adventure through the streets of Reykjavík. The Reykjavík Food Walk takes you on a guided tour to sample the best of Icelandic cuisine. From traditional dishes like fermented shark and rye bread ice cream to modern creations featuring fresh local ingredients, this tour will introduce you to the vibrant food scene of Reykjavík.
Book the Reykjavík Food Walk here.
Whale Watching in Reykjavík
Embark on a thrilling adventure to spot majestic whales in the waters surrounding Reykjavík. Join a whale watching tour and sail out into Faxaflói Bay, where you can observe humpback whales, minke whales, porpoises, and dolphins in their natural habitat. It's an unforgettable experience that allows you to connect with Iceland's rich marine life.
Book your Whale Watching tour in Reykjavík here.
Lava Show Reykjavík:
Experience the raw power of nature at the Lava Show in Reykjavík. This unique attraction offers a front-row seat to witness molten lava being poured before your eyes. Gain insights into volcanic eruptions and the geological forces that have shaped Iceland over centuries. It's an educational and awe-inspiring spectacle that will leave you in awe.