AIRPORT TRANSFERS
Book your airport transfer in Iceland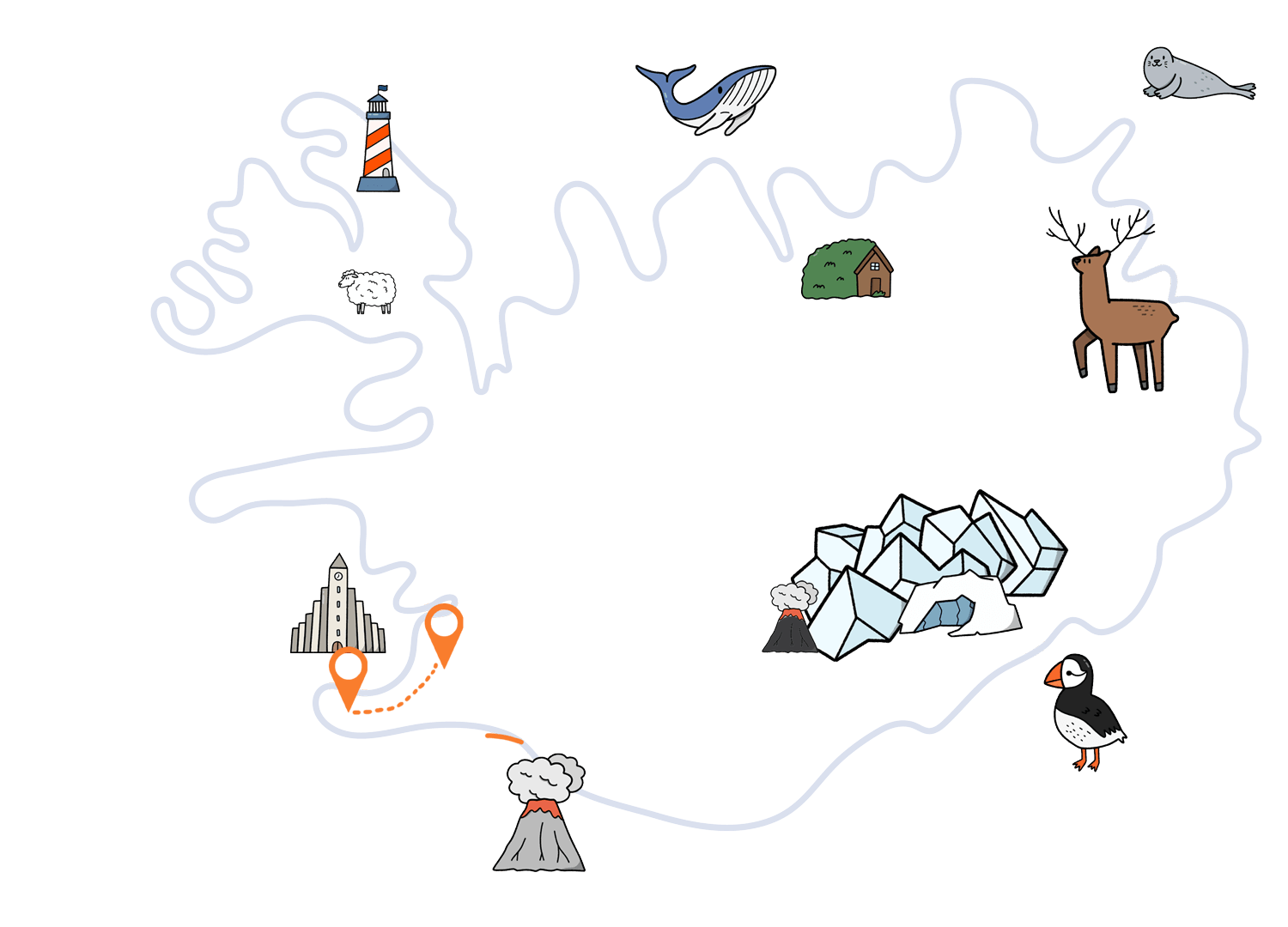 Keflavik Airport - Reykjavik - Keflavik Airport
Departures 24/7 every hour
Airport Transfer
Embark on the epic journey from Keflavik Airport to Reykjavík, or vice versa – it's your ticket to Icelandic adventure! The transfer usually takes around 45 minutes, giving you just enough time to practice your Viking chants or perfect your Northern Lights dance moves.
And hey, don't mix up Keflavik International Airport with the Reykjavik domestic airport – they're like cousins, but not the same!
Reykjavik domestic airport is located in the city it self, while Keflavik Interntational Airport is located outside the city.
We're here to make your transfer smooth as Icelandic ice, ensuring your journey kicks off or wraps up with a sprinkle of magic and a dash of comfort. Get ready for a ride that's as cool as the glaciers! ❄️✈️

How long does it take to get to Reykjavík from Airport
Keflavik International Airport is situated 50km away from Downtown Reykjavík - 45 minutes by car or bus.

What is the cheapest way to travel from the Airport
Taxis in Iceland are very good however extremely expensive. Comfortable buses with Wi-Fi leave Keflavik airport every 30 minutes - 1 hour. The buses can be found a short 1 minute walk away from the airport.
There are also public busses leaving the airport a few times a day, however you might need to change a few busses to get to the Downtown Reykjavík.

How drop-off work from Keflavik Airport to Reykjavík
Buy a ticket online and choose your drop-off location anywhere in Reykjavík. The bus will be waiting for you less than a minute away from the Airport.

How pick-up works from Reykjavík to Keflavik Airport
Buy a ticket online and choose your pick-up location. The bus will be waiting for you at the chosen location or bus stop.