VACATION PACKAGES TOURS
THE MOST AFFORDABLE, EASIEST, AND TIME-SAVING WAY TO PLAN YOUR TRIP TO ICELAND IS BY BUYING A VACATION PACKAGE FOR YOUR STAY ON OUR AMAZING ISLAND! HOTELS AND ACTIVITIES INCLUDED!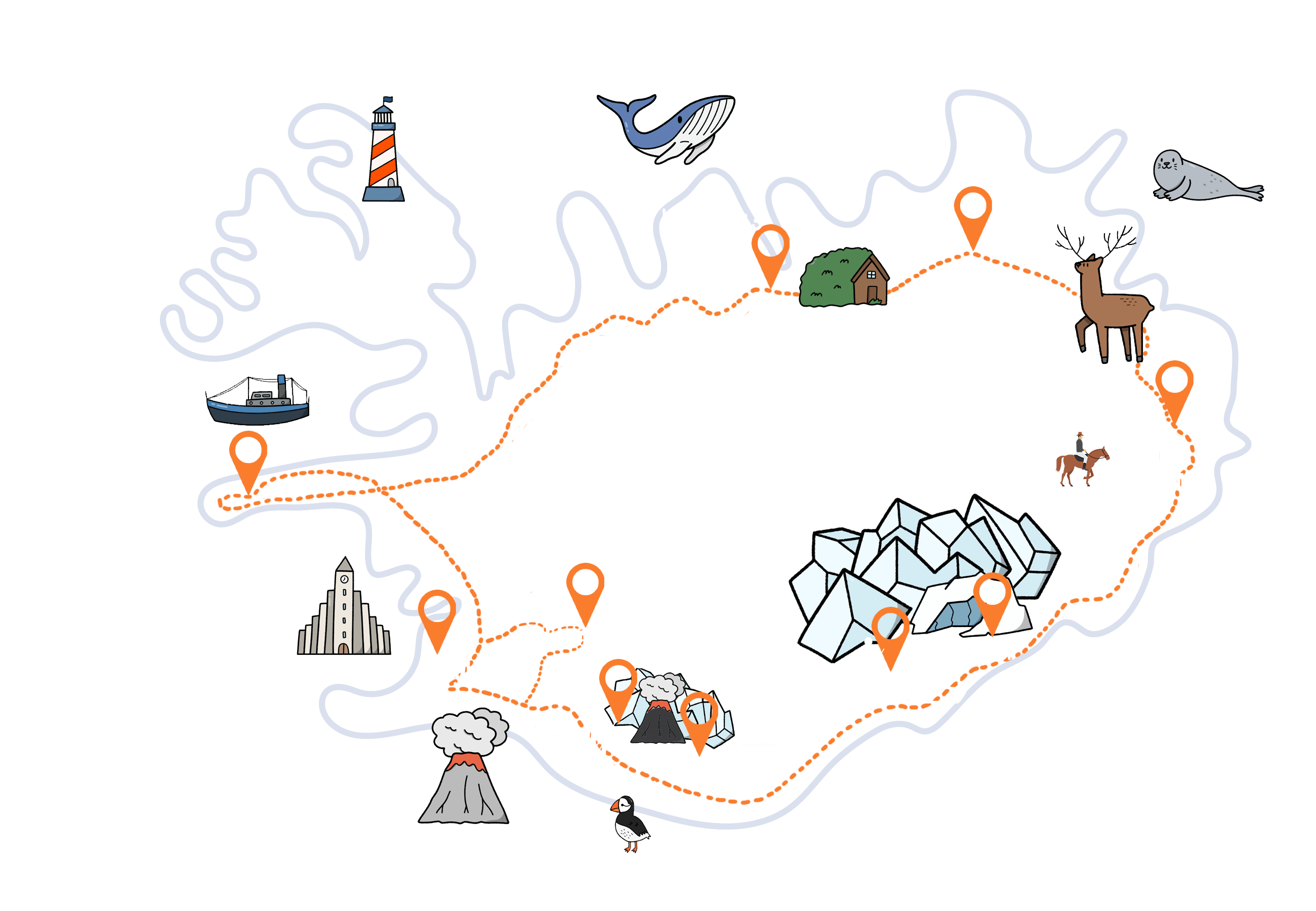 Why should I book a Vacation Package?
Planning your trip to Iceland can be quite overwhelming. The task of ensuring you explore all the top attractions, secure suitable accommodations, and chart out your travel route can be daunting. However, worry not, for we have a perfect solution just for you.
The easiest, most affordable, and time-efficient approach to organizing your Icelandic adventure is to opt for one of our vacation packages specially designed for your stay on our captivating island!
At Troll, we offer comprehensive packages that include the services of a professional guide, a range of exciting activities, comfortable accommodations, and hearty breakfasts. Throughout your journey, you'll be in the delightful company of a small group of fellow travelers, guided by our knowledgeable leader who will ensure your trip is filled with unforgettable moments and understanding of Icelandic culture.
Rest assured, you'll explore all the must-see destinations along your route, while our guide regales you with fascinating stories about each place you encounter.
When you book a guided tour with the "Troll family," you're placing your trust in the hands of experienced professionals. We are dedicated to making your Iceland adventure an absolutely unforgettable experience!
Summer Vacation Packages in Iceland
Embark on an Unforgettable Summer Adventure, hotels with breakfast included!