VACATION PACKAGES TOURS
THE MOST AFFORDABLE, EASIEST, AND NOT TO MENTION A TIME-SAVING WAY TO PLAN YOUR TRIP TO ICELAND IS BUYING A VACATION PACKAGE FOR YOUR STAY ON OUR AMAZING ISLAND! HOTELS INCLUDED!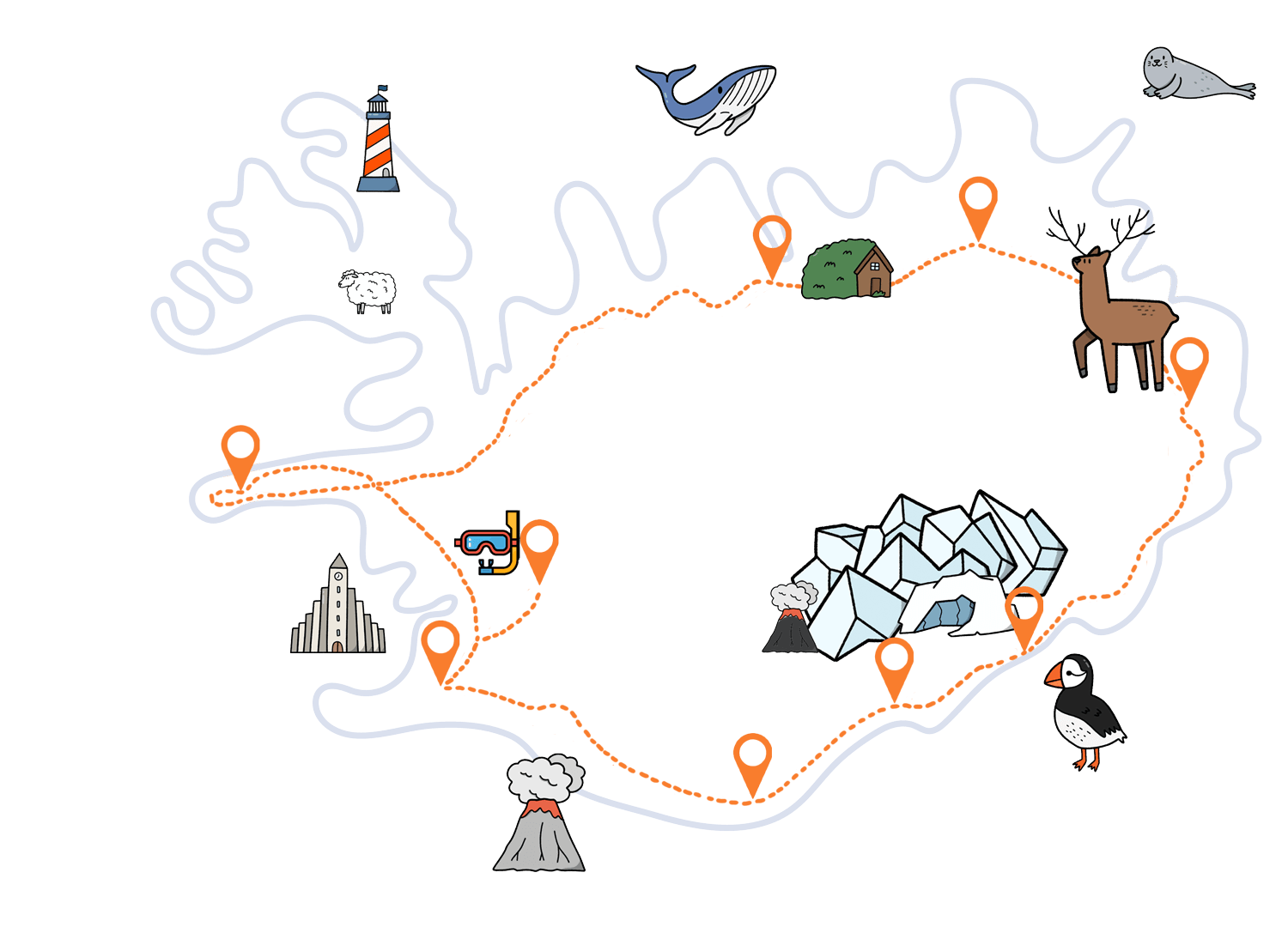 Summer Vacation Packages in Iceland
Embark on an Unforgettable Summer Adventure with hotels included!
Winter Vacation Packages in Iceland
Uncover the most enchanting landscapes with our tour packages, including cozy hotels during winter!
What are Vacation Packages?
The most affordable, easiest, and not to mention a time-saving way to plan your trip to Iceland is buying a vacation package for your stay on our amazing island!
Troll offers packages with a professional guide and accommodation included. You will travel with a small group of other travelers, and our guide will ensure you come back with many great memories and Icelandic wisdom.
6-Day Tour with Tröll Expeditions
Watch the video to learn more about the tour
8-Day Tour with Tröll Expeditions
Watch the video to learn more about the tour
Included
(in the price)
Accommodation
FREE Breakfast & Private Bathrooms
FREE
Glacier Hike
We will go to Explore a GLACIER in South of Iceland
FREE
Ice Cave
Go with a Super Jeep & Enter an ICE CAVE
FREE
Super Jeep
Explore ICELANDIC WILDERNESS
FREE
Boat Tour
Reach gigantic ICEBERGS in a Glacier Lagoon
FREE
Horseback Riding
Explore the wilderness on an Icelandic Horse
FREE
Vök Baths
Nourish your body and soul in natural THERMAL BATHS
FREE
Whale Watching
BOAT TOUR to see largest mammals on Planet Earth
FREE
Wi-Fi On Board
No Internet? No worries! Free & Secure WI-FI
FREE
English Speaking Guide
Learn about ICELAND
FREE
Small Group
Few people on every tour for maximum comfort
FREE
Where does the trip start?
All our Vacation Packages offer pick-up from Reykjavik city's greater area from designated locations found on a drop-down menu at the time of booking.
Are food and accommodation included in the packages?
Accommodation at various country hotels is included. You have a private bathroom and breakfast before you head out for your day of adventure.
What is the difference between the 6 and 8-Day Packages?
During the 8 Day Tour you will explore the west side of Iceland, and the beautiful volcanic area - Snæfellsnes Peninsula (a beautiful place with a lot of wild seals).
What Should I bring with me?
The weather in Iceland is very unpredictable. To enjoy the tours, it is essential to bring warm clothes with a waterproof layer. Beanie, gloves, and shoes with ankle support.
For tours during winter: warm clothing as the first layer, waterproof outdoor jacket and pants, hiking boots with high ankle protection, a hat, and gloves are ideal. For tours during summer, bringing a light rain jacket and pants is in most cases enough protection. Icelanders often say, "If you don't like the weather, just wait 5 minutes". Jeans are not recommended for outdoor trips as they become very heavy and cold when wet.
• Warm clothes (first layer)
• Waterproof outdoor clothing (second layer) (available for rent when booking)
• Hiking boots (available for rent when booking)
• Swimsuit and a towel
• Joy and happiness!
How Difficult are the Glacier Hikes?
Our tours are considered to be safe for anyone in good physical condition. You have to be able to walk for about an hour up and down on slopes and uneven surfaces. Longer tours will be more challenging in endurance for some areas of the glacier. We also recommend you remember that we offer all the safety equipment necessary, and you will be hiking with a professional and certified glacier guide. If you have specific questions regarding one of our glacier tours, feel free to email us.
I'm a solo traveler. Is there a single supplement?
Yes, a single fee supplement is mandatory for solo travelers on all multiday tours to ensure your private room in our accommodation. There is no way to opt-out of a single-fee supplement if you are a solo traveler.
How much luggage can I bring?
The limit is one suitcase of 24 inches per person, but you can store your extra luggage in our office for 3,000 ISK. It can be added as an additional fee at the time of booking and is non-refundable upon payment in all cases.
The Tröll Minibuses
All our multi-day tours are in a minibus and offer a small-group experience. We offer Icelandic music on board.
Most of the buses we use for longer trips have Wi-Fi included. Just note that Iceland does not have a good signal everywhere, for example, in rural places.