Information
ABOUT ICELAND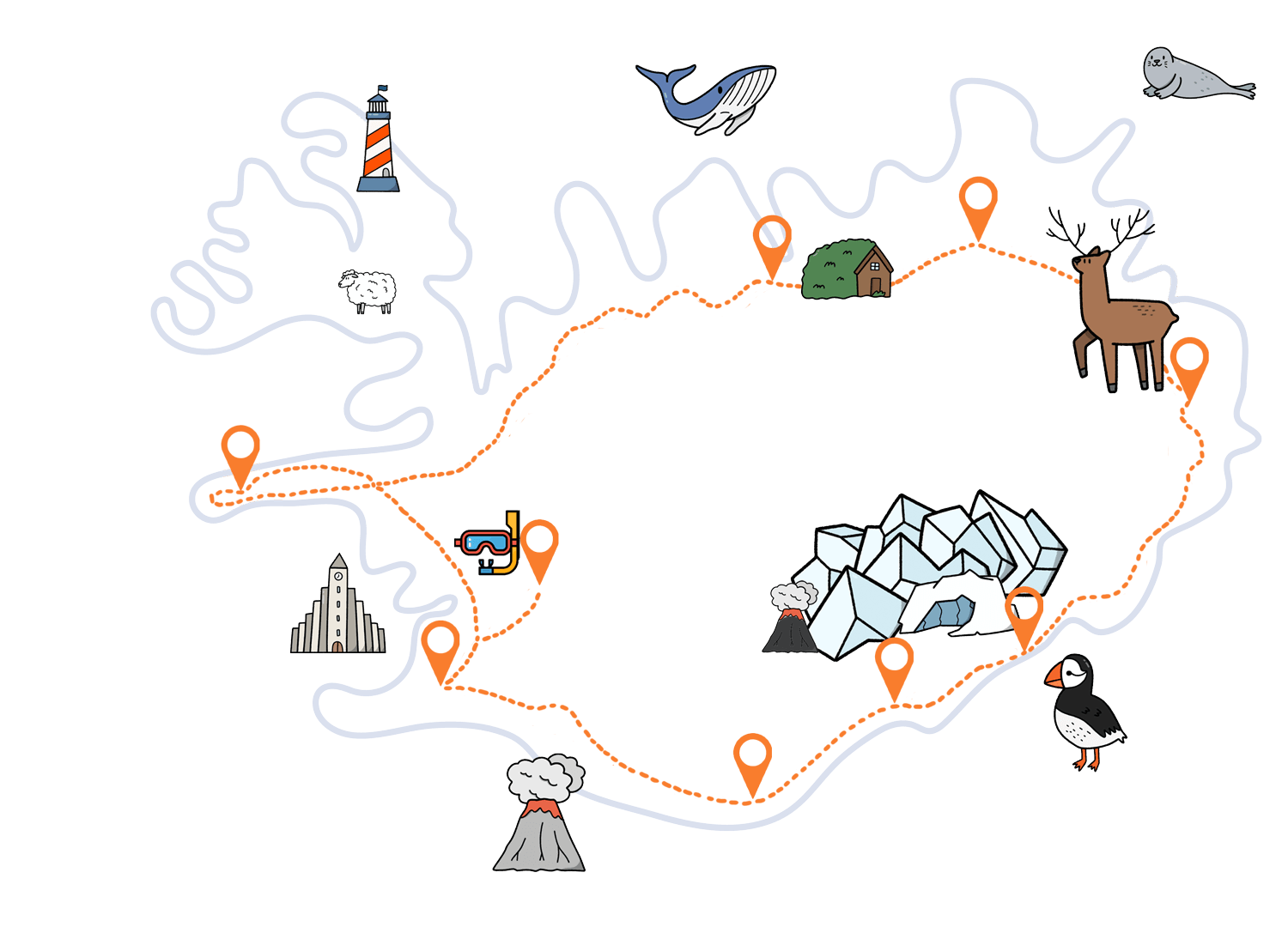 What to do in Iceland - By Popularity
Information about Iceland
Iceland is an island in the middle on the North Atlantic Ocean. Iceland got its name since it is a land, where 11% of the country is covered with glaciers.
It is very common to Hike on Glaciers in Iceland, however Glaciers have a huge impact on some other places in Iceland too.
Here are a few:
1. Snorkeling in Silfra
Water in Silfra is named as the clearest water in the world. The water in Silfra is a meltwater which comes from Longjokull glacier about 60 km (37.2 mi) north of Silfra. The meltwater travels underground through lava fields where it gets filtered even more, making the water the clearest in the world. It takes roughly 100 years for the meltwater to travel from the glacier to Silfra.
2. Waterfalls in Iceland
There are countless waterfalls in Iceland, however some of them are more special. Some of the waterfalls in Southern Iceland are the formed by the melting glaciers, where meltwater travel from the glaciers many miles away, eventually forming a waterfall. All of the meltwater eventually reaches the Atlantic Ocean.
3. Glacier Lagoons
One of the most beautiful phenomenon in Iceland are the lagoons that the meltwater creates. The most famous and visited one is Jökulsárlón Glacier Lagoon, which is located in the east of the largest glacier in Iceland. In Jökulsárlón you can find at any time of the year huge icebergs floating around. It is possible to view them from a parking lot, however to experience the huge lagoon to the fullest, it is possible to take a boat around the lagoon (operated only during summer months).
4. Diamond Beach
Diamond Beach is the second most famous beach in Iceland, followed by Reynisfjara (the Black Sand Beach). On the Diamond Beach you will find smaller icebergs which traveled from the nearby glacier. It is a very popular area, so you'll likely encounter some other people while exploring. The beach is open year-round and is by far the most beautiful beach in Iceland.
Sharing a minibus with a few other travelers from around the world is cheaper than renting a car and traveling by yourself in Iceland. Gas, accommodation, breakfast are included in the price.