HIGHLAND SUPER JEEP TOURS
PREPARE TO EMBARK ON A CAPTIVATING JOURNEY THAT WILL TRANSPORT YOU TO A REALM OF EXTRAORDINARY WONDERS AND HIDDEN TREASURES! * FOR THESE TOURS, YOU WILL HAVE TO MEET US ON LOCATION.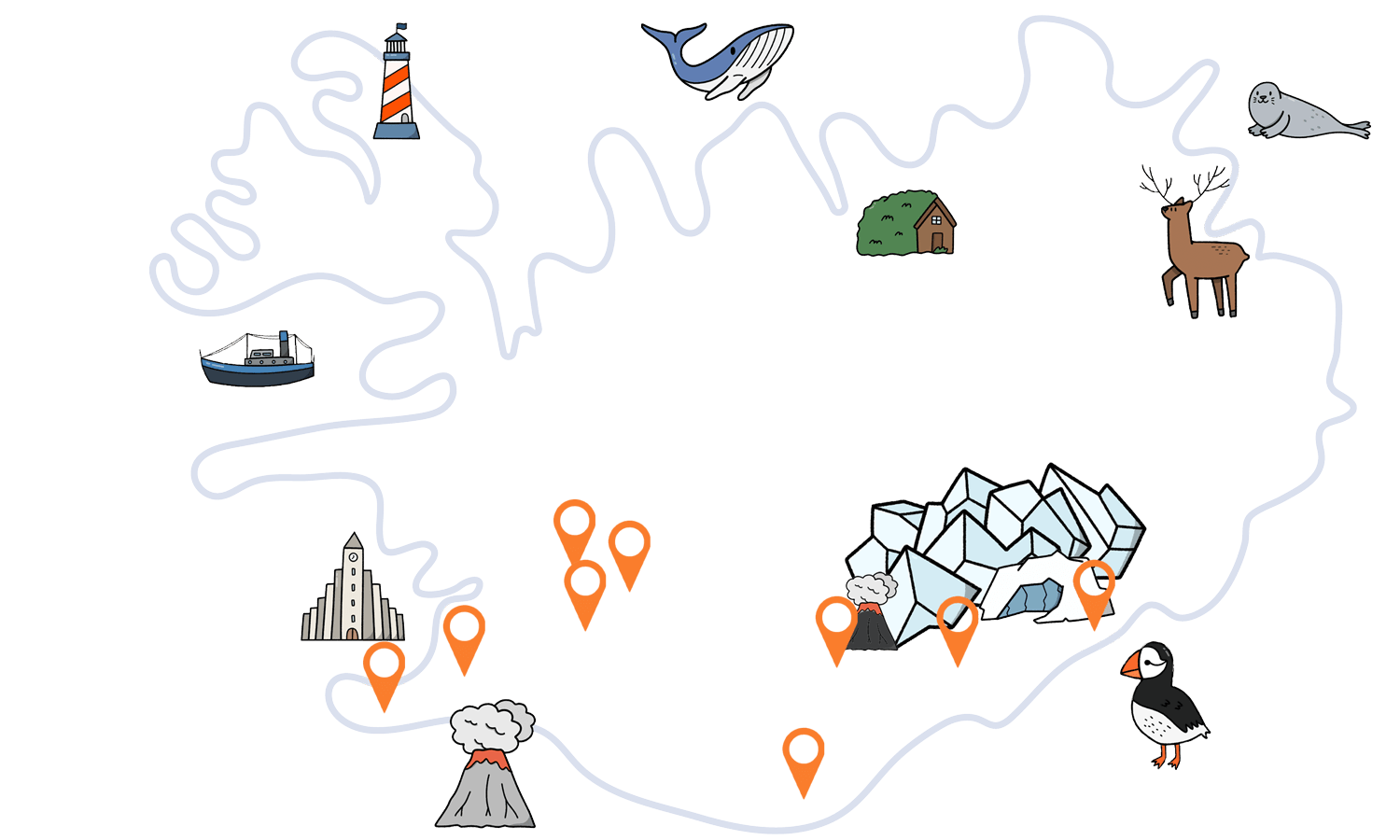 Super jeep Tours
Super jeep tours in Iceland have gained immense popularity in recent years, drawing adventurers from around the world. The unique appeal lies in the extraordinary experience of traveling in a specially designed enormous jeep, capable of effortlessly navigating through challenging terrains where regular cars would struggle. Opting for a super jeep tour offers a thrilling and exclusive alternative to standard bus tours, making it a top choice for those seeking an unforgettable Icelandic adventure.
If you're yearning for a remarkable super jeep tour in Iceland, you're in the right place. Our trusted partners specialize in curating exceptional tours that allow you to uncover the hidden gems of this mesmerizing country. Prepare to embark on an extraordinary journey where breathtaking landscapes, dramatic waterfalls, and awe-inspiring natural wonders await your exploration.
They will guide you through the lesser-known corners of Iceland, unveiling its untamed beauty and captivating history. From majestic glaciers to volcanic landscapes, each stop on your journey promises to leave an indelible impression on your soul.
Immerse yourself in the enchanting stories and folklore of Iceland as you traverse its diverse landscapes. Our partners' in-depth knowledge and commitment to providing unparalleled experiences will ensure that your adventure is invigorating and enlightening.
Prepare to be captivated by the wonders of Iceland, guided by experienced professionals who are dedicated to showcasing the very best of this extraordinary country.