ICE CAVES IN ICELAND
UNVEIL THE MAGIC OF ICELAND'S ICE CAVES: EXPLORE NATURE'S FROZEN MASTERPIECES WITH EASE AND DELIGHT!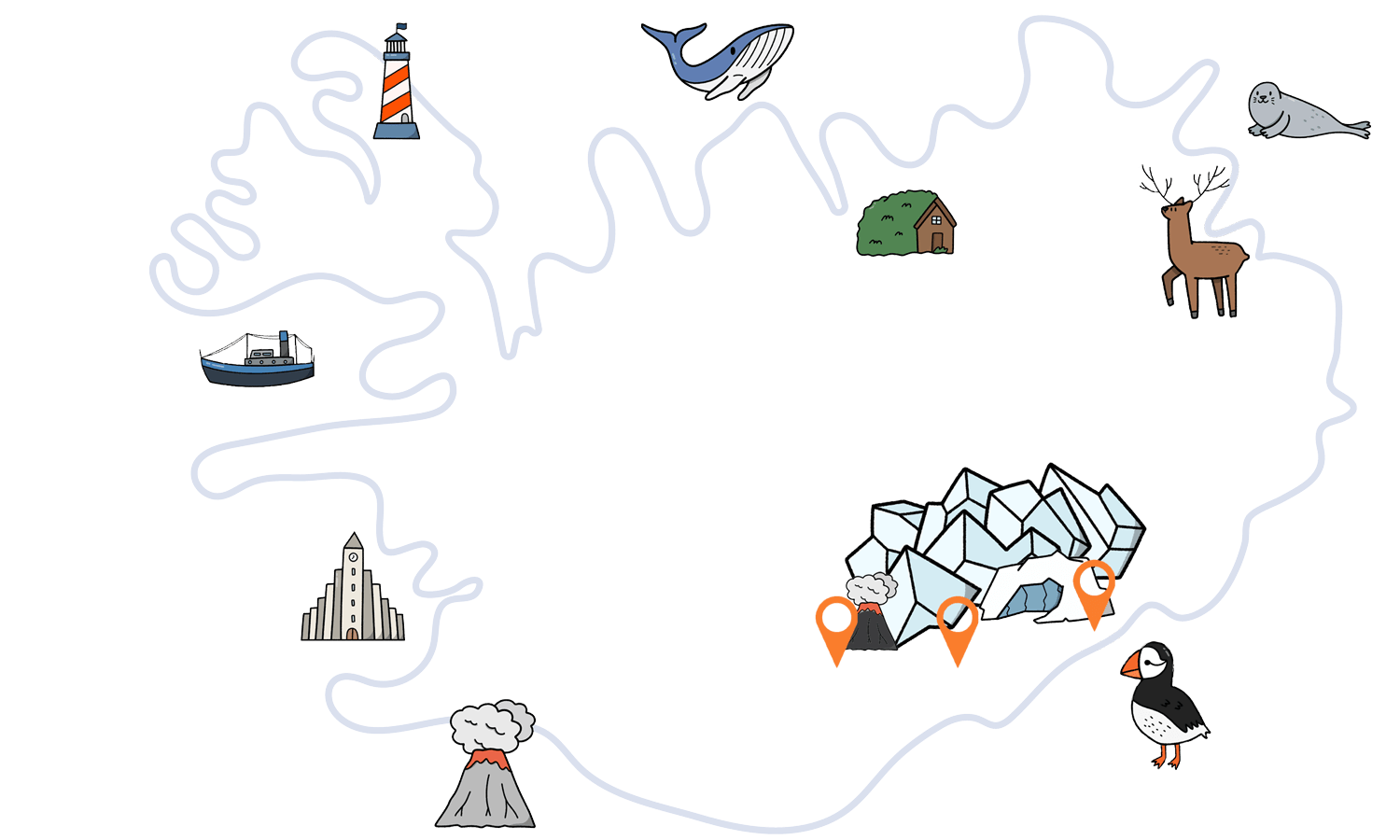 Katla Volcano Ice Cave
Watch the video to learn more
Crystal Blue Ice Cave
Watch the video to learn more
Skaftafell Blue Ice Cave
Watch the video to learn more
Included
(in the price)
Super Jeep
Explore ICELANDIC WILDERNESS
FREE
Small Group
Few people on every tour for maximum comfort
FREE
English Speaking Guide
Learn about ICELAND
FREE
Glacier Equipment
ALL necessary Glacier Equipment will be provided
FREE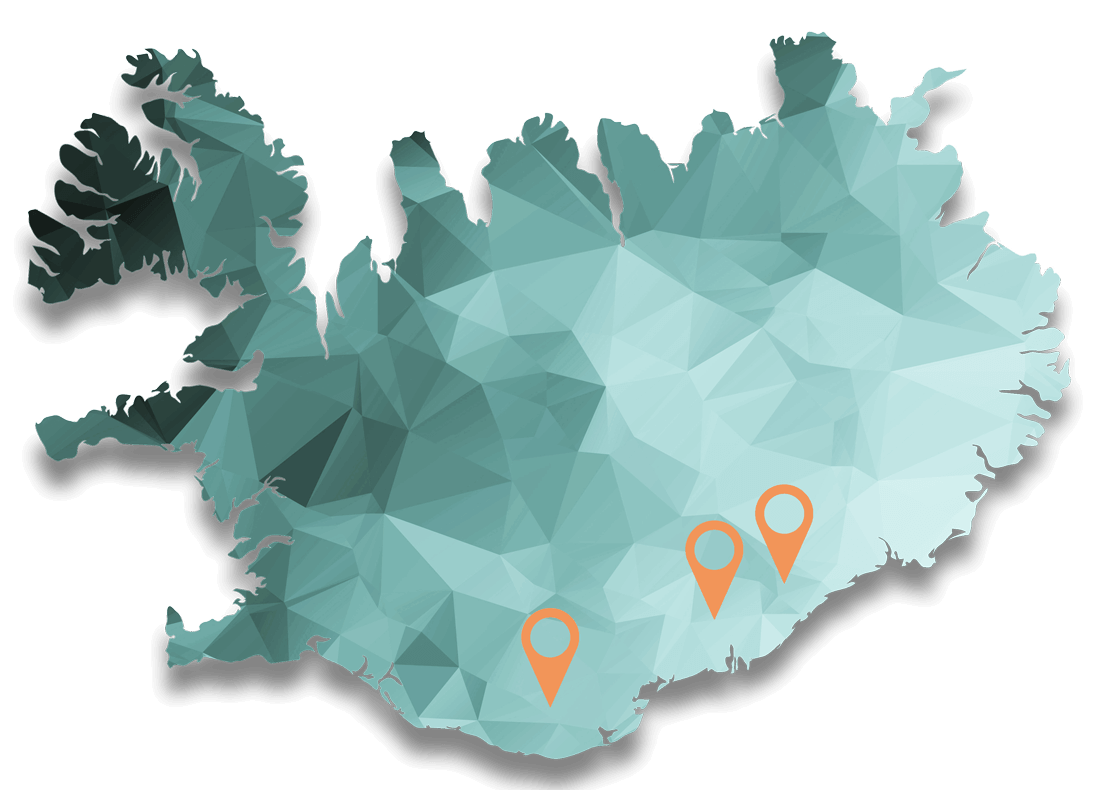 Katla Ice Cave
Katla ice cave is one of the most famous and visited ice caves in Iceland. Its location is very easily accessible. The tours to the Ice Cave either start in Reykjavik or in the town Vík. It is quite a large cave and has several beautiful sights and formations to explore. To get there, you'll take a ride into the highlands on our 4x4 Super Jeep as you admire the majestic mountains and fields of moss. You will explore the mighty Dragon Glass caves of ash and ice. A visit to Katla ice cave makes for an unforgettable trip!
Our 4x4 super jeeps are specially adapted for rough terrain and they can take you safely to some of the best sites in Iceland where you can marvel at the amazing scenery and breathtaking vistas.

This is the only Ice Cave accessible during summer.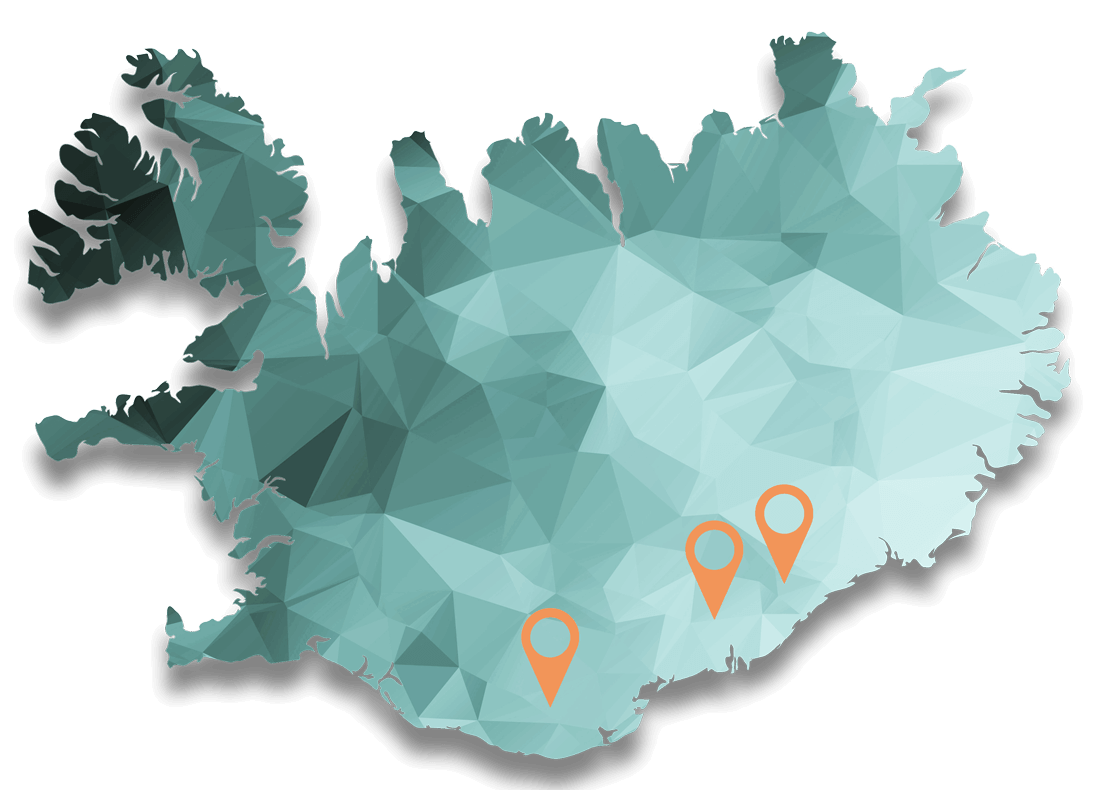 Crystal Blue Ice Cave
Another famous ice cave in Iceland is the Crystal Blue Ice Cave located near the fascinating Jökulsárlón, which is located on the famous Ring Road in Iceland. This is one of the most spectacular ice caves in Iceland and certainly not to be missed when visiting the country. From Jökulsárlón you will travel with a 4x4 Super Jeep up the valley. From there you will take an easy walk to the ice cave. Once at the ice cave, your knowledgeable tour guide will show you around the amazing ice structures inside. If you are lucky, you may even get to witness the impressive blue glow of the natural sunlight as it beams through the crystal clear ice into the cave. It is truly a sight to behold and one that you will never forget!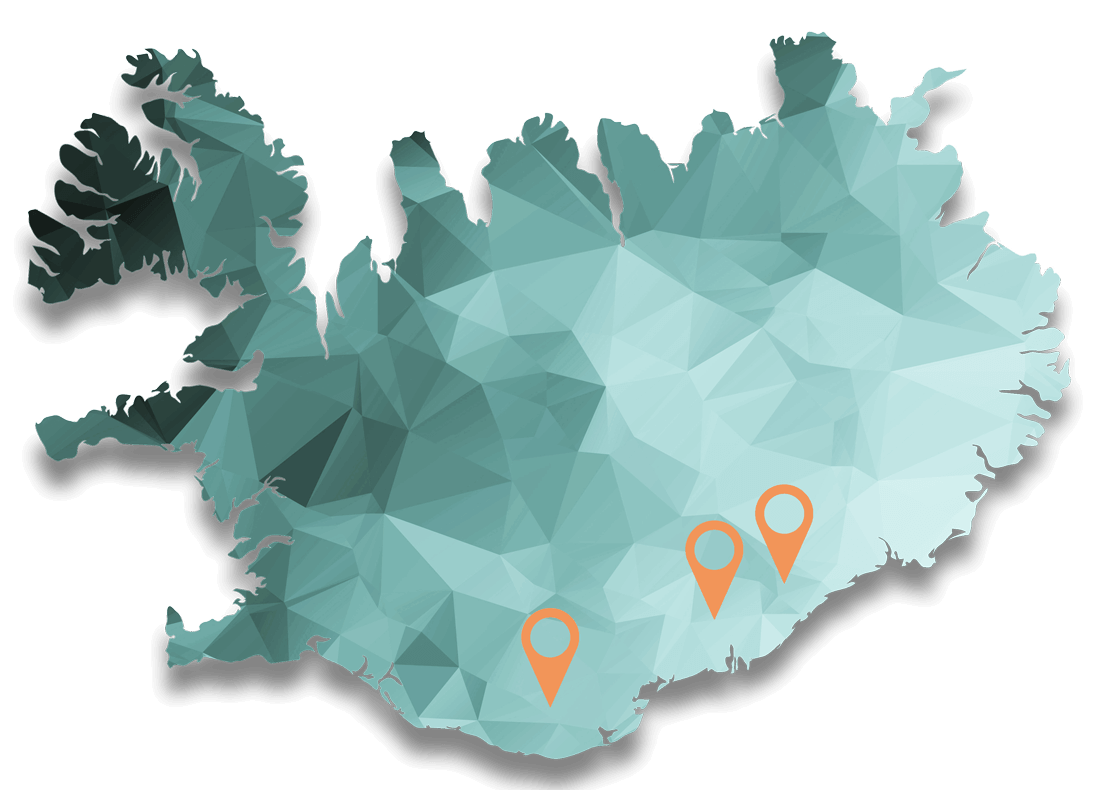 Skaftafell Blue Ice Cave
Another beautiful ice cave in Iceland is the Skaftafell Blue Ice Cave located near the breathtakingly beautiful Skaftafell National Park on the South Coast of Iceland. This is one of the most popular attractions in the Skaftafell area and offers great photo opportunities as well as a spectacular experience for visitors of all ages. You will be taken on a scenic journey up close to the glacier and then your guide will take you on a short hike through a magical landscape of glistening ice and snow to reach the entrance of the cave. Once inside, you will see a variety of stunning ice sculptures including glacial horns, frozen waterfalls, and beautiful blue light filtering through from above.
All of these amazing ice caves can be visited by anyone on a guided day trip from Reykjavik and guided tours include an experienced local guide who will ensure that you have a great time and provide interesting information about the ice caves and other attractions in the area.
If you are already there, all of those trips can also be booked without the drive. When booking a tour to an ice cave, all necessary gear and equipment will be provided for you.
The tours are easy and hassle-free. These tours are a great way to see the best that Iceland has to offer and make your holiday truly memorable.
Ice Caves in Iceland
Some ice caves are crystal blue, since they have no debris around them. But others have old volcanic ash around them. Iceland is surrounded by volcanoes, especially on the western part of the country. When volcanoes erupt, volcanic ash lands all over the ice. This therefore makes some ice caves to be covered with volcanic ash.
Katla Ice Cave - available all year round
Crystal Blue Ice Cave - available only in winter
Skaftafell Blue Ice Cave - available only in winter
Which is the closest Ice Cave to Reykjavík
Are Ice Caves in Iceland safe?