Tours in Reykjavík
TOURS IN REYKJAVÍK
Our trusted partner offers a variety of tours in Reykjavik that showcase the city's unique culture, history, and natural beauty.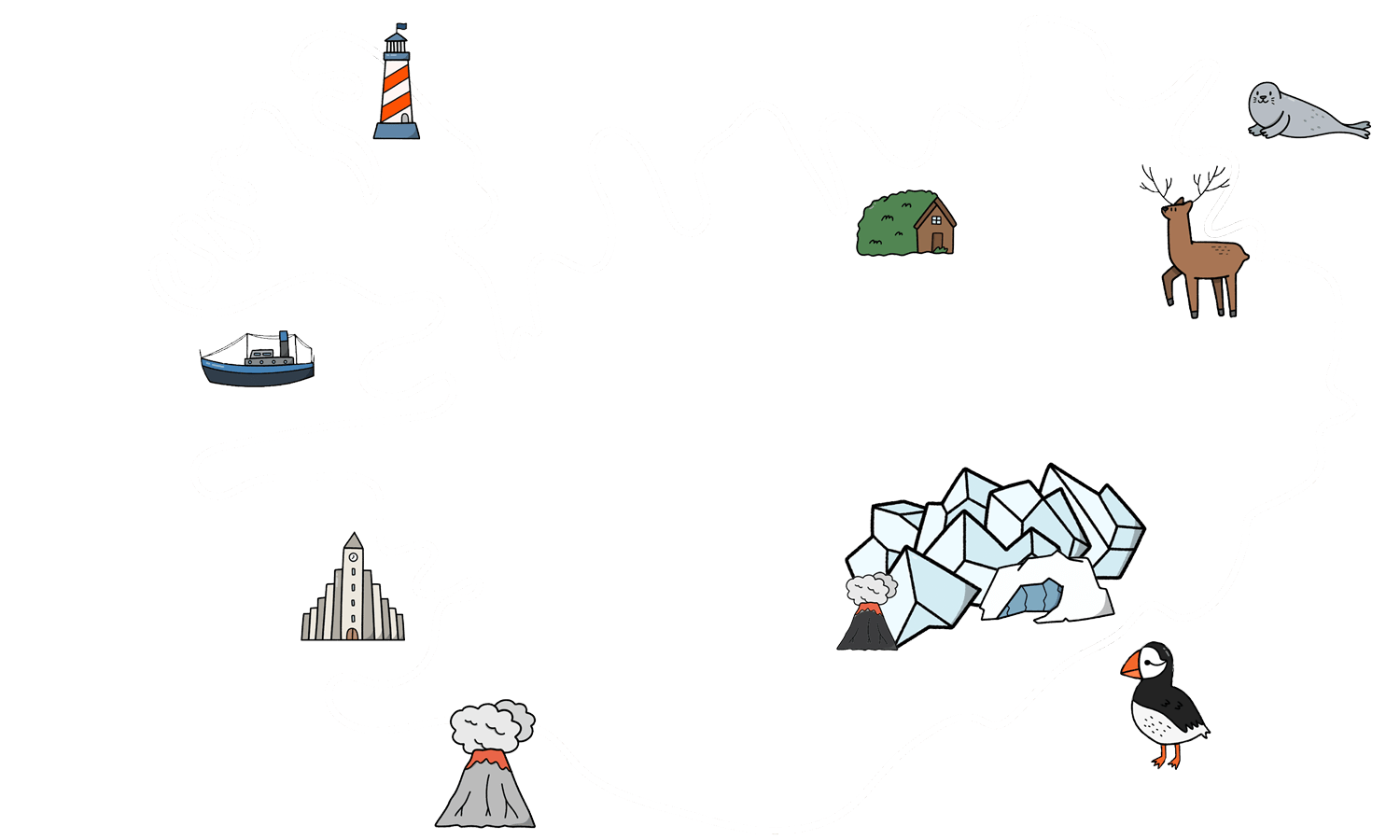 What to do in Reykjavík?
Reykjavik is a fantastic destination for tourists looking to experience the beauty and wonder of Iceland. One great way to explore the city and soak up its unique atmosphere is by taking a walking tour of Reykjavik.
A Reykjavik walking tour is the perfect way to discover the city's rich culture and history, as well as its many hidden gems. Led by local guides, these tours take visitors through the streets of Reykjavik, stopping at famous landmarks and attractions along the way. From the colorful houses of the city center to the impressive Hallgrímskirkja church, there is no shortage of fascinating sights to see on a walking tour of Reykjavik.
Of course, there are also plenty of other activities to enjoy in Reykjavik. One of the most popular is whale watching. Our trusted partner offers fantastic whale watching tours that are available year-round. These tours take visitors out to Faxaflói Bay, where they can observe a range of whale species, including humpback, minke, and fin whales. With a knowledgeable guide on board to provide information and answer questions, this is an unforgettable experience that is sure to leave a lasting impression.
Flyover Iceland is another great activity that visitors can enjoy in Reykjavik. This virtual flight over Iceland offers stunning views of the country's landmarks and attractions, providing a unique and unforgettable experience for all. Flyover Iceland tours are available year-round and are a great option for when the weather is less than perfect.
No matter what you choose to do in Reykjavik, there is something for everyone to enjoy. Whether you take a walking tour of the city, go whale watching, or experience Iceland from above on a Flyover Iceland tour, you are sure to create unforgettable memories that will last a lifetime.