RIVER RAFTING
EXPERIENCE THE RUSH OF ADRENALINE AND THE NATURAL BEAUTY OF ICELAND WITH OUR THRILLING RIVER RAFTING TOURS.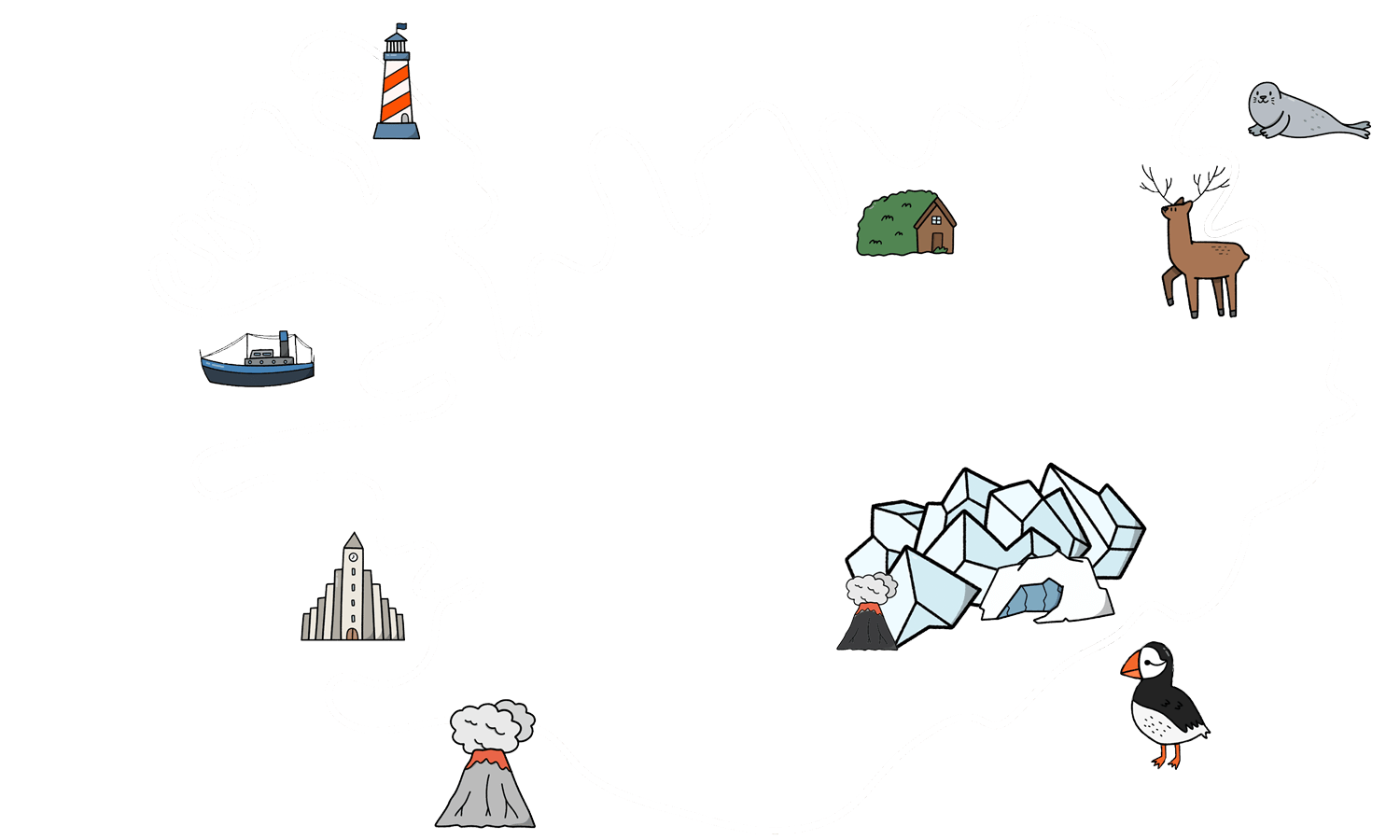 River Rafting in the best rivers
River rafting in Iceland is an exhilarating experience that should not be missed by adventure seekers. The country's glacial rivers are known for their beauty, power, and unpredictability, making them a perfect destination for rafting enthusiasts.
One of the most popular rivers for rafting in Iceland is the East Glacial River. With a classification of 4+, it offers a challenging and exciting ride for thrill-seekers. The river cuts through the beautiful East Glacial Canyon, surrounded by stunning natural scenery that includes glaciers, waterfalls, and lava fields.
Rafting trips usually begin at a boathouse, where experienced and friendly guides provide rafters with all the necessary gear and safety instructions. Then, the group will be driven to the put-in location in the East Valley, where they will receive a briefing on river safety and navigation from a trip leader.
The ride down the East Glacial River offers plenty of adrenaline-pumping rapids, such as the Alarm Clock, Commitment, Screaming Lady, and the infamous Green Room. These rapids provide the perfect opportunity for rafters to test their skills and courage while experiencing the raw power of nature.

In addition to the East Glacial River, Iceland also offers a more relaxed rafting experience on some of its slower rivers. These rivers are perfect for those who prefer a more tranquil ride and want to take in the breathtaking scenery at a more leisurely pace.
One such river is the West Glacial River, which offers a classification of 2-3. This river flows through a picturesque valley, surrounded by lush green forests and snow-capped mountains, making it an ideal option for families and beginners.
Rafting trips on the West Glacial River still provides plenty of excitement and adventure, with opportunities to navigate exciting rapids and enjoy the stunning Icelandic scenery. Experienced guides are always on hand to ensure the safety of all rafters and provide informative commentary on the area's natural history and geology.
Whether you prefer a challenging ride or a more relaxed experience, river rafting in Iceland offers something for everyone. It's the perfect way to experience the natural beauty of the country while enjoying an exciting outdoor adventure.

Depending on water levels, rafters may also get to enjoy a break for cliff jumping, adding even more excitement to the trip. All in all, river rafting in Iceland is a unique and unforgettable experience that will leave you with a lifetime of memories.