ICELAND
WHERE WILL YOUR NEXT BIG ADVENTURE TAKE YOU?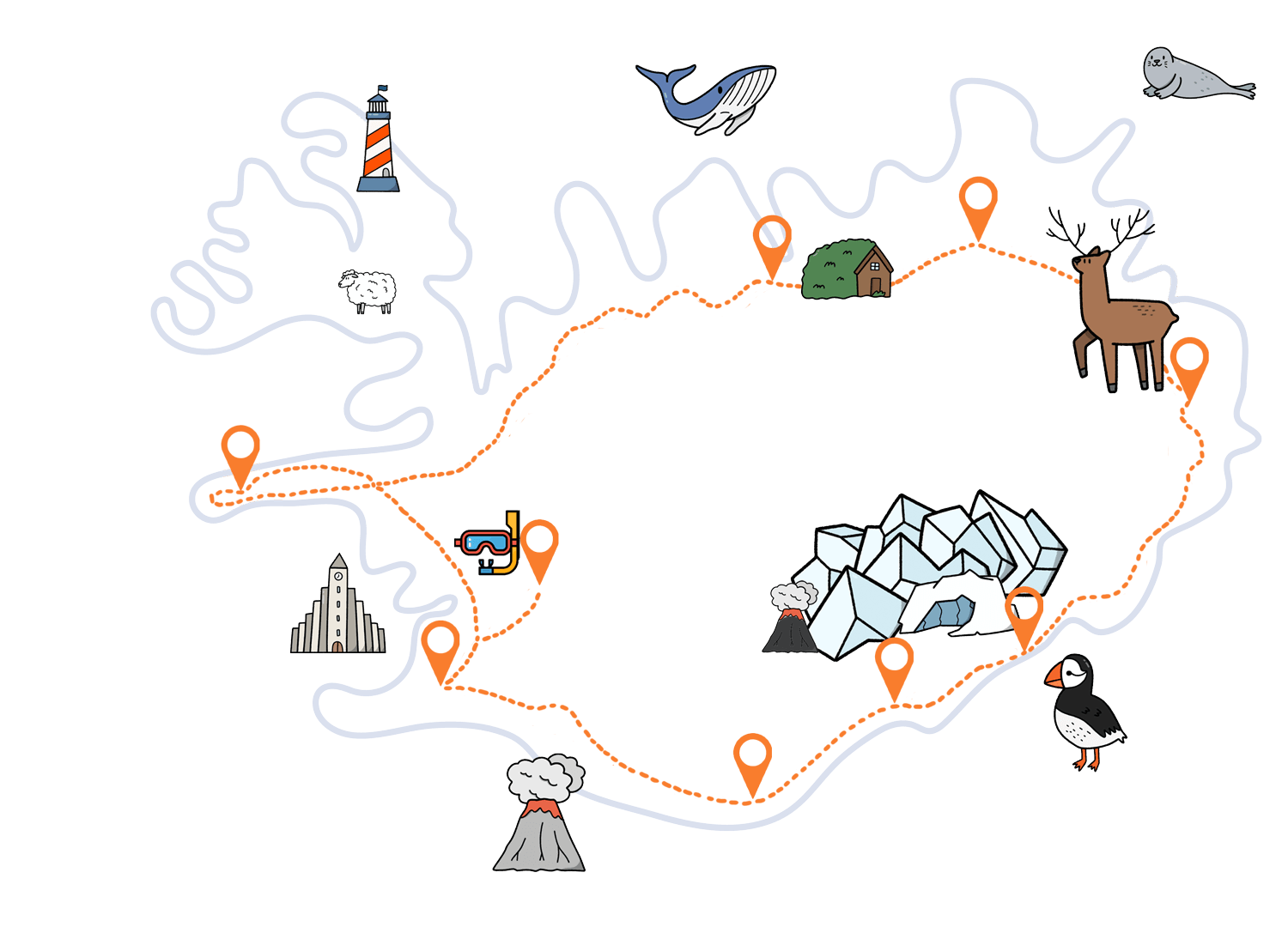 Why we recommend visiting Iceland
If you are looking for an adventure, Iceland is the place for you.
With nature like no other, adventure is on every corner.
We offer packages that include some of these activities but we also offer some of them as self-drive locations. 
8 Days around Iceland
3 Days South Coast
2 Days South Coast
Skaftafell Ice Climbing & Glacier Hike
Ideas for your trip to Iceland
Snorkel between continents
Not your typical snorkel since on this tour you snorkel between continents and get free pictures of yourself and your group. It is no wonder that this is one of our most popular tours. 


Go whale watching
A great way to experience Iceland's wildlife is to go whale watching on a boat. From Hauganes you have a 99 percent chance of seeing a whale. The most common species are humpback and minke whale, harbor porpoise, and white-beaked dolphin. 


Go Glacier hiking or Glacier climbing
The more advanced way to experience the land of Ice is definitely to go on a glacier hike. You don't need any equipment or any experience, your guides will teach you everything. For the more adventurous ones, you can also climb! 


Visit an Ice Cave
During the glacier walk, you will be exploring breathtaking ice formations and moulins while learning how glaciers are formed and how they constantly change. The most amazing feature you will see is undoubtedly the naturally formed ice cave. You will be able to walk inside this dazzling structure to see the great blue ice found within. Every year our guides search for the most extraordinary Ice Cave to visit since they are constantly changing. 
Read more