DAY TOURS
BOOK OUR 1 DAY TOURS AND BE WORRY-FREE: JOIN US ON A FULL DAY ORGANISED & GUIDED EXPERIENCE, WE WILL PICK YOU UP AND DROP YOU OFF IN REYKJAVIK CAPITAL AREA!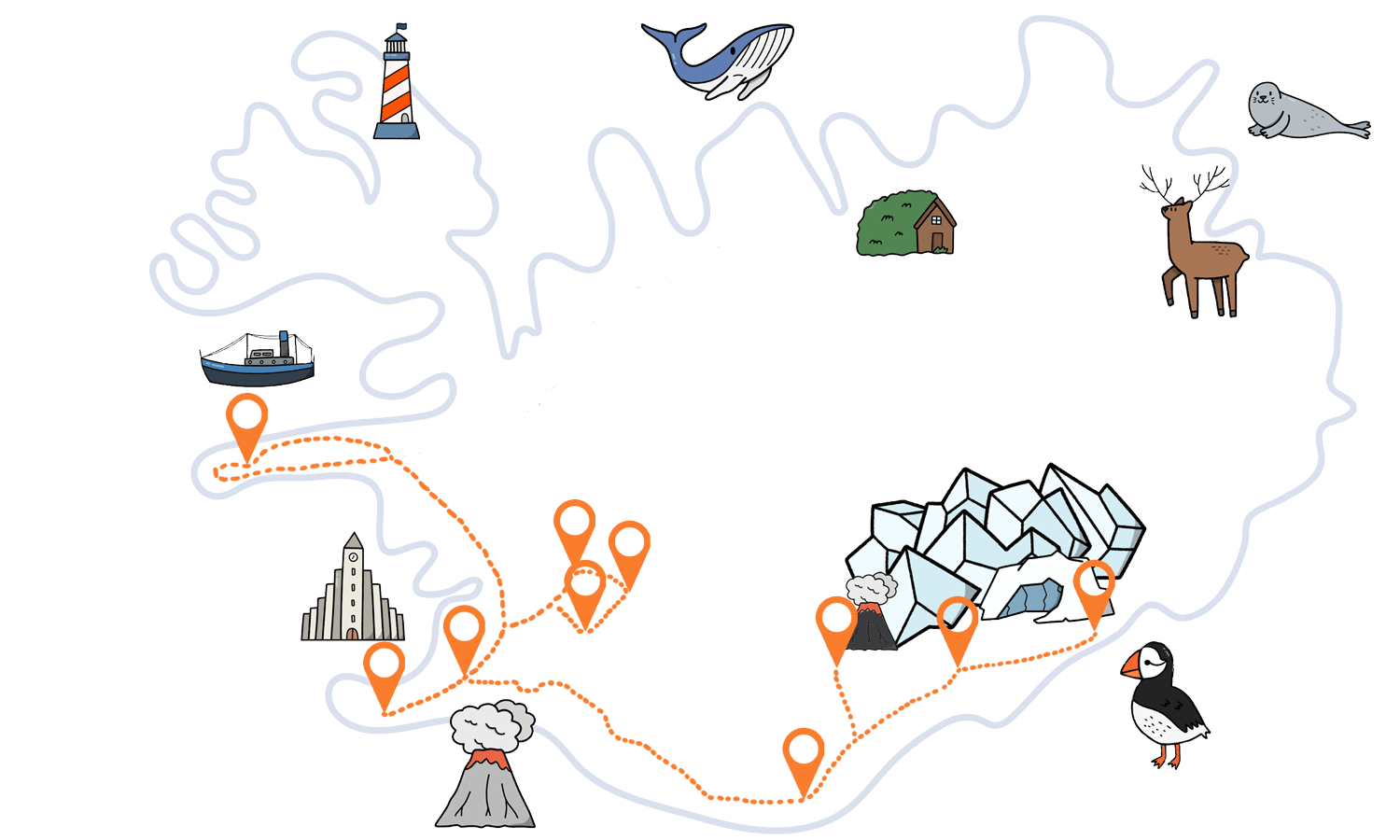 Why should I book a Guided Day tour?
You didn't plan any activities yet for the day and don't want to go through the hassle of renting a car and self-drive?
You didn't have the time to decide what to visit in a single day and feel overwhelmed by the amount of interesting places that pop out in your search when you try to choose what to do? Don't stress!
We will take care of organising the most unforgettable 1-day adventure for you! The time you will spend in Iceland is precious and limited: do not waste it!
1 Day tours are the perfect solution for you to plan your day in nothing else than just a click: we will take care of all the arrangements for you and make the most out of your day and happiness!
Take a seat on our comfortable mini-bus and get ready for a superb and complete itinerary, with much fun in a small group:
Enjoy the passionate guidance and professional drive of our guides, who will lead you through the most popular and beautiful locations we are able to show you in a single day!
Included
(in the price)
Transport from Reykjavík
Adventure on our minibus
FREE
Wi-Fi
Internet access on board our minibus
FREE
Guide
English Speaking Guide
FREE
Small Group
Few people on every tour for maximum comfort
FREE
South Coast & Glacier Hike
Watch the video to learn more
Golden Circle & Farm Visit 
Watch the video to learn more
Exploring Snæfellsnes
Watch the video to learn more

What places do we visit?
We visit many different spots all over Iceland: some very famous spots, and some hidden gems.
Parts of Iceland we visit during Day Tours:
- South Coast
- Golden Circle
- Snæfellsnes Peninsula

Which Tour should I choose?
The South Coast, Golden Circle, and Snæfellsnes Peninsula tours offer distinct experiences.
The South Coast tour is perfect for those seeking an adventure amidst glaciers, featuring more walking activities.
Opt for the Golden Circle tour if you're interested in exploring the Silfra fissure, involving snorkeling between tectonic plates. Alternatively, you can choose to skip snorkeling and visit an Icelandic farm instead.
The Snæfellsnes Peninsula tour is tailored for less adventurous travelers, with fewer physical activities. However, it offers a glimpse into the highly volcanic region with some of the most breathtaking landscapes and abundant wildlife, including wild seals.
Why Day-Tours are so amazing?
Who should go on a Day-Tour?
Best time of the year to join a Day-Tour
Can I decide where to go while on a tour?