ICELAND MULTI-DAY TOURS
EMBARK ON AN EXHILARATING MULTI DAY TOUR WHERE WE TAKE CARE OF YOUR HOTEL BOOKINGS AND INTRODUCE YOU TO OUR TEAM OF GUIDES, BRIMMING WITH KNOWLEDGE ABOUT ICELAND'S CAPTIVATING HISTORY, RICH CULTURE, AND AWE-INSPIRING NATURAL WONDERS.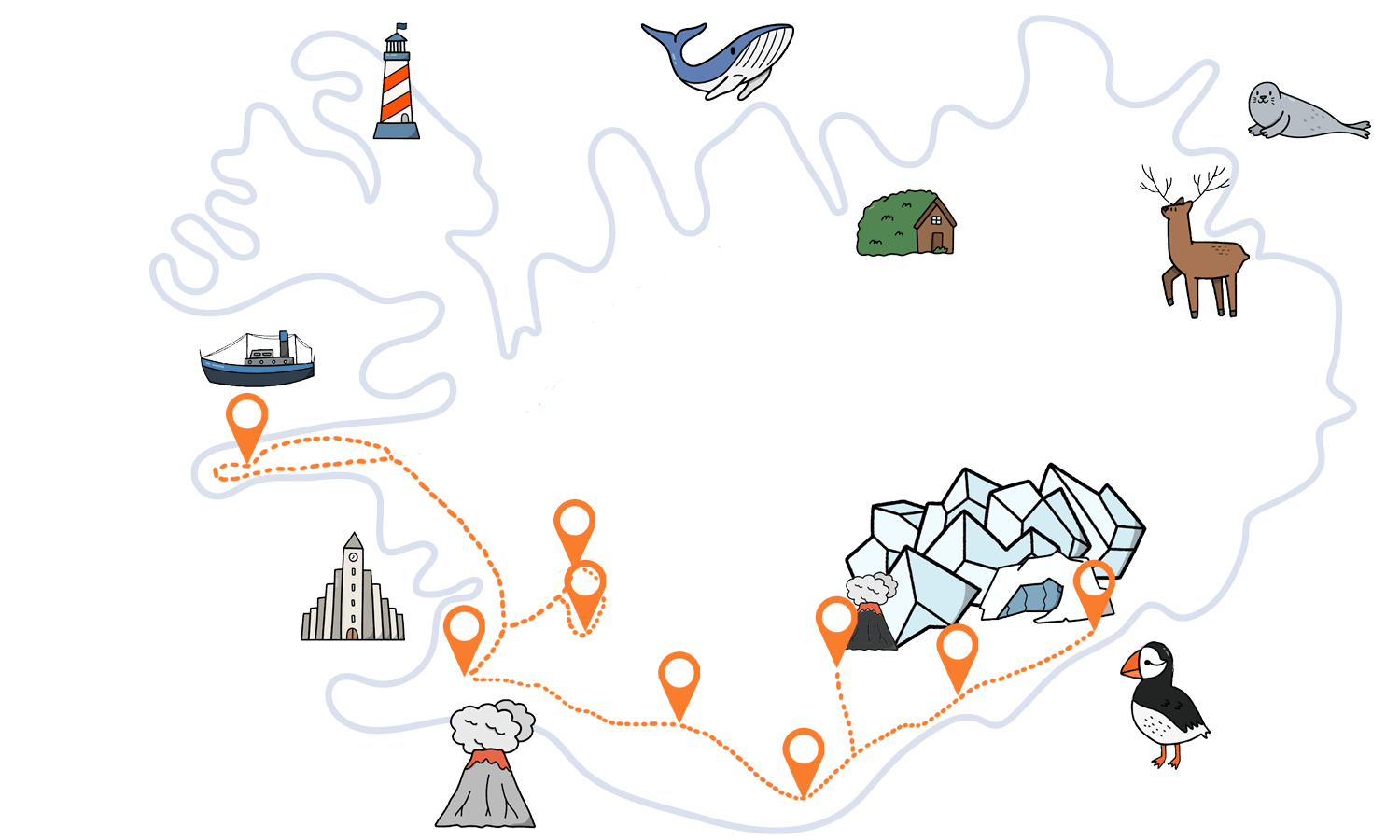 Why should I book a Multi Day tour?
Planning your trip, to Iceland can feel overwhelming. There's much to consider from making sure you see all the attractions to finding the right accommodations and mapping out your travel itinerary. It can be a bit intimidating. Don't worry! We have a solution thats perfect for you.
The easiest and most efficient way to plan your adventure is by choosing one of our designed multi day tours. At Troll we offer packages that include the expertise of guides, exciting activities, comfortable accommodations and delicious breakfasts. Throughout your journey you'll be joined by a group of adventurers and led by our knowledgeable guide who will ensure you create unforgettable memories while gaining a deeper understanding of Icelandic culture.
Rest assured that our guided tours cover all the must visit destinations along your route while our guide shares captivating stories about each place you encounter.
When you choose Troll as your tour provider you're putting your trust in professionals who are dedicated, to making sure your Icelandic experience is truly unforgettable!