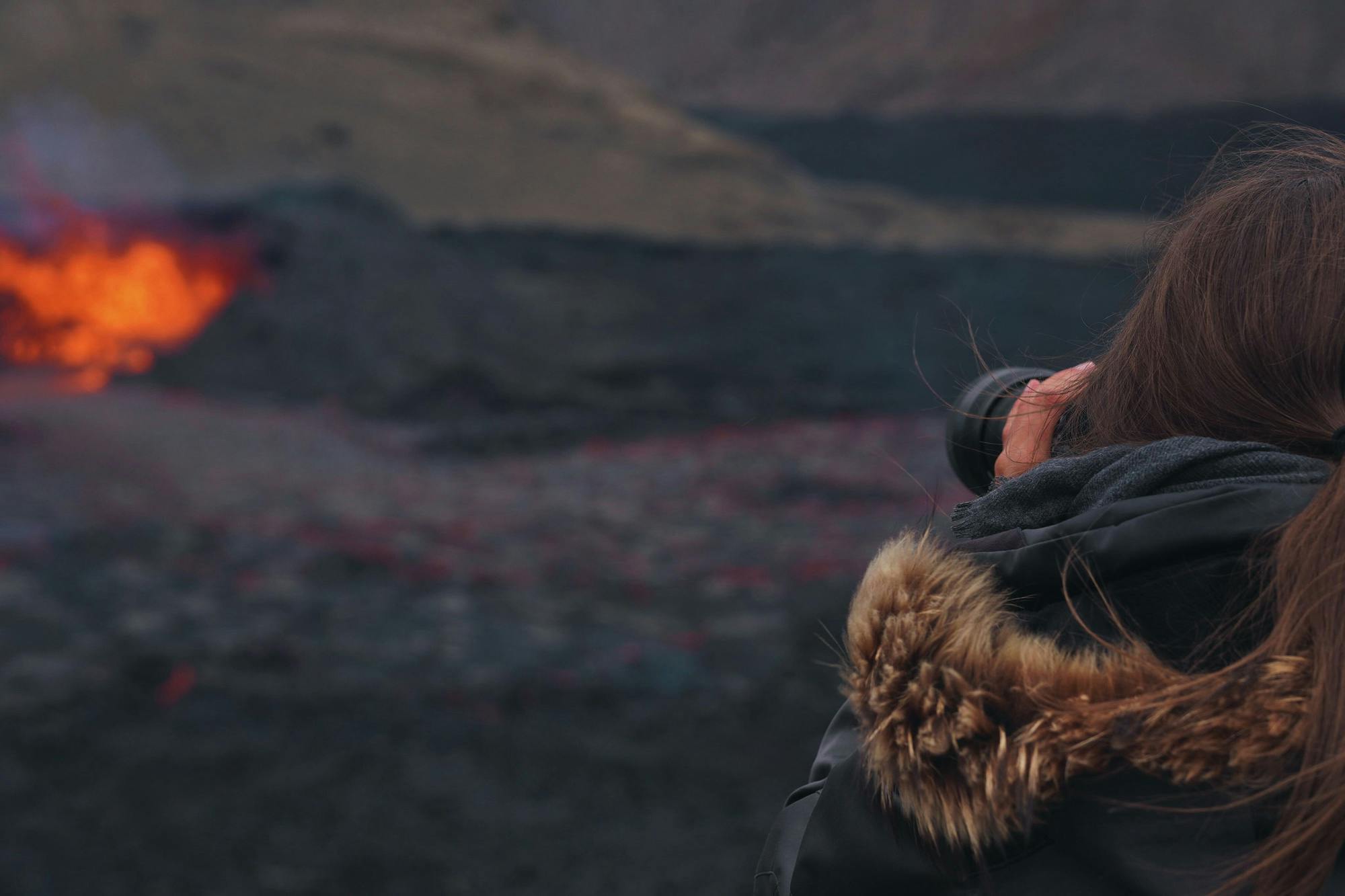 Traveling to Iceland with Kids
What is it like to travel to Iceland with kids? Our guide Magga Gauja is mother to three Iceland-born children. She explains in detail how to prepare a family trip to Iceland and how it is like to bring your kids along when exploring our beautiful country.
I have 3 kids, ages 8, 12 and 20. They are born and raised in Iceland. Growing up in Iceland usually involves walking in snow and storms and suffering from a shortage of vitamin D given the lack of sun. However, if I had kids and did not live here, I would understand certain concerns that parents might have such as safety and services available for families with children.
Bottom line is traveling in Iceland with kids ekkert mál – no problem, all year round! My first advice is: wear proper clothes for the weather. That´s  the first step for a successful family trip. As a mother who often travels with family and a guide who takes children on tours I can say that this brings you closer together as a family. Group trips are much like group therapy and team building, especially on this island where the weather is not like in Florida's Disneyland – here the weather can change from minute to minute and one can never assume anything, or arrive based on any bulletproof excel plan. It's unpredictable and because of that, the first rule is waterproof clothing.
In any case, don't worry, I'll explain how to prepare for all the scenarios. It is perfectly safe to explore this land at any time of the year if you come organized and prepared, so let's make sure you are so you can create the most beautiful memories with your family.
Wind forecast is the ultimate key
It's common to assume that think that our weather issues are temperature and precipitations. You might hear people asking about the cold, rain, and snow. However, those are our least of our problems. Our problem is the wind as roads can be slippery and the wind can worsen it. Our maximum speed for driving on the main road is 90 Km per hour and that is only allowed if the circumstances are perfect.
If you are here in the wintertime, it wise to travel with a company, who provide sturdy vehicles with experienced drivers. By law, everybody has to wear seatbelts on buses. Well-established operators take safety very seriously and drive responsibly to make sure everyone on board is safe. The maximum speed of driving is 90 km per hour if circumstances are ideal.
We also have a very responsible weather agency and road and coastal administration that do a great job at maintaining the population information about the conditions. It is critical to know, we never go on the road if we question the safety of our passengers. Please remember that by law all passengers are required to wear seatbelts on buses to make sure everyone is safe and of course we have car seats for the children that go on our adventures.
Kid-Friendly Tours
A good Icelandic tour guide will respect your children and help you in any way he can to make your trip enjoyable. Most of us have kids ourselves and understand what your circumstances and concerns when travelling with your children. Don't be afraid to ask your guide for assistance.
At Tröll Expeditions, we love to have kids on our tours. We recommend you choose our Golden Circle as it is the most kid-friendly tour we have and it includes horses, calf, sheep, and ice cream! All in all, it is a privilege to be able to teach our young people about our magnificent landscape and folk stories. We are a family friendly company and most of our team members have children that they take on tours all year round because we love family adventures. Most importantly, you don't need to be afraid for your children's safety once you are visiting. Remember Iceland is one of the safest countries in the world.
Try to be comfortable, with how comfortable we are with our bodies
Here in Iceland breastfeeding is a completely natural thing. If you are breastfeeding on your tour with us there is no need to go in a private room or conceal yourself (unless you want to of course). Enjoy being in the best country to be a woman. We even had one of our politicians breastfeed while making a speech in the parliament. And of course, swimming pool etiquette is a bit part of it as it is mentioned in point 5. Note that the swimming pool etiquette is that everyone has to shower naked before entering the pool and after that, you should put your swimsuit on.
Don't get hangry
We have a lot of restaurants that are very family friendly and offer a wide variety of good food both for you and your kids. If you have a special diet for your kids just let your waiter know and I am sure you will figure something out together. All restaurants have a children's menu. We like to spoil kids so we have a lot of food that caters to them. We often give kids sweets and ice cream, so be sure to tell us if you prefer us not to If you are interested I encourage you and your kids to try ice cream for dessert or chocolate with liquorice. For more healthy snacks, harðfiskur, our famous dry fish snacks are a great option and can be found in almost any store
Swimming Pools in Iceland are a big deal
All year around we go to swimming pools even though it's snowing outside. It is really common to get an ice cream after the swim. It is a social meeting ground for us and we love to go into the hot tubs and meet up with friends and family. They are very children friendly and safe and I highly recommend to go and take a dive in the hot and cold water in Iceland. Take your kids to the local swimming pool close to where you will be staying. The best part is, you won't go bankrupt – the entrance fee is around ISK 1000, equivalent to USD 10).
Our tours are for everyone
My son was only 8 when he went on his first glacier hike and 10 when he explored a lava cave. It was no problem and he loved every part of it. He was so impressed by the volcanic rocks and the icicles he talked about it for months. We also have a very good healthcare system so you don't need to worry about if something happens, even though it's very unlikely. The minimum age for glacier hikes is 8 years old and to be honest, kids love it and so do our glacier guides! We have great guides on our tours and all of them are licensed professionals and they will keep you safe and make sure you have the best time on our adventure. Bring your family over!