TOURS
ICE CAVES IN ICELAND
Check the map to find where you can find Ice Caves in Iceland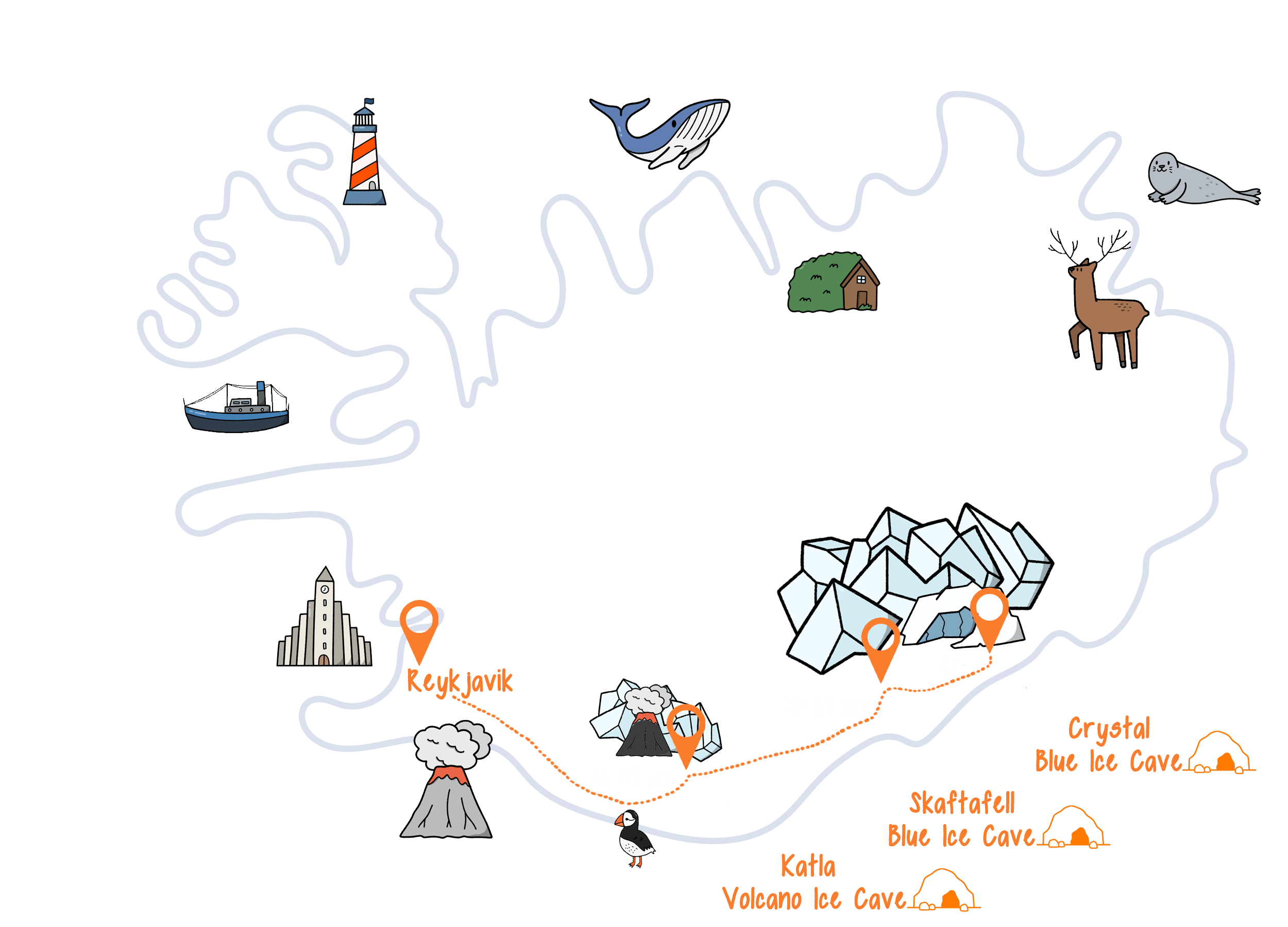 Map
Press on the map to see the Itinerary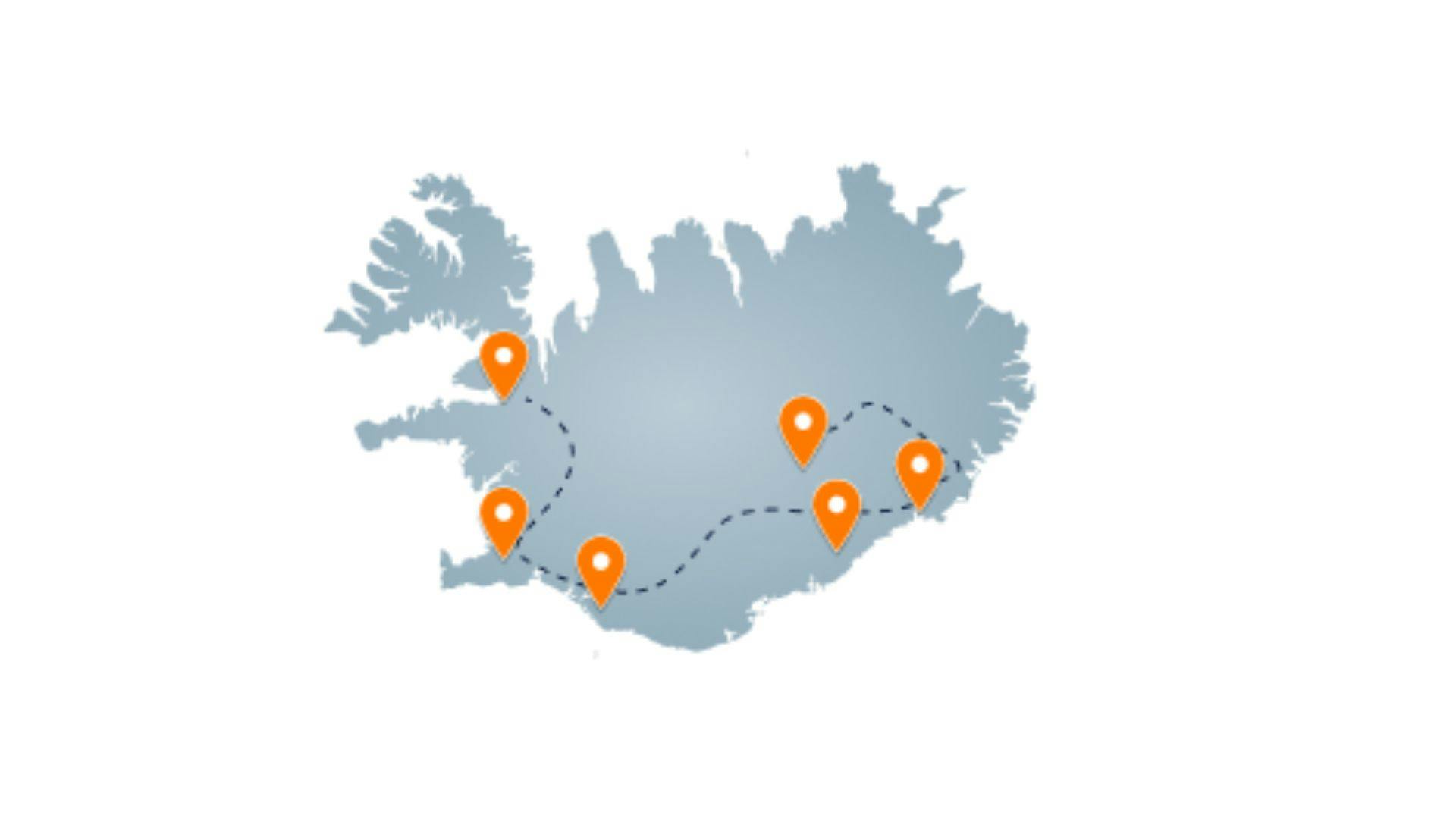 What is Silfra
Silfra is Iceland's most popular snorkeling site, where you can find a fissure filled with fresh glacial water between two tectonic plates - North American and Eurasian.
Since Iceland stands between the constantly moving tectonic plates, the fissure is becoming wider and wider each year.
Why is the water so clear
Silfra fissure is filled with fresh glacial water, which is then filtered under earth through volcanic stones. This is the reason why Silfra has one of the cleanest waters in the world.
It is believed that the water keeps your skin healthier.
Can you see the Center of the Earth
Although tectonic plates are drifting apart and the visibility under water is over 100 meters, we unfortunately cannot see the center of the earth.
Can anyone go snorkeling in Silfra?