Map
Press on the map to see the Location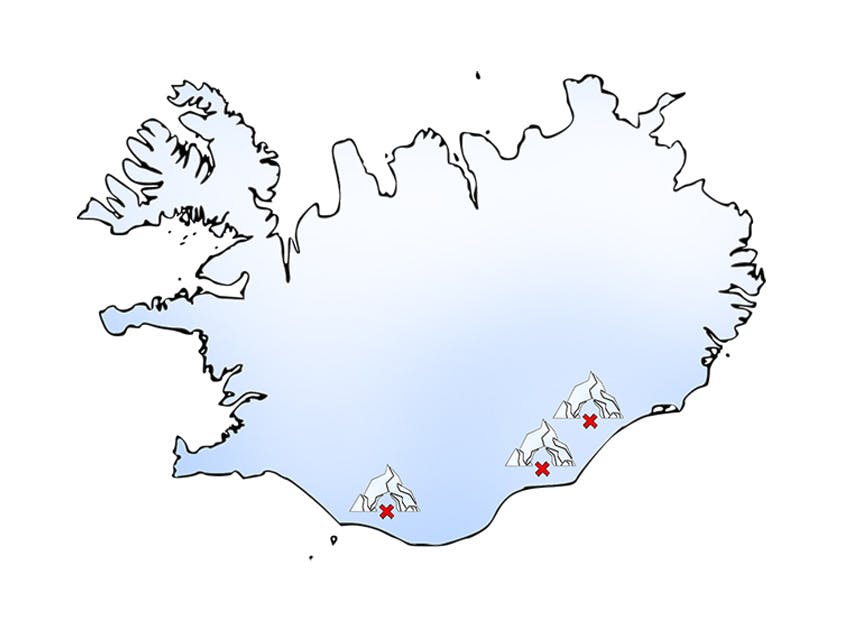 What is Jökulsárlón?
Jökulsárlón is a Glacier Lagoon in the south-east of Iceland ; 80km west of from Hofn village. Jökulsárlón is one of the most popular sights on the south coast of Iceland. The Glacier lagoon forms when huge chinks of icebergs detach from the main glacier, which eventually float around the lagoon, slowly melting into the North Atlantic Ocean.
What are the attractions in Jökulsárlón?
Since the lagoon is extremely big, boats can go around the lagoon. Therefore thousands of tourists each year take one of the boats to explore the beautiful lagoon, filled with huge icebergs and unforgettable views. The boat rides are normally 45 minutes long, and cost as little as a nice dinner.
What else can I find near Jökulsárlón?
Despite the fact that you are near the edge of the largest glacier in Europe, you will also find yourself the magnificent Diamond Beach, where ice bergs (which look like huge diamonds) float into the Atlantic Ocean. The Diamonds, which are also a part of the glacier, get washed away to the shore of this black sand beach.
Can I visit Jökulsárlón any time of the year?
How can I get to Jökulsárlón?
Which tour can I join to see Jökulsárlón?