Activity
Go snorkeling between tectonic plates, floating in pure, filtered glacier water. Experience Iceland from a whole another level!
Safety
You will be in safe hands with highly professional guides.
Information
You will learn about geology while snorkeling between tectonic plates
Location
From Reykjavík or surrounding areas
Overview
Come snorkeling in Silfra in Thingvellir National Park. Swim between tectonic plates floating on pure water on breathtaking underwater views and receive GoPro photos for free afterward!
Highlights...
✓ Snorkeling between North American and Eurasian tectonic plates
✓ Free underwater GoPro photos
About the Tour
Watch the video to learn more about the Tour
Tour Description
Contact us on info@troll.is if you wish to book a Private Tour
The Silfra Fissure is located in Thingvellir National Park, a UNESCO World Heritage site. Once you arrive there, you will listen as your experienced certified PADI Dive Master provides a safety briefing. Then, you will receive all of the necessary equipment for snorkeling in Silfra, including neoprene hoods and gloves, a thermal undersuit, a drysuit, and of course mask, snorkel and fins. This equipment will keep you floating throughout your time in the fissure, as well as offering a protection against the cold glacier water. Once in the water, your eyes will meet the incredible shades of blue so prevalent in the fissure, as well as the natural underwater flora of canyon walls.
As you are swimming you will have the opportunity to move across continents, as you will be swimming between the North American and Eurasian tectonic plates, which is one of Thingvellir's most famous characteristics. You will meet Silfra Hall, which is the widest section on the fissure and then the majestic Silfra Cathedral, its deepest section. Even more, the stunning shallow oasis will be presented before your eyes at the end, "the Real Blue Lagoon".
Upon exiting the water, you'll be invited to warm up with hot chocolate with your friendly guide. After the tour is over you will receive the free GoPro underwater photos in your email.
You get the option to book a transfer from Reykjavik as an extra.
Please make sure you sign this Snorkeling Medical Statement before the tour – click here
We Guarantee....
Fast & Secure Payment
No Booking Fees
Best Price Guarantee
72 Hour Cancellation Policy
Professional Glacier Guide
Included
(in the price)
Snorkel Fins
Attach the fins to your feet and move freely in the water
FREE
Warm Suit
Snorkel suit that gives you extra warmth & comfort
FREE
Snorkel Mask
Allows you to breathe and see underwater
FREE
Snorkeling Drysuit
Prevents Water leaking in. Stay dry at all times
FREE
Hot Chocolate
Warm and Comforting drink
FREE
Hraun Chocolate
Replenish your energy with Hraun Chocolate Bar.
FREE
Extras
(optional)
*Select the Extras during the checkout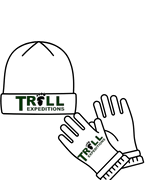 Beanie and Gloves
Buy our Troll Beanie and Gloves to keep you warm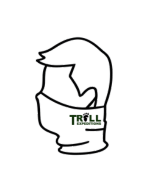 Neck-warmer
Buy our Troll Neck-warmer to keep you warm
Minimum Age - Maximum Age