Availability
September to April
Activity
Enjoy the amazing wonders of the Aurora Borealis, also known as the Northern Lights.
Safety
You will be in safe hands with our professional guide.
Information
Your guide will tell you everything you need to know about the northern lights.
Overview
Embark on a truly unique adventure to witness the northern lights! As Iceland enters its dark nights, the enchanting Aurora Borealis graces the sky. Prepare for an unforgettable experience as you are picked up from your hotel or designated Bus Stop to embark on a Northern Lights hunting expedition. Marvel at the mesmerizing dance of the Northern Lights illuminating the Icelandic sky.
The Northern Lights stand as a captivating highlight in Iceland, and the country's high latitude, just a few kilometers from the Arctic Circle, positions it as an ideal destination for observing this celestial phenomenon.
Ensure to bundle up warmly for this excursion, as the cold winter winds in Iceland can be brisk. Savor the moment with a cup of hot chocolate provided as you witness the breathtaking display of the northern lights.
Tour Description
Begin your night of northern lights exploration with our prompt and efficient pickup service in central Reykjavik. We conveniently collect passengers from designated hotels, tour bus stops throughout central Reykjavík, or our meeting point, based on your preference. Once all passengers are on board, we leave the glow of city lights behind and venture into the darkness of the Icelandic countryside.
Northern Lights Excursion Distinguished by its flexible approach, our tour does not adhere to a fixed itinerary or route. Typically staying within a 90-minute drive from Reykjavík, our guides prioritize locations with clear skies.
Prior to the evening, they diligently analyze aurora and cloud forecasts, allowing them to identify optimal spots for viewing the lights.
Throughout the journey, your knowledgeable guide will regale you with stories and insights about the northern lights and Iceland. Upon reaching a chosen location where the lights are likely to make an appearance, you'll have the chance to stretch your legs while awaiting the spectacle.
Given the unpredictable nature of the northern lights, patience is key during the wait. Your guide will provide complimentary hot chocolate and light refreshments to make this more enjoyable.
While we hope for a successful display at the initial location, our commitment remains unwavering if nature doesn't cooperate. Our Troll team pledges to go the extra mile to fulfill your aurora dreams, even if it means venturing to an alternative site.
In the Absence of Lights Despite our cloud and aurora forecasts and the expertise of our guides, the northern lights can be elusive. As a natural phenomenon, their appearance is not guaranteed. If you don't witness the lights on your tour, fret not. You can join our tour again on another night at no extra cost. Unfortunately, refunds are not provided for tours without successful light sightings.
As the night concludes, we'll safely return you to central Reykjavik, dropping you off at the same location where you were initially collected.
Included
(in the price)
Hot Chocolate
Warm and Comforting drink
FREE
Guide
English Speaking Guide
FREE
Wi-Fi
Internet access on board our minibus
FREE
Small Group
Few people on every tour for maximum comfort
FREE
Hraun Chocolate
Replenish your energy with Hraun Chocolate Bar.
FREE
Extras
(optional)
*Select the Extras during the checkout
Waterproof Jacket
Rent a jacket to keep you dry
Waterproof Pants
Rent pants to keep you dry
Support Shoes
Rent shoes for keeping your ankles safe to prevent injuries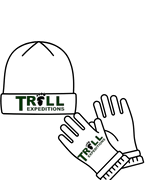 Beanie and Gloves
Buy our Troll Beanie and Gloves to keep you warm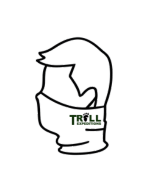 Neck-warmer
Buy our Troll Neck-warmer to keep you warm
We Guarantee....
Fast & Secure Payment
No Booking Fees
Best Price Guarantee
24 Hour Cancellation Policy
Professional Guide
Highlights...
✓ Northern Lights Explained
What if I don't see the Lights?