Transportation
Self-drive activity: meet your guide at our meeting point
Location
Vik: our meeting point is at "Troll Expedition Katla Ice Cave"
Activity
Ice cave tour to explore the stunning Katla volcano ice cave.
Super-jeep ride from our meeting point to the glacier site.
Hiking on a black-sand desert towards the ice cave entrance.
Difficulty
Easy: Expect bridges crossing inside the ice-cave and hiking activity
Safety
Make sure to follow our guide's safety instructions
Information
You will discover ice cave formations, glaciers, and the powerful Katla volcano
Overview
Are you ready to turn into an adventurous "Ice-cave Explorer Troll" 🧌 ?
Come join our Tröll Expeditions team on an extraordinary journey to the majestic Katla Ice Cave.
This unique experience is perfect for those who are seeking an off-the-beaten-path adventure, away from the crowds, and looking forward to being lost into the wild breathtaking landscapes of the Icelandic nature.
Our experienced glacier guides will lead you through the mysterious wilderness in a Super-jeep from Vik, sharing fascinating tales about the area, interesting facts related to the Katla volcano, and geological insights along the way. Safety is always our priority: our guides will provide you with helmets, headlamps, and crampons to assure a smooth journey.
Witness the awe-inspiring combination of fire and ice as you explore the volcanic glacier outlets of Mýrdalsjökull glacier, a remote location inaccessible to most. With panoramic views, stunning ice formations and tunnels, and the chance to see real Game of Thrones Dragon-Glass, this tour is one of Iceland's best-kept secrets.
Don't miss out on this unforgettable experience at the foot of the powerful Katla Volcano.
Book your once-in-a-lifetime adventure: book the Katla Volcano Ice Cave Tour today!
About the Tour
Video created in September 2022
Tour Description
Here you can find a detailed step-by-step explanation regarding the tour, and what to expect from it.
Your adventure to the Katla ice cave begins in Vik at our meeting point "Troll Expeditions Katla ice cave".
Please make sure to be there 20 minutes prior the departure time; if you are wondering where to park your car, there is a free parking lot at our meeting point, right outside of "The Soup Company" restaurant, same place where you will see our 4x4 super jeeps marked with the "Troll Expeditions" logo. Our amazing guides will be there as well, welcoming you and checking you in upon arrival: please make sure to have a copy of your voucher ready on your phone, in order to make the process efficient and smooth.
If you need to rent any extras (such as waterproof clothing or hiking boots), or if you have already booked them in advance, this is the time for you to inform and remind your guide about it, before it is too late!
When departure time has arrived, you will step on our super jeep and take a seat with your fellow adventurous companions: make sure to fasten your seatbelt! Off we go for a bumpy ride into the outstanding wilderness!
The ride on the super jeep lasts about 40minutes: on the way, your guide will share with you interesting stories about the Katla volcano (located underneath the massive Myrdalsjökull icecap we will be exploring once inside the ice cave), its destructive eruptions and irreversible consequences, as well as tales and facts related to this fascinating and remote area in the South of Iceland.
Unfasten your seatbelt and jump off the super jeep: time for you to stamp your feet onto the black desert of ashes from the legendary Katla volcano eruptions has come! 
The hike towards the ice-cave through the "black-sand desert" takes about 20minutes: this is an easy hike on a quite even path; keep in mind that the sand is unstable, that makes the walk a bit slower and more demanding, since your feet will be gently "digging" into it.
The views on the way are breathtaking: mossy green mountains raising impressively from the coal-black volcanic desert... blue glaciers scratched by layers of black ashes, testament of eruptions from other ages, standing majestically from afar... pearl-gray glacier rivers forking all over throughout the desert... You will feel like you landed on a different planet!
In the blink of an eye, you will finally be standing right in front of Iceland's most beautiful and remote natural ice cave ever discovered in the past decade: the Katla ice cave!
Take a few minutes break here and receive all the safety gear needed before accessing the ice cave: our guide will provide you with crampons, helmets and a safety briefing, in order for you to know how to proceed safely inside the cave. Please pay attention to your guide's advice, and remember that it is your responsibility to watch out and mind your steps!
Gears are on, mind and souls blasted by excitement, eyes still full expectations... hope you kept some space in your sight for more wonders, since the best of the tour is just about to come! Ready to access the majestic Katla ice cave?
To get inside the cave, you will at this point stomp your feet on the glacier ice for the first time: we will start by ascending a tiny little slope, nothing difficult you need to be worried about; your guide will ask you to get ready to walk in a line, make sure to follow the guide's steps. Your sight will be delighted by the unique view of the Katla ice cave, as you reach up the glacier hill: you will then be making your way through the cave, exploring its fascinating colours and shapes, crossing small bridges to get from one side to the other one... two eyes will probably not be enough to photograph in your mind all beauty of such magnificent scenic views! Your guide will give you the time needed for you to take pictures or take some for you, if help is needed, or just the time you need to enjoy the the natural sounds from glacier rivers in such a mind-blowing landscape.
Once the exploration has finished, we will start making our way back to the meeting point in Vik where we met you upon arrival: your guide will guide you back to the super jeep (again about 15/20 minutes hike), same way as you did on the way to the cave; you will have about 40 minutes-ride time to enjoy some Icelandic music on the way back to Vik, relax, and allow your mind to assimilate and slowly go through all the mix of emotions and memories we Troll Expeditions team were able to create for you on this surreal adventure to the Katla volcano ice cave!
Included
(in the price)
Helmet
To ensure safety in case of a fall or any other incident
FREE
Crampons
For making it possible to walk on ice
FREE
Ice Cave
Ride on our Super jeep to the Ice Cave
FREE
Extras
(optional)
*Select the Extras during the checkout
Support Shoes
Rent shoes for keeping your ankles safe to prevent injuries
Waterproof Jacket
Rent a jacket to keep you dry
Waterproof Pants
Rent pants to keep you dry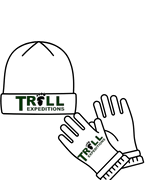 Beanie and Gloves
Buy our Troll Beanie and Gloves to keep you warm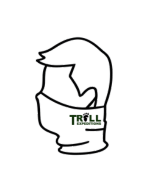 Neck-warmer
Buy our Troll Neck-warmer to keep you warm
Highlights...
✓ A Super jeep drive into a magnificent canyon and ice cave
✓ Panoramic views during the off-road journey towards Katla Volcano Ice Cave
✓ Real Game of Thrones Dragon-Glass
✓ Volcanic glacier ice mixed with lava from Katla
✓ One of the best kept secrets in Iceland
✓ A tour only accessible with modified jeeps
✓ Stunning ice formations
✓  Guide will take photos of you (if requested)
We Guarantee....
Fast & Secure Payments
No Booking Fees
Best Price Guarantee
24 Hours Cancellation Policy
Professional Guide
Included
(in the price)
Ride on a 4×4 Super jeep
Ride on a 4×4 Super jeep
FREE
Ice Cave
Ride on our Super jeep to the Ice Cave
FREE