Activity
Hike on the most beautiful Glacier in Iceland
Difficulty
Easy to Moderate
Safety
A fun & safe activity for everyone
Information
Explore Iceland's majestic Glaciers
Overview
Get a chance to experience a world completely covered with ice.
Join this unforgettable tour to see and experience the world's rarest natural wonder - Iceland's majestic glacier. 
Glaciers formed during our previous ice ages, when temperatures dropped worldwide. Nowadays only a few countries in the world can enjoy the stunning glaciers - including Iceland.
Sólheimajökull is a beautiful outlet, which is the most accessible glacier from Reykjavík. 
It is also known for being the Glacier of Fire & Ice, because of all the ashes covering and mixing up with ice from the previous volcanic eruptions. Underneath the glacier lies an active volcano Katla, which erupted last time in 1918.
It is believed that Katla should erupt within the next few decades, therefore completely melting the ice. However volcanoes are highly monitored in Iceland, making it absolutely safe to travel in the area, hike on a glacier, and explore the wild ice caves.
Join this spectacular tour, and get a chance to hike on a real glacier! 
About the Tour
Video of a Glacier Hike in Sólheimajökull
Tour Description
We will meet at Sólheimajökull parking lot, where you will find our bus. On the location we will handle all the necessary glacier equipment – such as a harness, helmet, crampons & ice axes. It is important to bring good ankle support shoes with you (which are also possible to rent  for a good price). Once everyone is ready to go, we will start our unforgettable hike to the glacier!
On the way to the glacier we will see a glacier lagoon – a lagoon formed from the melting ice. It is also pretty common to see huge chunks of icebergs floating in the lagoon, if winds do not push them into the Atlantic Ocean.
Once we reach the glacier, we will stop to secure our crampons & other glacier gear. We will then start our hike onto one of Iceland's most panoramic glaciers. We will be greeted by scenic crevasses, which are huge cracks on a glacier caused by movement of different blocks of ice.
On the top of the glacier we will be able to experience the world like never before:
Moulins – the glacial tunnels
Crevasses – chucks of splitting ice
Volcanic remains from a volcano under the glacier
And so much more.
Unfortunately, like all other glaciers in Iceland, Sólheimajökull is melting at a rapid pace. It is believed that the glacier will completely disappear within the next few decades.
The top of the glacier offers extremely beautiful views, and if the weather is nice, we will be able to see Iceland's beautiful South Coast, fading away into the North Atlantic Ocean.
This unforgettable glacier hike is relatively easy and can be done by almost anybody. It is also possible to go ice climbing during the tour, however this must be booked on Sólheimajökull Ice Climbing & Glacier Hike tour.
It is important to know that glaciers change constantly as huge amounts of ice melt each day. Therefore some new ice formations might appear, and some may disappear within hours.
Included
(in the price)
Ice Axe
For support & stability while hiking on a glacier
FREE
Crampons
For making it possible to walk on ice
FREE
Climbing Harness
To ensure safety at all times while exploring a glacier
FREE
Helmet
To ensure safety in case of a fall or any other incident
FREE
Extras
(optional)
*Select the Extras during the checkout
Waterproof Jacket
Rent a jacket to keep you dry
Waterproof Pants
Rent pants to keep you dry
Support Shoes
Rent shoes for keeping your ankles safe to prevent injuries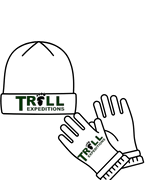 Beanie and Gloves
Buy our Troll Beanie and Gloves to keep you warm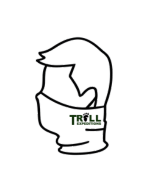 Neck-warmer
Buy our Troll Neck-warmer to keep you warm
Highlights...
✓ Certified Glacier Guide
✓ Amazing views over the Glacier
We Guarantee....
Fast & Secure Payments
No Booking Fees
Best Price Guarantee
24 Hours Cancellation Policy
Professional Glacier Guide