Activity
Hike on the most beautiful Glacier in Iceland
Difficulty
Easy to Moderate
Safety
A fun & safe activity for everyone
Information
Explore Iceland's majestic Glaciers
Overview
This is a comprehensive glacier tour, where you'll learn about these massive natural phenomena from your guide and be provided with all the necessary equipment to get some exercise in full comfort and safety.
This tour is for anyone looking to experience one of the natural wonders of the earth.
About the Tour
Watch the video to learn more about Glacier Hiking Tour
Tour Description
You'll meet your guide in the Sólheimajökull parking lot and then make your way to the ice itself, a brisk 30-minute walk to get the blood flowing. (The glacier was once closer to the lot, but warming weather and the glacier's own movement has caused it to recede into the distance.)
Sólheimajökull is a part of Mýrdalsjökull, one of the biggest glaciers in Europe. Once you reach the ice, you'll be given plenty of time to marvel at the eerie silence and feeling of isolation, as if you and your fellow hikers are alone in a vast, empty world of ice and snow. You'll view millennia-old blue ice, created when oxygen bubbles are trapped in the snow and compressed into ice by the enormous weight of the glacier pressing down upon it. You'll be able to gaze deep into a glacier moulin, a vertical shaft like a well, which can go all the way to the bottom of the glacier. What's down there? The ice cap sits on top of the mighty Katla volcano, one of the largest and most active volcanoes in Iceland. On a clear day, you may also be able to see Eyjafjallajökull, another glacier to the east which famously brought European air traffic to a halt in 2010 when its eruption filled the sky with fire and ash.
Highlights...
✓ Explore Sólheimajökull Glacier
✓ Views of Ice Formations
✓ A taste of Pure Glacier Water
We Guarantee....
Fast & Secure Payment
No Booking Fees
Best Price Guarantee
72 Hour Cancellation Policy
Professional Glacier Guide
Included
(in the price)
Crampons
For making it possible to walk on ice
FREE
Ice Axe
For support & stability while hiking on a glacier
FREE
Helmet
To ensure safety in case of a fall or any other incident
FREE
Climbing Harness
To ensure safety at all times while exploring a glacier
FREE
Guide
English Speaking Guide
FREE
Extras
(optional)
*Select the Extras during the checkout
Waterproof Jacket
Rent a jacket to keep you dry
Waterproof Pants
Rent pants to keep you dry
Support Shoes
Rent shoes for keeping your ankles safe to prevent injuries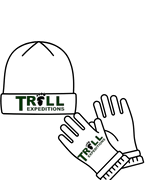 Beanie and Gloves
Buy our Troll Beanie and Gloves to keep you warm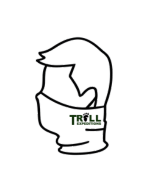 Neck-warmer
Buy our Troll Neck-warmer to keep you warm