Activity
You will climb and hike on a glacier, explore moulins, crevasses, and learn about glaciers in Iceland
Safety
You will be in safe hands with highly professional guides
Information
You will learn about glaciers, ice ages & more
Overview
Come on this comprehensive ice climbing and glacier hiking tour, perfect for those seeking that extra bit of thrill. The only thing you need to bring is patience and endurance to climb to the top of a glacial ice wall on Vatnajökull, Europe's largest glacier. Your glacier guide will introduce you to the basics of ice climbing and much more!
Tour Description
We will take you to an outlet glacier part of the largest glacier in Europe, Vatnajökull glacier, where you will be able to experience the breathtaking views to the ice covered highest peaks of Iceland rising more than 2,000 metres (6,500 ft) over your helmet. These glaciers and their spectacular landscape has been scenery for dozens of movies like James Bond, Interstellar and Game of Thrones.
Your highly qualified glacier guide will provide you with all the equipment you need: hiking boots, crampons, ice axes, harnesses and helmets. Then you will enter the troll bus and drive for about 10 minutes to the parking of the glacier. From there it's only a 15 minutes walk to the edge of the ice where your guide will show you how to put on the crampons.
Since the glacier is impermanent and ever changing your guide often has to scout out each time a new crevasse or moulin for your climbing session, avoiding the potential crowds on the glacier as well. Your guide will install massive ice screw and attach a safety rope before you climb up the ice wall or rappel into a crevasse and climb up again. This will be an adventure of a lifetime.
You will also spend some time hiking on the glacier to see the ice formations in the area such as crevasses, deep cracks in the surface of the glacier, and so called moulins, often vertical shafts in the ice which are formed by melting water finding it's way into fissures and cracks. In the wintertime, it is often possible to peek into small ice tunnels and capture the beautiful blue heart of the ice.
You will stay about 3 hours on the glacier itself.
Included
(in the price)
Crampons
For making it possible to walk on ice
FREE
Technical Ice Axe
Designed to make you able to climb steep ice walls
FREE
Support Shoes
Rent shoes for keeping your ankles safe to prevent injuries
FREE
Climbing Harness
To ensure safety at all times while exploring a glacier
FREE
Helmet
To ensure safety in case of a fall or any other incident
FREE
Extras
(optional)
*Select the Extras during the checkout
Waterproof Jacket
Rent a jacket to keep you dry
Waterproof Pants
Rent pants to keep you dry
Support Shoes
Rent shoes for keeping your ankles safe to prevent injuries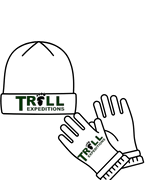 Beanie and Gloves
Buy our Troll Beanie and Gloves to keep you warm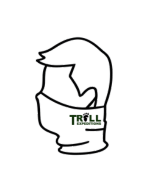 Neck-warmer
Buy our Troll Neck-warmer to keep you warm
Highlights...
✓ Hike on Vatnajökull glacier
✓ Views of ice formations
We Guarantee....
Fast & Secure Payments
No Booking Fees
Best Price Guarantee
24 Hours Cancellation Policy
Professional Guide