ICELAND
WHERE WILL YOUR NEXT BIG ADVENTURE TAKE YOU?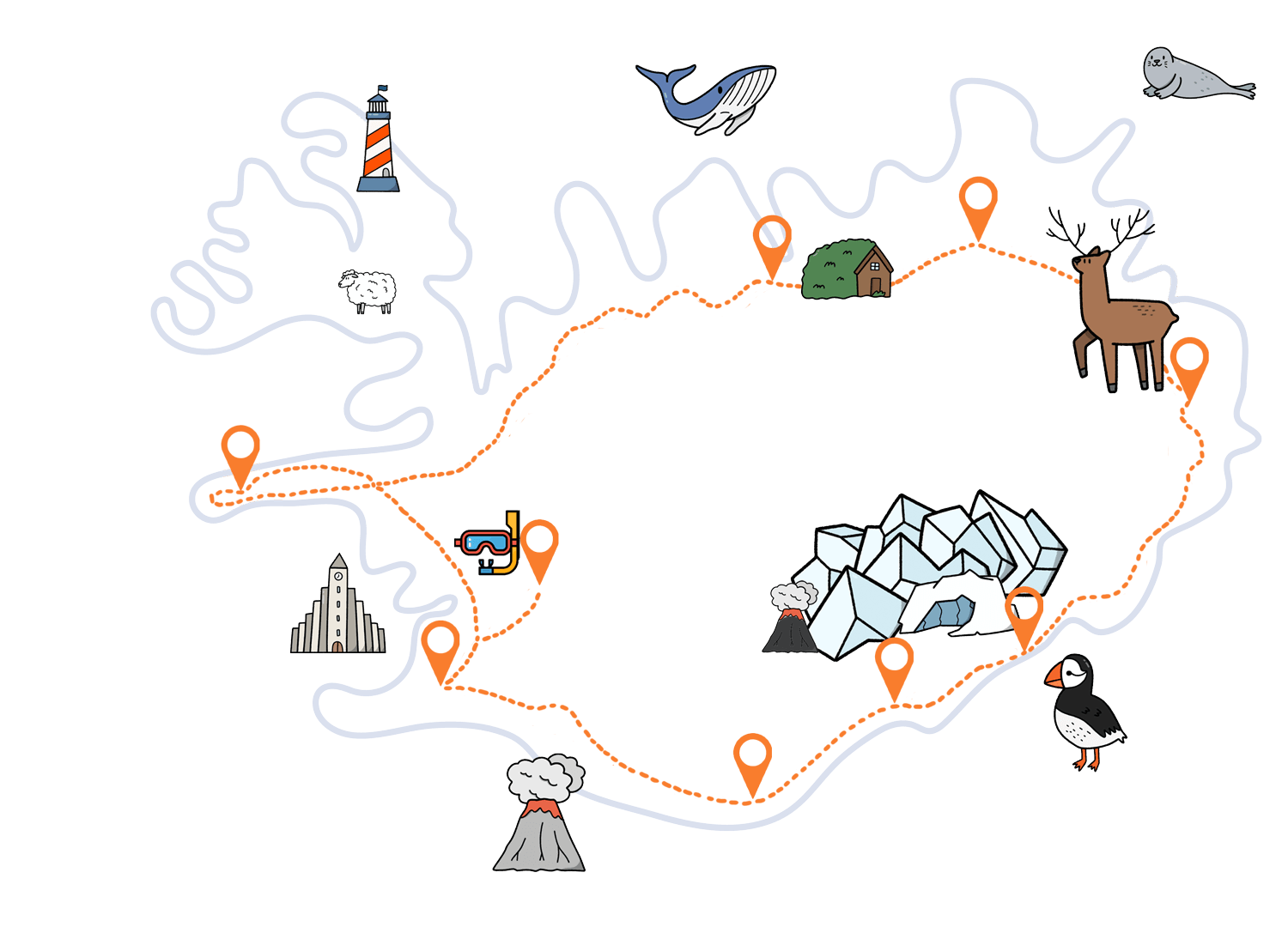 Extras for Multi-Day Tours
Maximize your Iceland experience with ADDITIONAL activities available on your Multi-Day or Around Iceland tours. You have the power to customize your Iceland itinerary with a range of exciting options, including:
Whale Watching in Hauganes.
Get up close and personal with some of the ocean's largest and most magnificent creatures!
Glacier Lagoon
Exploring the Jökulsárlón via a scenic boat tour
Vök Natural Baths
Soothing dips next to Lake Urriðavatn in East Iceland.
Collection of serene geothermal floating pools with an infinity view.
Ice Caves
Venturing into the captivating caves.
Horse Riding Tour
Riding majestic Icelandic horses. They are known for their unique gait, resilience to harsh weather conditions, and friendly nature which grants them a cherished position in Icelandic culture
Víðgelmir Lava Cave Tour.
Take an unforgettable journey into Iceland's largest lava cave. A unique opportunity to discover the deep impact volcanic eruptions have played in shaping the Icelandic culture has fuelled its mythical stories.
And so much more!