Activity
You will explore the beautiful area of the Snæfelsness peninsula nationa park
Safety
You will be in safe hands with highly professional guides
Information
You will learn about geology in Snæfellsnes and more
Overview
Welcome to a tour which will give you an introduction to Iceland, its volcanoes and history. A place, where most professional photographers go to – Snæfellsnes Peninsula.
Snæfellsnes Peninsula is a place which was extremely volcanically active 15 to 7 million years ago. This extremely unique location with some of the most iconic places in the world will welcome you with majestic waterfalls, glacier, volcanoes and hot springs. Snæfellsnes is becoming the most filmed location in Iceland for Hollywood movies – such as Game of Thrones, Captain America, and The Secret Life of Walter Mitty.
Get ready for this exciting 10 hour unforgettable adventure to one of the most beautiful and legendary places in Iceland. A tour which is perfect for individuals who wish to explore our extremely beautiful  island in 1 full day.
About the Tour
Watch the video to learn more about Snæfellsnes
Tour Description
On the morning of your tour, we will come and pick you up from your chosen bus stop or hotel in Reykjavík. We will then start our unforgettable adventure towards Snæfellsnes.
As we travel to the north, we will see mountains which were not previously there, however had been recently created – after hundreds of volcanoes erupted in the area. When lava cools down, it sometimes creates extremely spectacular things to nature.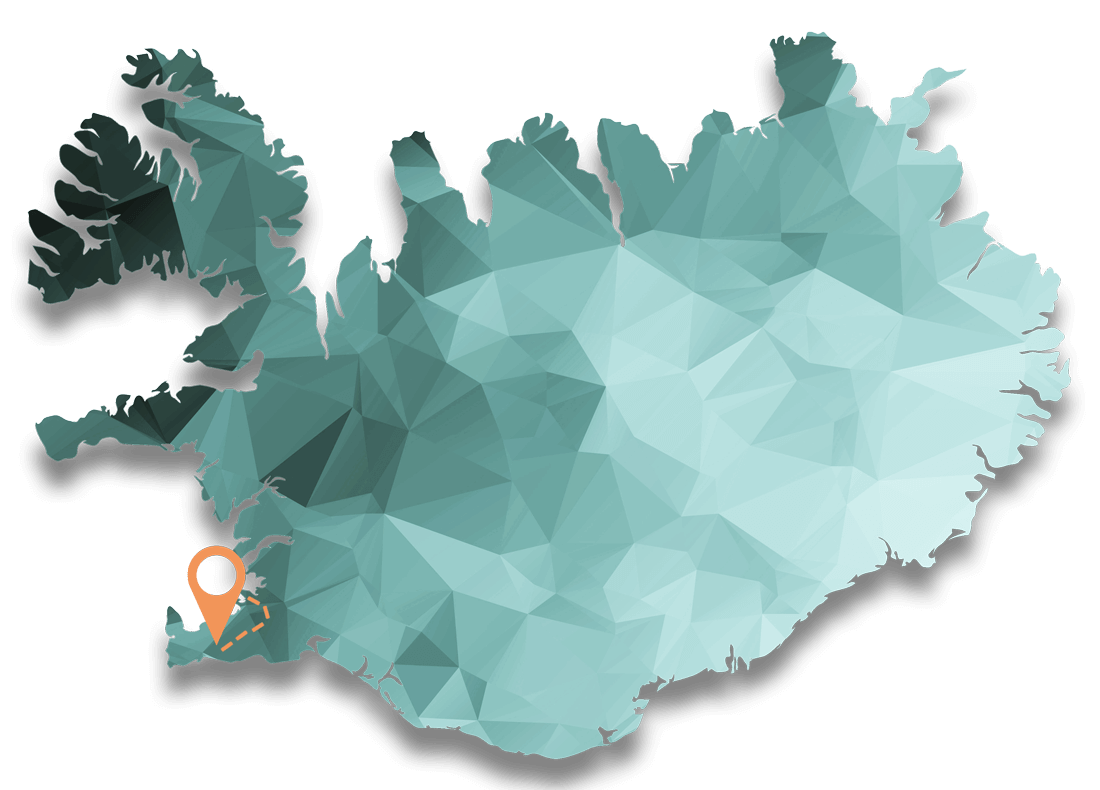 Borgarnes
On the way to Snæfellsnes Peninsula, we will pass an extremely beautiful little town called Borgarnes. The journey to this place is absolutely phenomenal – we will drive through a fjord and loads of scenic mountains. Borgarnes was one of the first places Norwegian vikings settled when they arrived in Iceland.
We might make a short stop for some snacks, and continue the drive more to the north – getting extremely close to the Arctic Circle.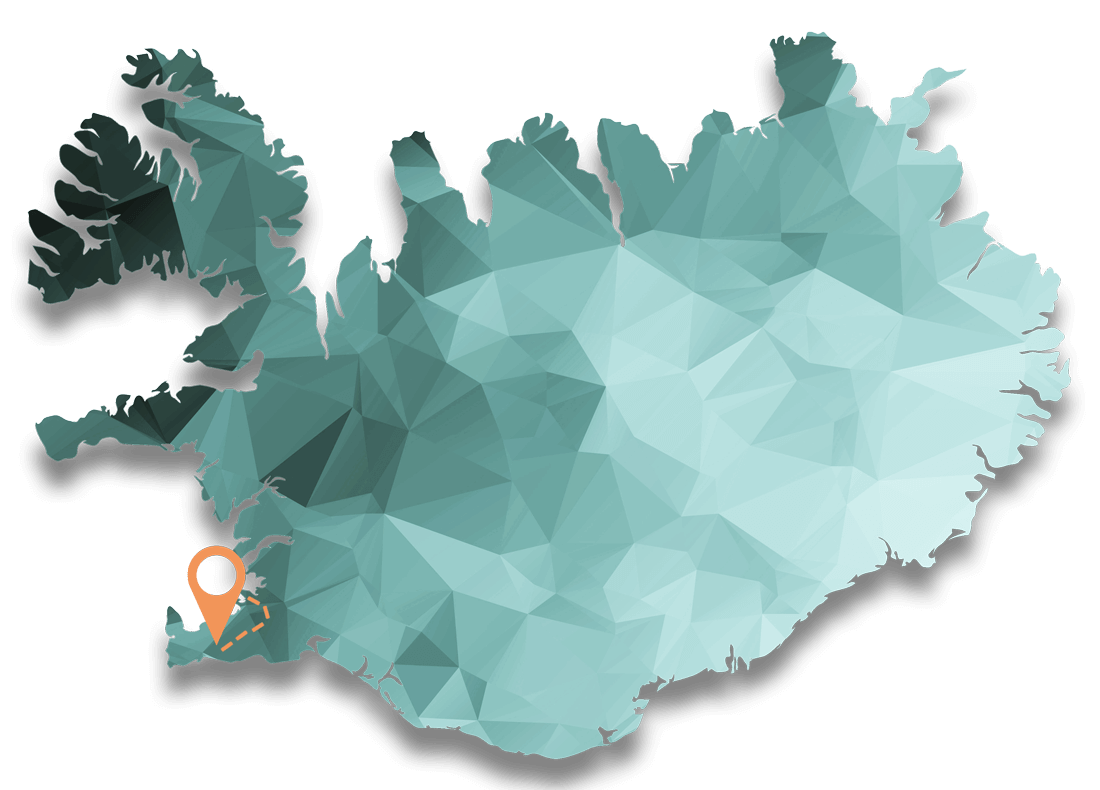 Ytri Tunga Beach: Seal Colony
Our first stop in Snæfellsnes will be a heavenly place for animal lovers – a place where the wild seals live. 
Ytri-Tunga is a sandy beach that has a little secret hidden away down by the sea, behind the farmhouses… a seal colony! Seals love to spend their time on the rocks of this beautiful beach. They are friendly and curious and will climb up on the rocks for you to spot them from a distance.
In the old days seals used to be killed for food or for fashion, however nowadays Icelanders see seals as a beautiful addition to the culture, and encourage visitors to come and visit them as well.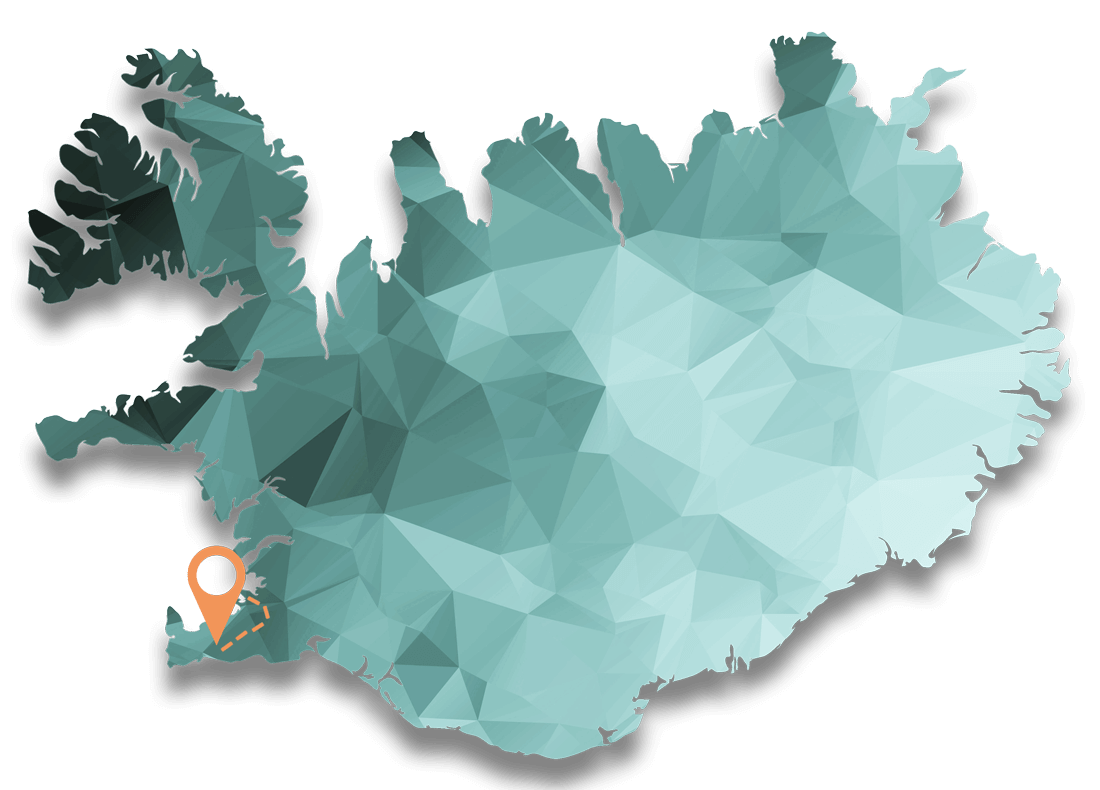 Búðir
Our next stop will be an old village located in the middle of huge lava fields – Búðir. In the old times the village used to be called Hraunhofn, which meant '"The Harbor of Lava" in Icelandic. 
Nowadays, in the once thriving town, the only standing building is a tiny wooden black church called Búðakirkja – better known as Black Church of Búdir.  Also a modern Hotel Búðir has been recently built.
Búdakirkja was built in 1703 and is considered to be the most beautiful church in Iceland.
The reason to build this church in the middle of a lava field is quite unique. Legends say that an elderly lady asked a man to hold an arrow and spin in circles until he felt dizzy. After many spins, he shot the arrow into the air. The location of where the arrow landed meant that the location of the church had been decided.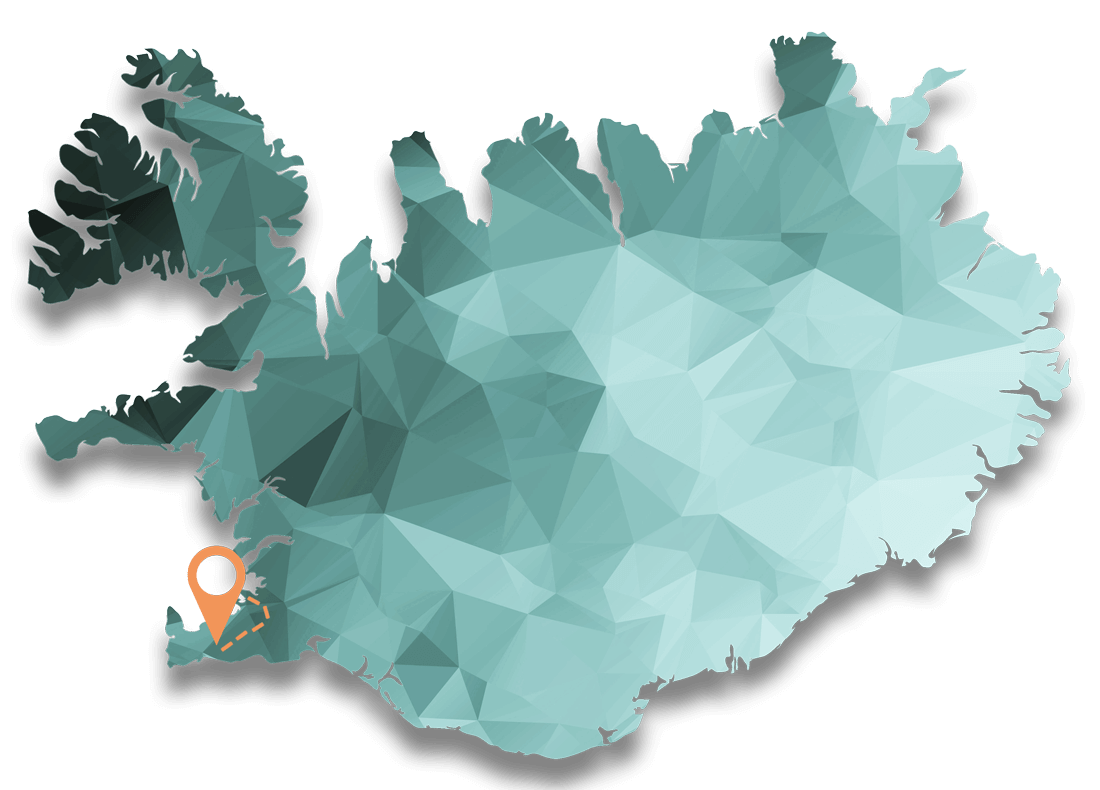 Arnarstapi: Fishing Village
Our next stop is a small fishing village at the bottom of a mountain, with one of the most beautiful harbors in the country.  
This tiny fishing village has picturesque coastal cliffs which derived from glowing magma, hit by the wild waves of the Atlantic. Thousands of years later, erosion has formed beautiful stone arches and a remarkable marine geyser. 
We will visit the coastline as we share some extremely fascinating stories about Bárður, the half-man half-troll, and his stories in the area.
Afterwards we will stop at a beautiful Gatklettur, also known as "Hellnar Arch". 
Gatklettur is a beautiful naturally formed stone arch. Gatklettur is a spectacular place for photographers, and videographers.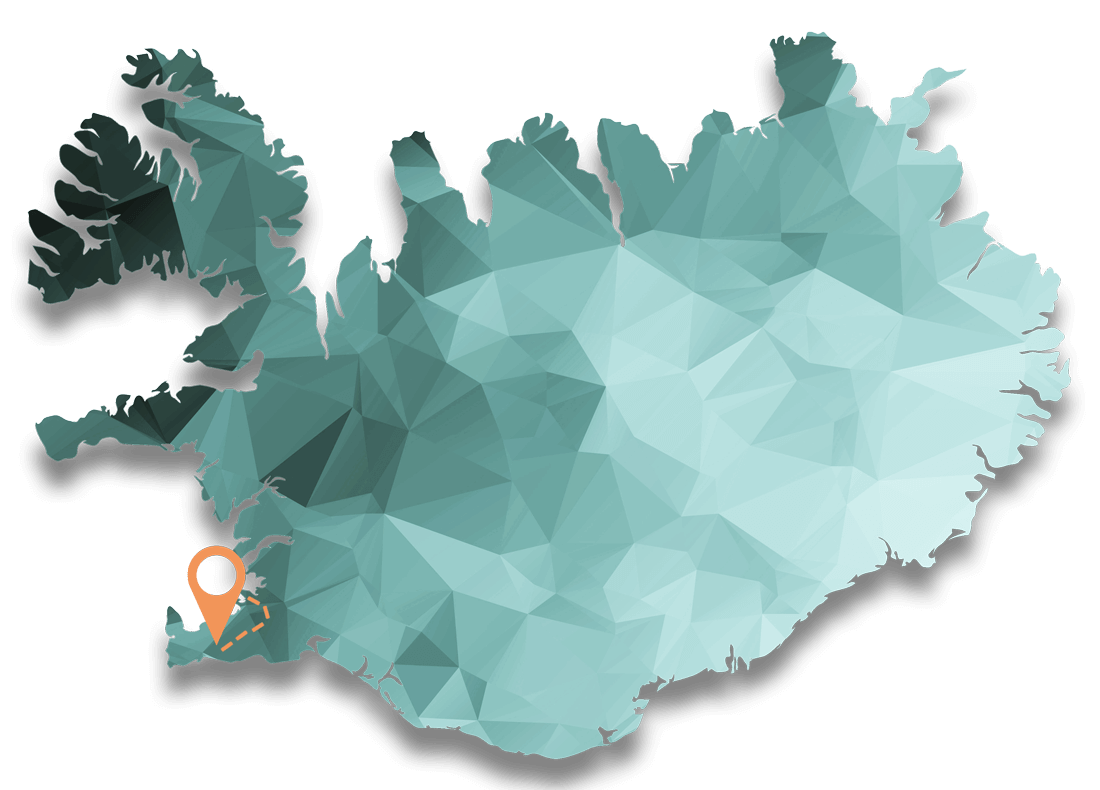 Lóndrangar Basalt Cliffs
The Lóndrangar are a pair of gigantic (75-meter high) basalt pinnacles, which are remains from a volcanic crater from ten of thousands of years ago. They can be seen emerging over the entire southern coastline. In the area we might find a huge variety of seabirds, northern fulmars and Iceland's beloved puffins.
Icelanders have been visiting this place ever since vikings settled in Iceland – roughly 1200 years ago. However farmers do not farm here, because Icelanders strongly believe that elves live in the area.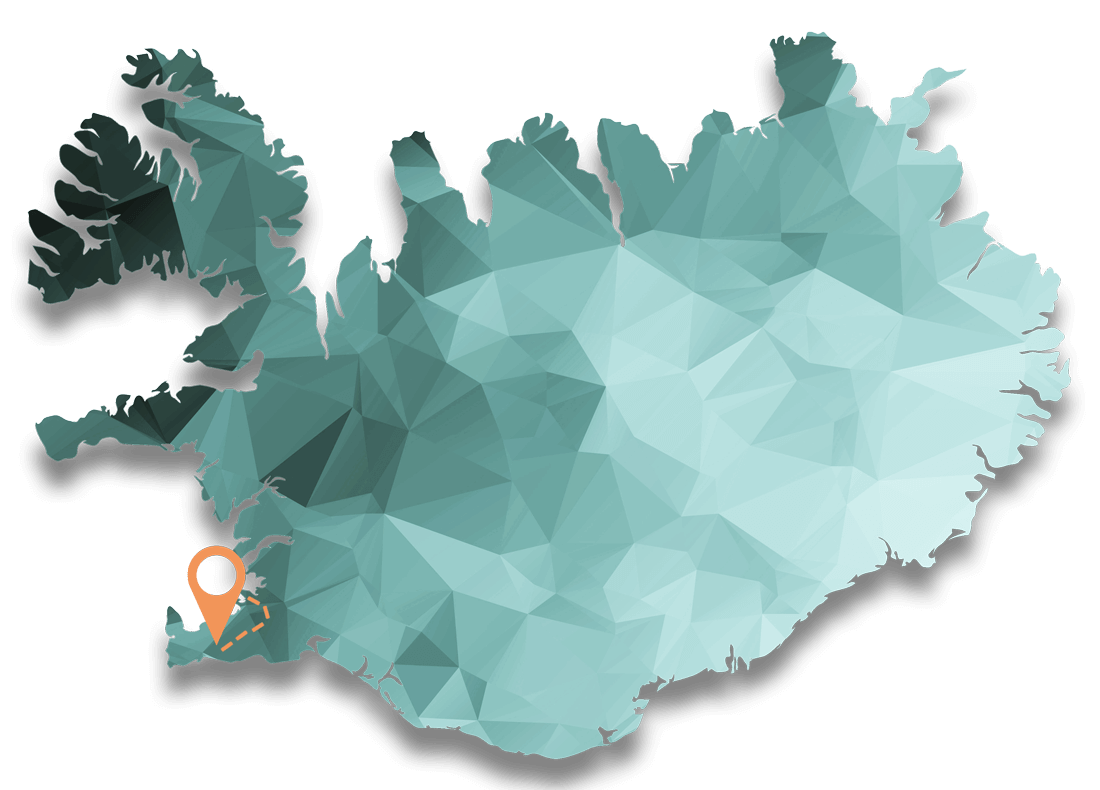 Kirkjufell
We will end our day with Kirkjufell - the most famous mountain in Iceland, which was featured multiple times on Game of Thrones.
Kirkjufell is by far the most beautiful mountain in the Arctic, peaking at 463 meters. At the bottom of the mountain, you will find a lake which reflects a perfect mirror image of Kirkjufell.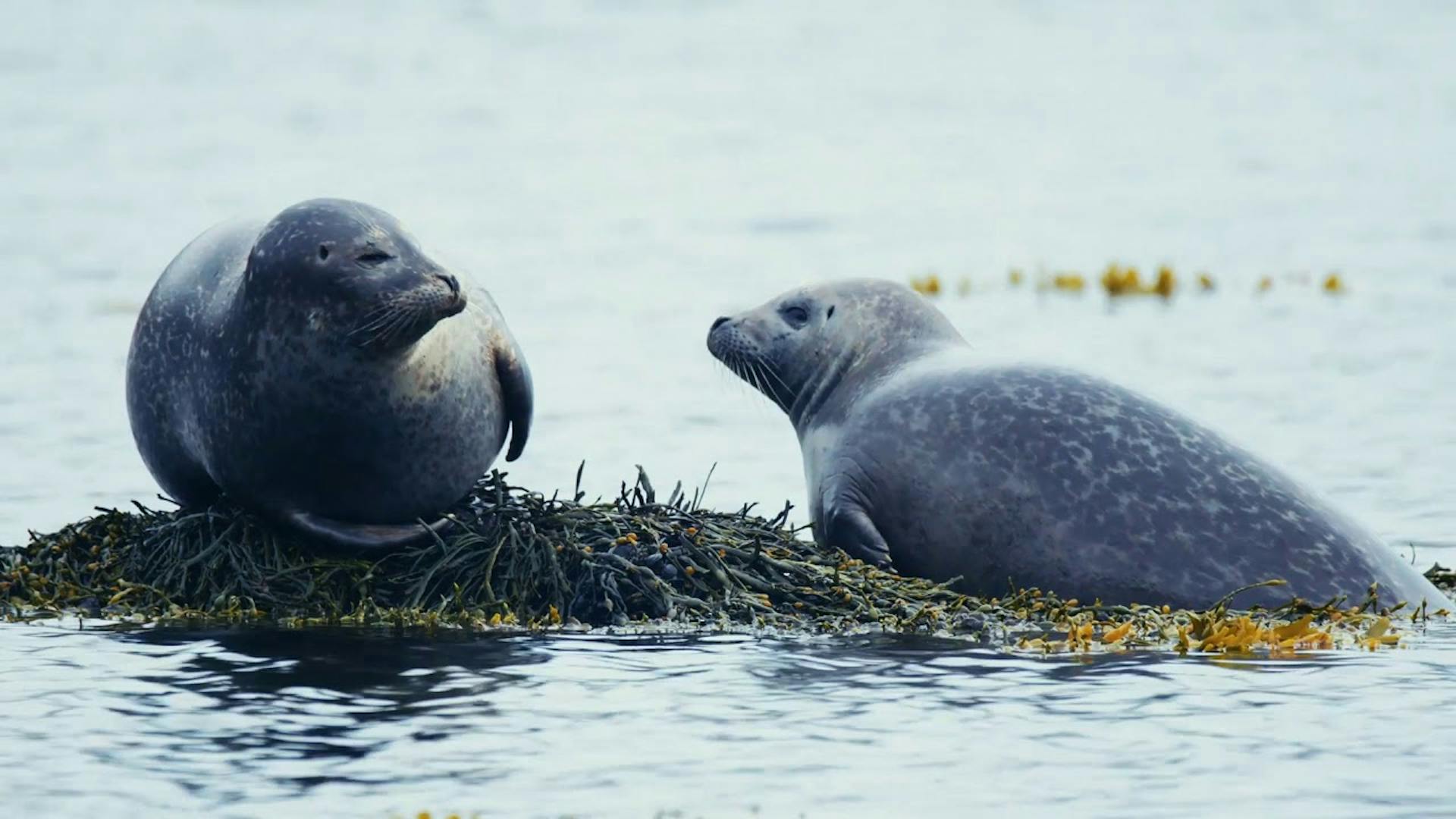 Ytri Tunga Beach & Seals Colony
Included
(in the price)
Small Group
Few people on every tour for maximum comfort
FREE
Wi-Fi On Board
No Internet? No worries! Free & Secure WI-FI
FREE
English Speaking Guide
Learn about ICELAND
FREE
Highlights...
✓ Climb to the top of a volcano
✓ Explore 4000-year-old lava fields
✓ Visit Kirkjufell – the mountain from Game of Thrones
We Guarantee....
Fast & Secure Payments
No Booking Fees
Best Price Guarantee
24 Hours Cancellation Policy
Professional Glacier Guide
reviews

Amazing sight seeing day in Snaefellsnes Peninsula. Our...

Unforgettable beautiful scenery and lovely guide. Took ...

We did a 2 day west coast & snaefellsnes peninsula with...

The tour was amazing and gave us 🗻 plenty of georgeous...

Beautiful scenery and Thales is a wonderful tour guide....
Read all Reviews on TripAdvisor