Activity
You will drive the Golden Circle and go snorkeling in the amazing Silfra!
Safety
You will be in safe hands with higly professional guides
Information
You will learn about Icelandic nature, and you will swim between two continents.
Overview
Come on an unforgettable tour with a small group to explore the famous Golden Circle. We visit the famous Thingvellir National Park, Gullfoss waterfall, Geysir, and Snorkeling between continents at Silfra Fissure in the world's clearest waters.
About the Tour
Watch the video to learn more about tours with Tröll Expeditions
Highlights...
✓ Snorkeling between the continents
✓ Thingvellir National Park
Tour Description
The Silfra Fissure is located in Thingvellir National Park, a UNESCO World Heritage site. Once our minibus arrives there, you will listen as your experienced certified PADI Dive Master provides a safety briefing. Then, you will receive all of the necessary equipment for snorkeling in Silfra, including neoprene hoods and gloves, a thermal undersuit, a drysuit, and of course mask, snorkel and fins. This equipment will keep you floating throughout your time in the fissure, as well as offering a protection against the cold glacier water. Once in the water, your eyes will meet the incredible shades of blue so prevalent in the fissure, as well as the natural underwater flora of canyon walls.
As you are swimming you will have the opportunity to move across continents, as you will be swimming between the North American and Eurasian tectonic plates, which is one of Thingvellir's most famous characteristics. You will meet Silfra Hall, which is the widest section on the fissure and then the majestic Silfra Cathedral, its deepest section. Even more, the stunning shallow oasis will be presented before your eyes at the end, "the Real Blue Lagoon".
Upon exiting the water, you'll be invited to warm up with hot chocolate with your friendly guide. After the tour is over you will receive the free GoPro underwater photos in your email.

Thingvellir National Park
We visit the place where the two tectonic plates, the North American and the Eurasian plate, are moving away from each other. Few places in the world offer a better and clearer view of this massive geographic activity. The biggest natural lake in Iceland is also located at Thingvellir National Park and hosts a great variety of fish and bird life. Thingvellir is also an important place for Icelandic national history. Icelanders founded their parliament here in 930 AD, where the chieftains had their annual meeting every summer. The name "Thingvellir" translates to "Parliament Plains".

Gullfoss Waterfall
The melting water from Iceland´s second biggest glacier, Langjökull, falls into a deep canyon forming the majestic "Golden Falls". On a sunny day, you can see the glacier Langjökull in the distance and enjoy a rainbow in the mist of the waterfall, an photo blockbuster waiting to happen!

Geysir Geothermal Area
The Geysir geothermal area hosts many colorful hot springs. One called Strokkur is a geyser, which erupts every 5 minutes up to 35 meters. It was named after "Geysir" the original erupting hot spring, that gave all the geysers in the world their name, however extinct today.

Back to Reykjavík
We will then start heading back to Reykjavik and are expected to arrive around 6pm, though this may be subject to change depending on weather and road conditions.
0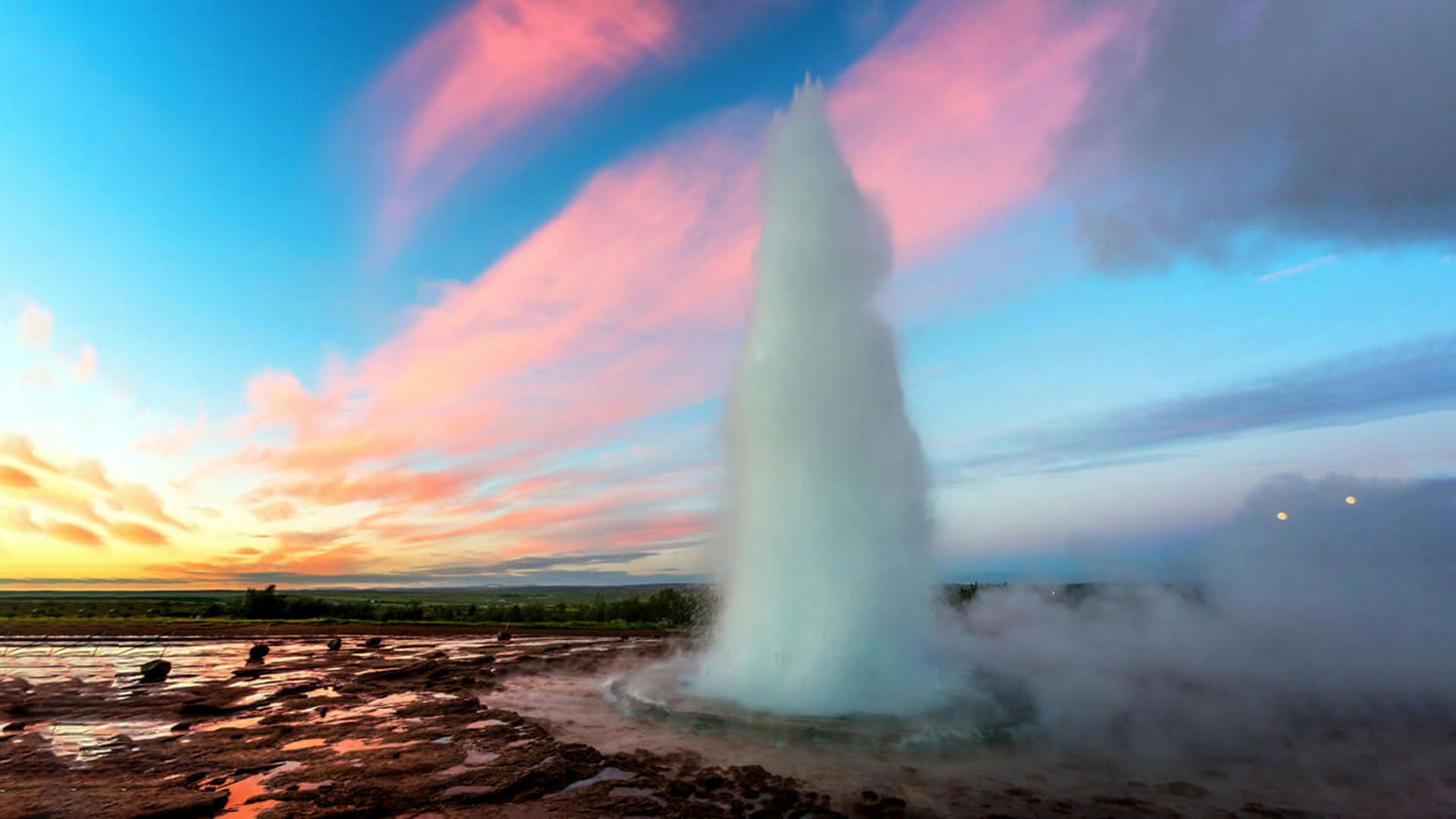 Strokkur
Included
(in the price)
Transport from Reykjavík
Adventure on our minibus
FREE
Go Pro Photos
Get unique underwater photos of you
FREE
Snorkeling Drysuit
Prevents Water leaking in. Stay dry at all times
FREE
Warm Suit
Snorkel suit that gives you extra warmth & comfort
FREE
Snorkel Fins
Attach the fins to your feet and move freely in the water
FREE
Snorkel Mask
Allows you to breathe and see underwater
FREE
Hot Chocolate
Warm and Comforting drink
FREE
Hraun Chocolate
Replenish your energy with Hraun Chocolate Bar.
FREE
Guide
English Speaking Guide
FREE
We Guarantee....
Fast & Secure Payments
No Booking Fees
Best Price Guarantee
24 Hour Cancellation Policy
Professional Guides
Minimum Age - Maximum Age