Activity
You will see one of the most powerful waterfalls in Iceland, have the chance to visit a typical farm and get some artisanal ice-cream.
Safety
You will be in safe hands with a highly professional guide
Information
You will learn about Icelandic history, geology, geysers and so much more!
Overview
Join us on an unforgettable expedition with a small group to explore the Golden Circle. You'll visit the famous Thingvellir National Park, Gullfoss waterfall, Geysir geothermal area. This bestseller tour on a minibus stop at a traditional Icelandic farm to see some cute animals... and get free ice cream!
About the Tour
Watch the video to learn more about Golden Circle & Farm Visit
Tour Description
On the morning of your tour, we will come and pick you up from your chosen bus stop or hotel in Reykjavík. We will then start the unforgettable adventure to the most famous route in Iceland - the Golden Circle.
Geysir Geothermal Area
The Geysir geothermal area hosts many colorful hot springs. One called Strokkur is a geyser, which erupts every 5 minutes up to 35 meters. It was named after "Geysir" the original erupting hot spring, that gave all the geysers in the world their name, however extinct today.
Gullfoss Waterfall
The melting water from Iceland´s second biggest glacier, Langjökull, falls into a deep canyon forming the majestic "Golden Falls". On a sunny day, you can see the glacier Langjökull in the distance and enjoy a rainbow in the mist of the waterfall, an photo blockbuster waiting to happen!
Traditional Dairy Farm and Free Ice Cream
We visit the Efstidalur farm, owned by the same family since 1850. This Icelandic family-run business sticks to traditional Icelandic farming culture and focuses on cows and cattle breeding. You will be able to enjoy their tasty farm-to-table dairy and food products, see the stunning mountain view and observe the friendly animals, especially cows and cute calves relaxing into their stables throughout wide glasses while tasting the handmade ice cream yourself.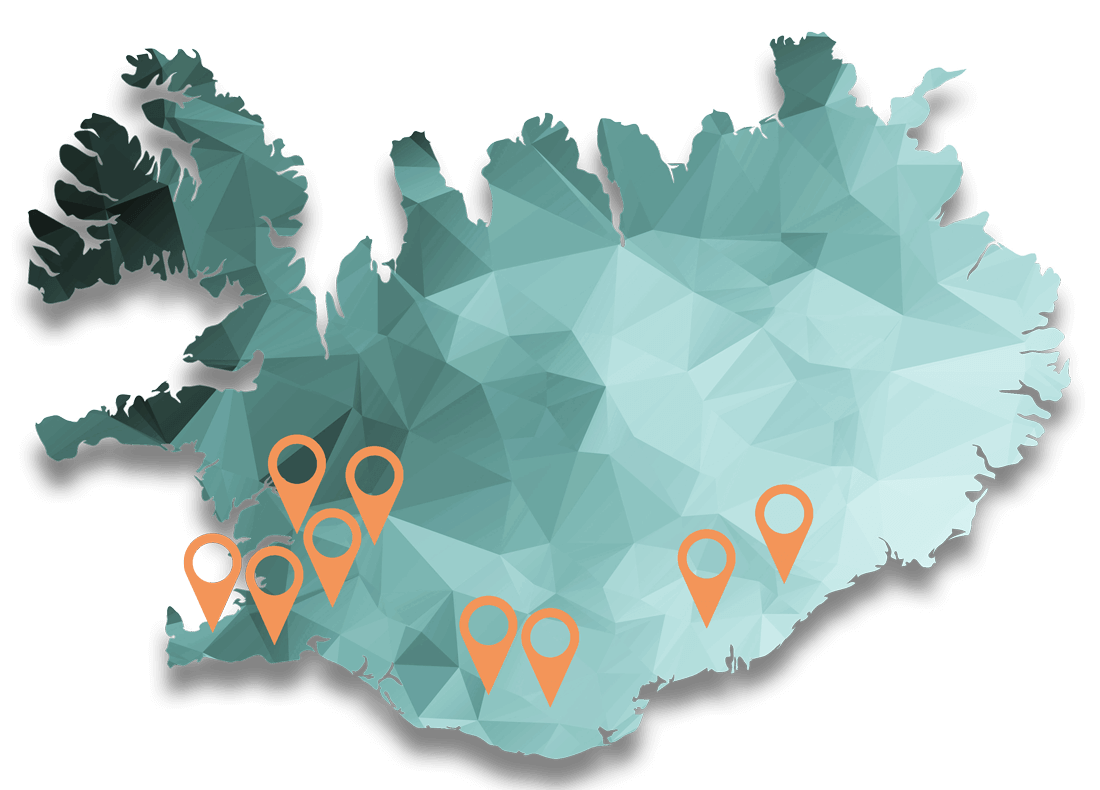 Thingvellir National Park
We visit the place where the two tectonic plates, the North American and the Eurasian plate, are moving away from each other. Few places in the world offer a better and clearer view of this massive geographic activity. The biggest natural lake in Iceland is also located at Thingvellir National Park and hosts a great variety of fish and bird life. Thingvellir is also an important place for Icelandic national history. as Icelanders founded here their parliament in 930 AD where the chieftains had their annual meeting every summer. The name "Thingvellir" translates to "Parliament Plains".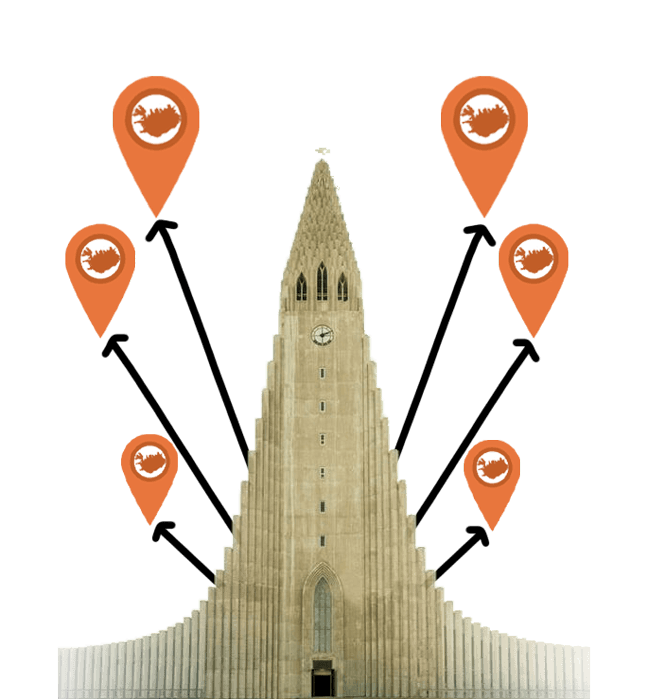 Back To Reykjavík
We will then start heading back to Reykjavik and are expected to arrive around 5pm, though this may be subject to change depending on weather and road conditions.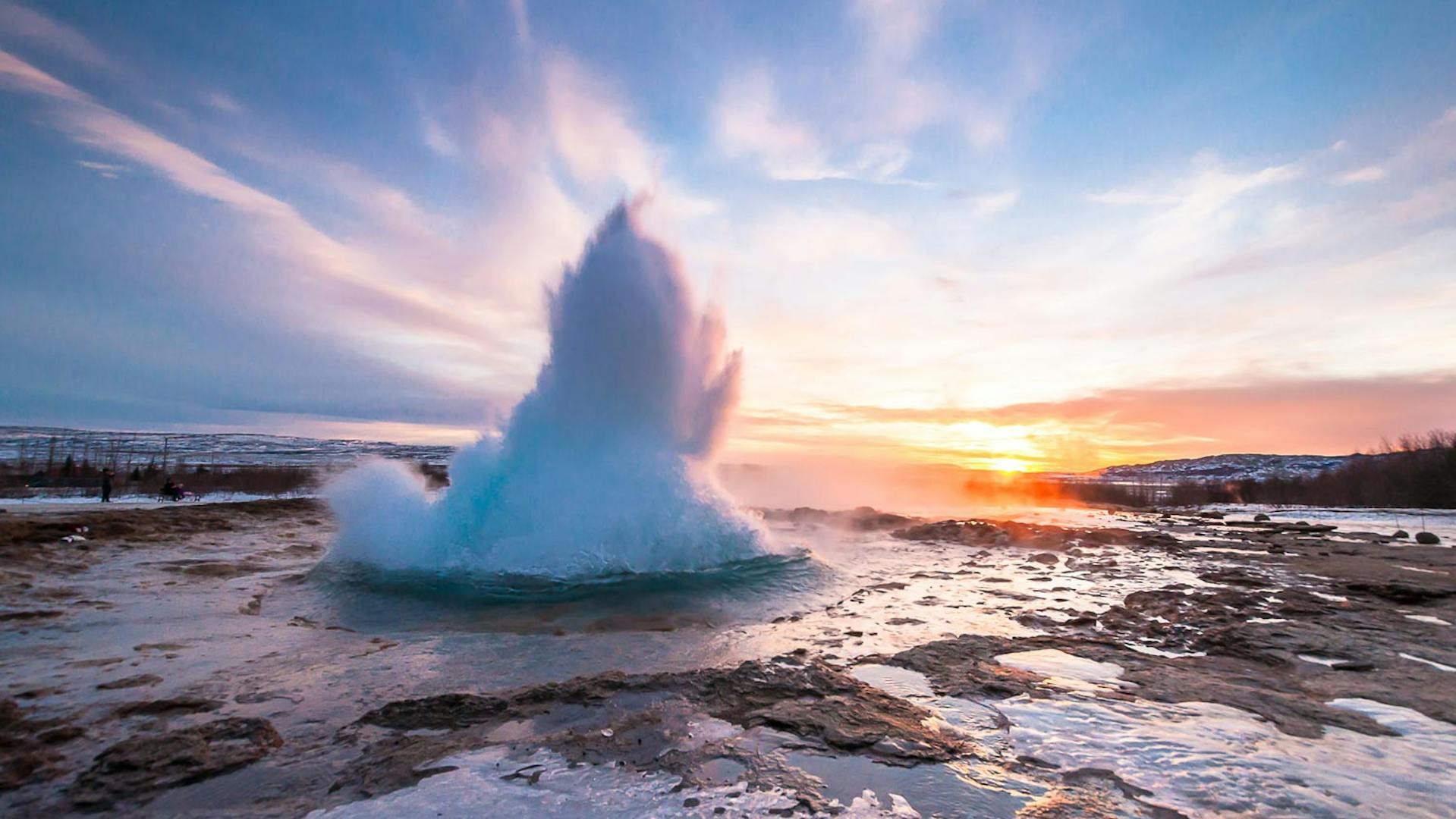 Strokkur
Included
(in the price)
Small Group
Few people on every tour for maximum comfort
FREE
Wi-Fi On Board
No Internet? No worries! Free & Secure WI-FI
FREE
Ice Cream
Try FRESH & HEALTHY Icelandic Ice Cream
FREE
English Speaking Guide
Learn about ICELAND
FREE
Extras
(optional)
*Select the Extras during the checkout
Support Shoes
For keeping your ankles safe to prevent injuries
Waterproof Jacket
For keeping you dry
Waterproof Pants
For keeping you dry
Highlights...
✓Wi-Fi and Icelandic music on board
We Guarantee....
Fast and secure payment
No booking fees
Best price guarantee
24 Hours Cancellation policy