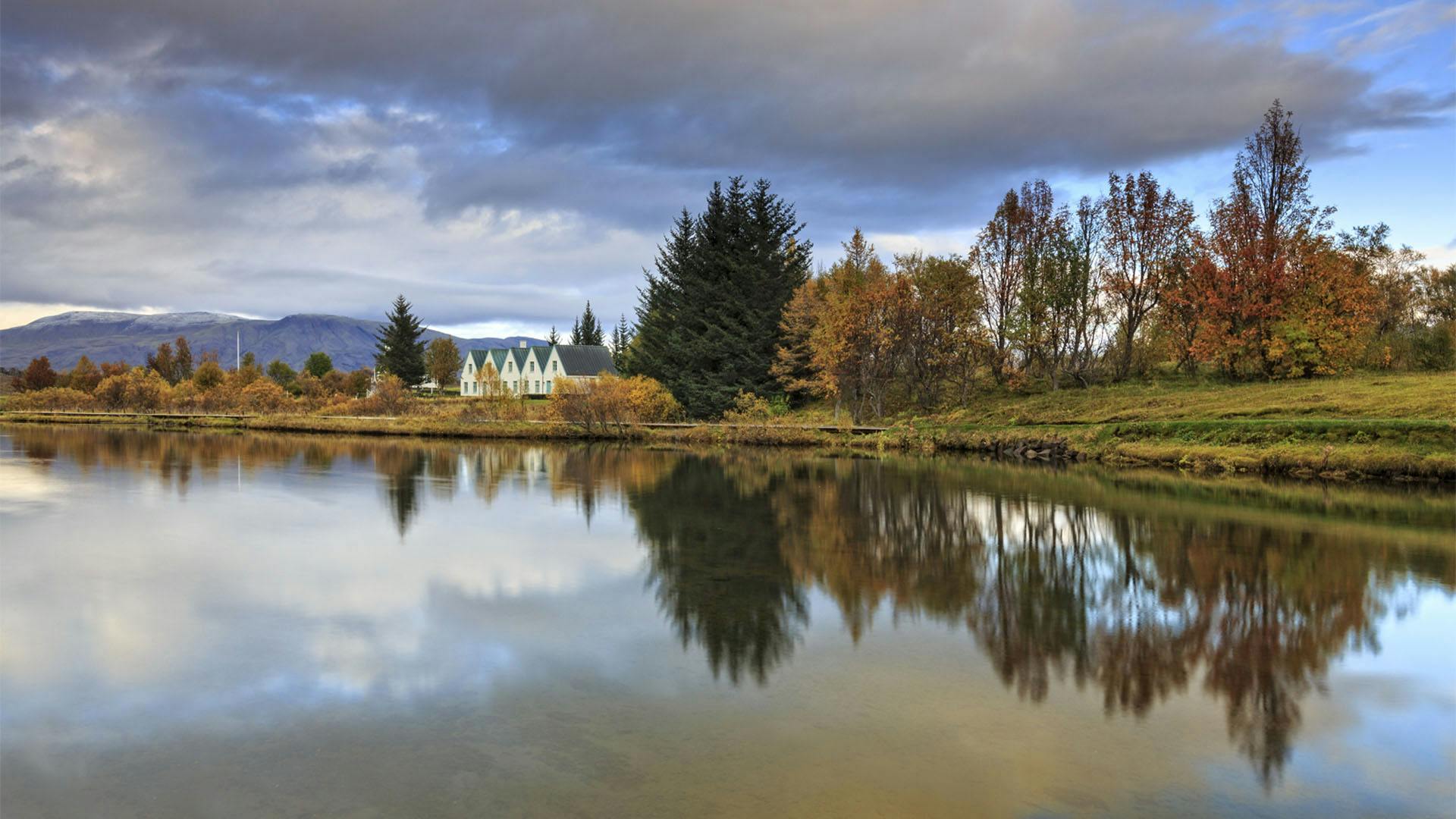 Why You Should Visit Silfra in Thingvellir National Park
Iceland, our loving nation, is home to plenty of nature's marvels. Be it over 130 active volcanoes, lava fields, majestic mountains or even an abandoned airplane wreckage and not to forget the Northern Lights, it has everything that tourists could possibly wish for in a voyage to a land far off. It is also one of the most popular places on the earth to go snorkeling, something that can provide a once-in-a-lifetime experience.
By Tröll Expeditions
Thingvellir National Park lies in Southwest Iceland and is one of the most popular tourist destinations in the country. It is of massive historical, cultural and geological significance and lies in a rift valley, marking the crest of the Mid-Atlantic Ridge and also the boundary between the North American and Eurasian Tectonic Plates. The diverging plates rip apart Iceland at the seams leaving a massive rift, above which lies the Silfra Fissure. The fissure, lying within Thingvellir National Park and on the edge of Lake Thingvallavatn, is one of the deepest and largest fissures intercepting a major aquifer and feeding multiple springs at its base. Huge rocks and boulders falling into the widening cracks have formed giant caves within this fissure.
This geographical marvel happens to be one of the most popular destinations across the world for scuba divers and snorkelers. They are attracted to Silfra's exceptionally clear fresh water and also the rare opportunity that comes with swimming between continental plates. The rift is positioned such that it offers incredible visibility of up to 100 metres (328 feet), making it a paradise for aficionados of underwater adventure sports.
There are three main areas within Silfra – Silfra Hall, Silfra Cathedral and Silfra Lagoon. As soon as snorkelers enter the fissure, they get to see hues of sapphire blue, emerald green and teal water washing over volcanic rock. The very sensation of flying as they slowly drift weightlessly with the current is what makes the entire experience truly memorable and surreal.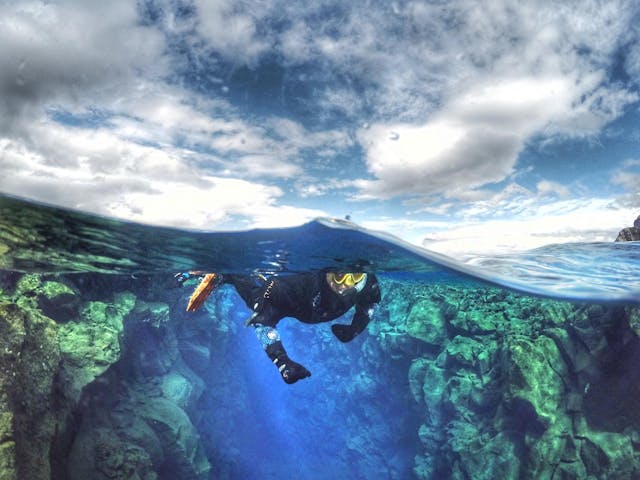 You must be wondering what all factors make Silfra the ideal spot for snorkeling? It's primarily the visibility, besides the fresh groundwater filling the fissure, the thrill that comes with swimming between continental plates and its remote geographical placement that evokes unbelievable curiosity. The 100-metre visibility it is renowned for comes from the glacial melt water filtering through volcanic rock from Langjökull glacier.
The water is then absorbed by the fertile volcanic soil and further percolates through the volcanic rock, sand and ash, making it pure and increasing its visibility. With such clarity under water, it becomes evident that taking appropriate precautionary measures will only make the scuba dive or the snorkeling experience more enjoyable, adventurous and reassuring for those whose hearts must be palpitating wildly before the leap into the unknown. This becomes an opportunity that no water sports enthusiast wants to miss out on.
If you happen to be a seeker of underwater adventure, Silfra is the destination to head towards where the thrill of your life awaits you beneath the water. Fondness for water sports can never find a more fun-filling and fulfilling jump! So, what are you waiting for? Dive right in!
Try our snorkeling tour. Book your spot here.