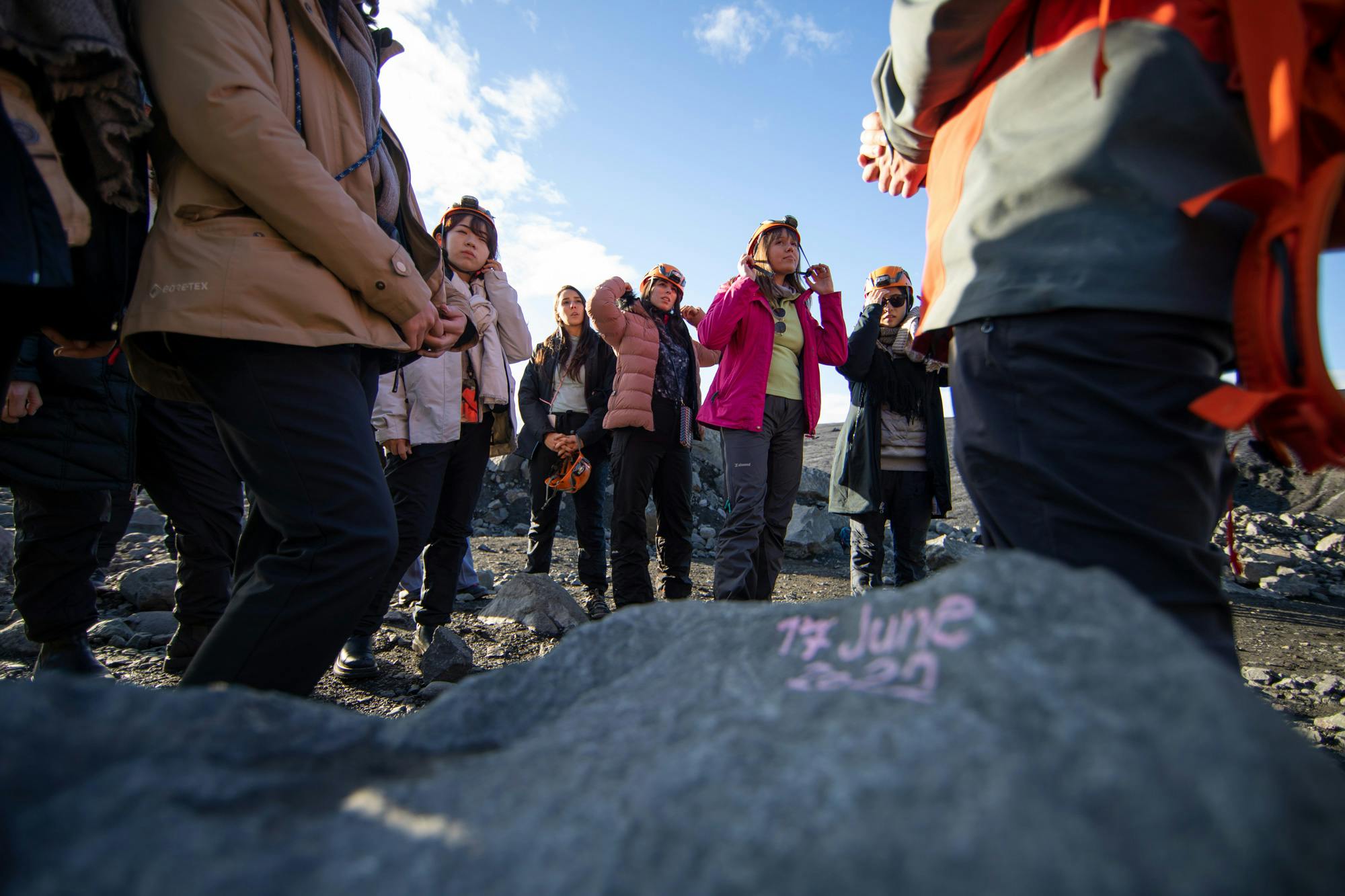 Why You Should Book a tour with Tröll Expeditions
Have you done your research and ended up on our website and are wondering, why should I choose this tour operator instead of another one? Or you have gone through many websites and are still unsure on why booking directly through us? We at Tröll appreciate that you traveled all the way from another part of the world to Iceland to create happy memories and we'll give you a few reasons why you should trust us to be guiding you through your adventure and make sure you'll never forget these experiences.
We are Adventure Experts
We at Troll Expeditions are experts in all there is to know about Icelandic nature and also about respecting it. That means that an adventure with us will be fun, interesting and safe. It will also be environmentally conscious so the negative impact on nature will be minimal when travelling with us. Our Troll team is also comprised of expert Trolls that know their way around a glacier, a kayak or in customer service.
We are reliable
Trolls are known to be trustworthy like the Icelandic saying: Trusty as a troll ("Traustur sem tröll"). Us at Troll Expeditions don′t want to make this saying untrue so we take great pride in honoring our commitments. This means you will get what we promise in our tours.
We start our tours on time and only cancel our tours if the weather is so bad that it′s dangerous to go. We take your safety very seriously and we are always there for you.
We take care of everyone as if they were our own parents 
At Tröll, we pride ourselves in offering only the best service possible. Both our guides and our administration are trusty as a troll. Our guides care of absolutely every single detail you can think of when conducting tours for you. They will always check on you if need a break or a photo stop during your glacier walk, or will make sure your suit fits you perfectly and you are comfortable to go snorkeling in Silfra, or will check on the temperature of the minibus when you are taking a tour from Reykjavík. We take care of everyone in our tours as if they were our own parents 
We offer an Excellent Service and TripAdvisor knows it
We at Troll Expeditions take great pride in having a good reputation on TripAdvisor (so people don′t confuse us with our troublesome trolls from the past). We believe our excellence at all levels of our company is best reflected in our positive reviews online and we take great measures in being better trolls if there′s something we can do better in our tours, then please tell us so we can be better.
You can read our guestbook with over 1400 positive reviews on TripAdvisor by clicking here!
Our Office Team also works ceaselessly to responding to your questions and doubts you may have about our tours and services. They also will respond to your email within 30 minutes and since they are ancient creatures, their wisdom is extensive and not many questions they cannot answer. Unlike other trolls and stone giants, our Service Trolls are extremely friendly and knowledgeable about Iceland, so you should not fear to ask any question.
You'll have direct communication with the operator
We the trolls at Troll Expeditions are not shy at all so we like to stay in touch with our customers and make sure they are happy and know everything they want or need to know before the tour and during. Our Troll guides are also extroverts that like to talk about Icelandic nature and culture. They especially like to share their ancient wisdom with new people.
When contacting us, you'll always find a helpful friend to assist you! Rumor has it that we are always swift like Taylor Swift to respond to all enquiries… even at odd times! You can drop a line to our office team by clicking here.