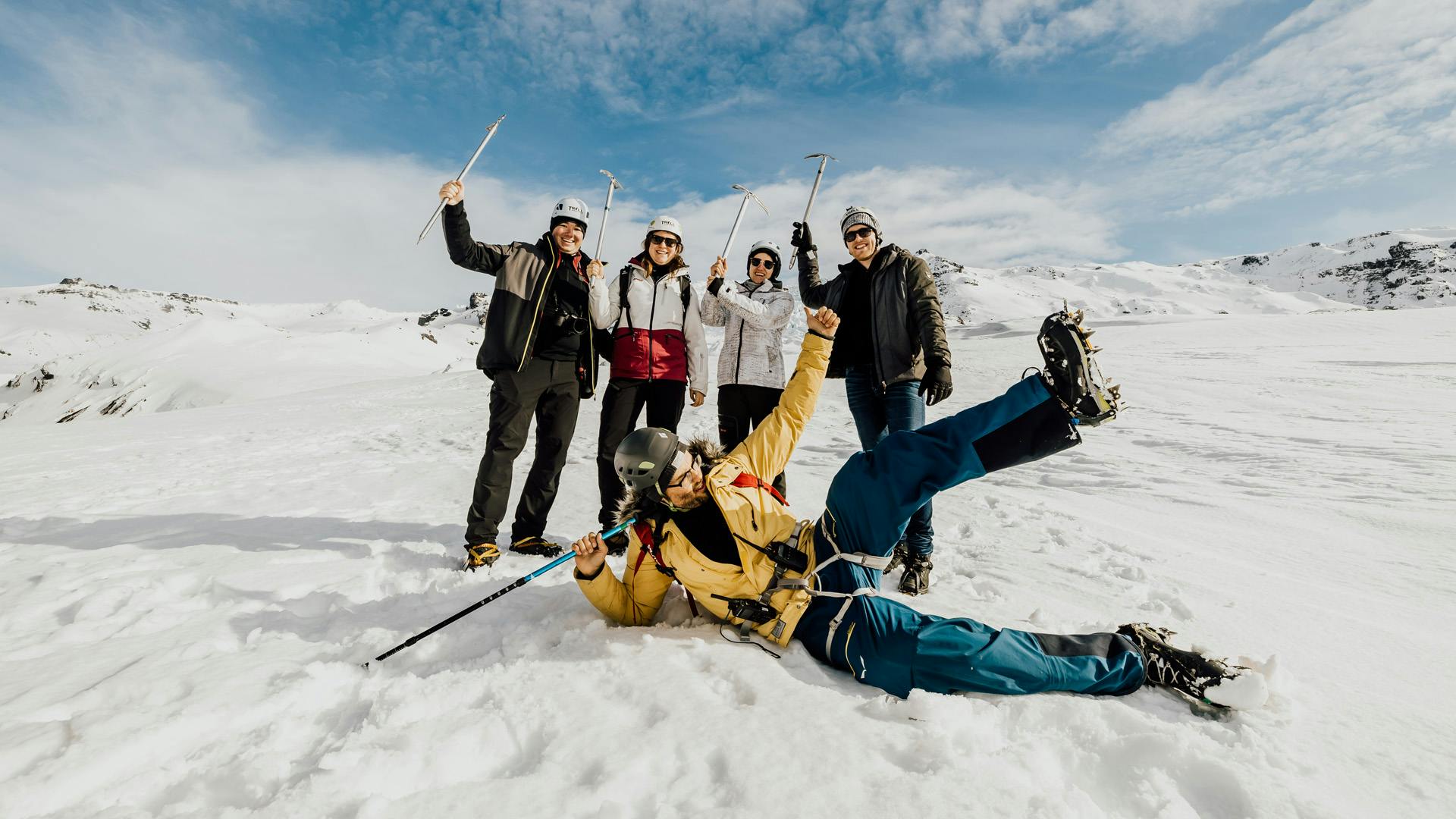 What to Pack for a Trip to Iceland
If you've booked plane tickets to Iceland, made reservations for a hotel room, and on your final preparations, you might be wondering what exactly to pack for a holiday in Iceland. 
This beautiful country offers many natural wonders, however it also includes a climate that has very active weather patterns. Weather in Iceland is unpredictable.
Understanding the weather in Iceland
Unlike many other countries in the world, Iceland only has 2 seasons  – summer and winter. It's important to remember that the weather in Iceland can change rapidly (within a few minutes). Because of this, we advise all tourists and visitors to bring and pack items that will cover the whole range of possible weather scenarios from sunny days to cold and rainy ones.  
Icelanders even have a joke about the weather – ''if you don't like the weather, just wait 5 minutes''. It's not uncommon to experience sun, rain, snow and strong winds in the same hour, anywhere in Iceland.
Therefore, regardless of the season you are traveling in, there are a few key items that will be beneficial when you are visiting Iceland. 
Having a proper set of walking boots – best option is having waterproof high ankle shoes.
What clothes you should bring to Iceland during winter
To stay warm and dry, do not forget the three layer method – to wear an inner layer, middle layer, and outer layer. 
Inner layer – a tight shirt and leggings (polyester, wool or silk) to be worn directly on your skin. Such fabrics let your skin breathe and avoid sweating.
Middle layer – a light jacket or sweater to insulate heat and keep you warm. If the weather is good, you can bring a warm jacket, therefore an outer layer will not be needed.
Outer layer – a rainproof jacket and pants to protect you from wind and rain.
Wind and waterproof clothes will help you stay outside for longer periods of time without discomfort, and will therefore enable you to enjoy more of the wild nature, beautiful mountains and hopefully experience your own sighting of the northern lights.
What you need to pack for Iceland in the summer
Because of the geographical location of Iceland, even during the warmest months of the year, temperatures barely reach above 20° celsius / 65° fahrenheit. 
So while you might get a few occasions to wear a t-shirt, you would be well advised to bring a few sweaters as well as a waterproof jacket if you are planning to spend more than a few hours outside on a given day. 
You might also want to consider sunglasses, since the glare from the sun can be strong, and becoming snowblind is an actual thing that could happen if you are on a glacier or out in the wild (especially if you are going to explore a glacier).
When it comes to materials, we recommend wool, fleece and other warm and insulating fabrics that will help keep you warm.
What to wear in Icelandic nature
It's not all about which season you are visiting Iceland – it also depends on what activities you plan to take part in outside Reykjavik. 
There are many different activities to do in Iceland both during winter and summer. The most famous activities are glacier hiking, ice caving, and snorkeling in Silfra. 
What to wear while on an Activity in Iceland
Both in summer and winter
Thermal shirt and pants + warm clothes (first layer) + an extra pair of socks. It is highly recommended to bring extra clothes in case some clothes get wet while snorkeling.
Glacier Hiking, Ice Caving or Ice Climbing
Both in summer and winter
Warm clothes (first layer + second layer + third layer if it's rainy). Sometimes you might not need the third layer during summer time, so keep an eye on the weather. Normally the weather on the glaciers is 2° celsius colder than on land.
It is very important to have good, stiff shoes with you. You can also rent shoes at our meeting point before going on a glacier.
Is the weather similar all over Iceland?
Although there is a difference in temperature between different parts of the island, normally there isn't a huge difference in temperature between one place or another. Keep in mind that it might feel much colder during Iceland's windy days (which are extremely common all year round). You can keep an eye on Icelandic weather on Iceland's official weather page.
Extra information
Iceland can offer almost anything in terms of weather and climate, so be sure to cover all your bases by packing items that will keep you warm, dry and out of reach from the cold touch of the wind. A good set of shoes is highly recommended, as much of Iceland's nature is wild, and the volcanic rocks, ice blue glaciers and mountains all will prove too much for a pair of sneakers.
It is good to bring hand warmers with you, especially during winter. And always have extra emergency second layer clothes with you nearby – not even the most waterproof clothes in the world can keep you completely dry from Icelandic rain.