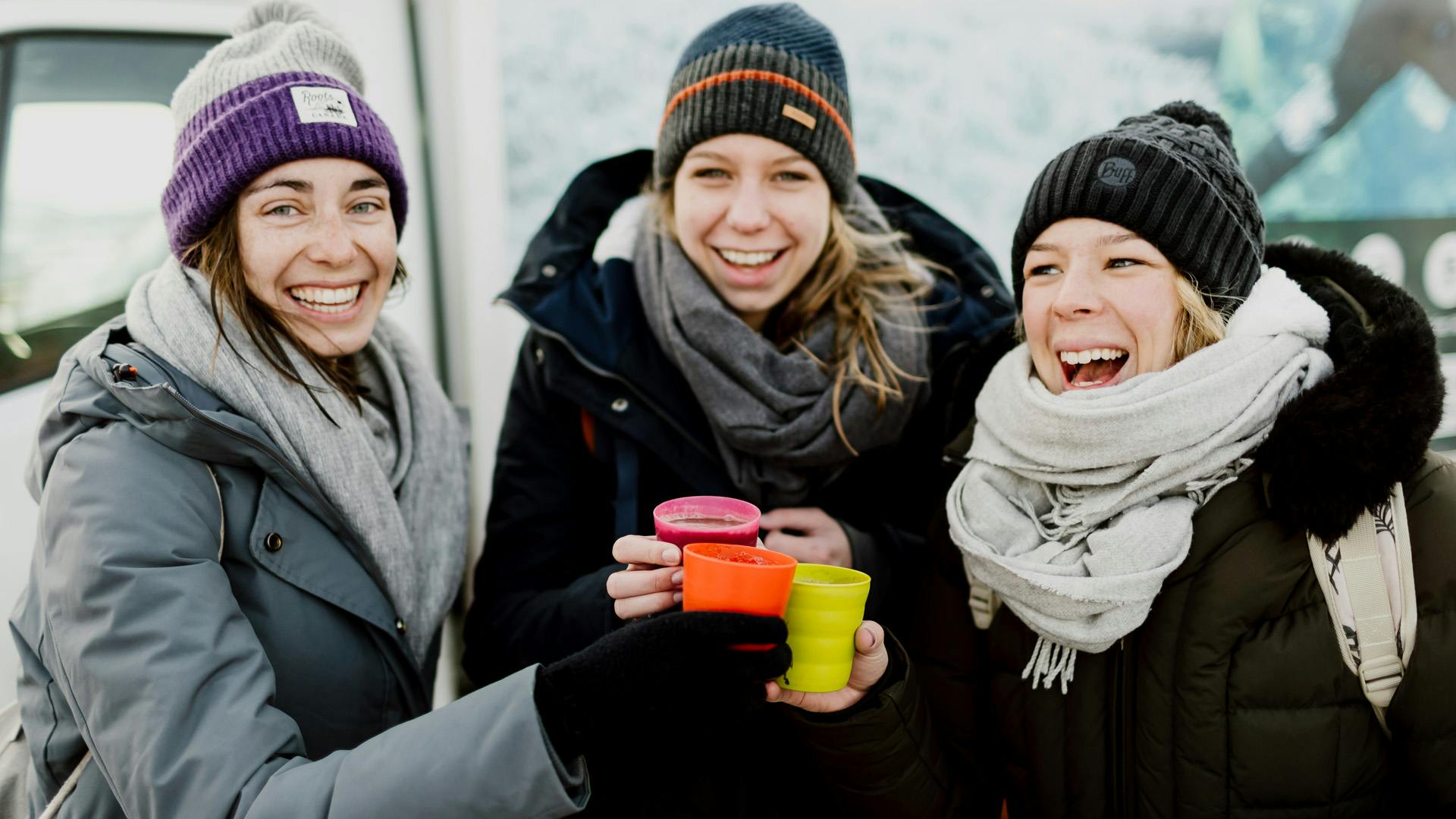 What To Do In Reykjavik
Iceland is full of crazy & unforgettable nature, yet you may be asking yourself just what exactly you should do and see in the only city in Iceland - Reykjavik. Who better to guide you to a great experience than some real local Trölls? Here are some of our favourite spots around this little city.
Restaurants, Coffee Houses, and Bars
Full list below:
Hlemmur Food Hall / Hlemmur Mathöll
Laugavegur 107
Located by one of the most popular bus stop hub, Hlemmur, Hlemmur Mathöll (Food Hall) is inspired by European food halls and holds 10 restaurants, coffee houses, and stores that provide high quality of food, great service, and communal sitting. We recommend you try the tomato soup at Rabbarbarinn, the Vietnamese summer rolls, Mexican burritos or tacos at La Pueblana, Icelandic-made ice cream, or sough-dough bread for a nice breakfast at Braud&Co maybe with some coffee from Te of Kaffi.
Reykjavík Roasters
Kárastígur 1, Brautarholt 2
This super hip local café is the best place for those who are truly serious about their coffee. With their numerous blends of home roasted beans, the highly professional baristas take their coffee chemistry very seriously and serve absolutely excellent cups of joe, while remaining totally chill and pleasant at once. They have two locations, open in the daytime only, that are equally charming and lovely.
Kaffitár
Multiple Locations
For those who like some bells and whistles with their beverages, this locally owned chain of coffee shops is great for getting the standard coffee fare as well as nice sugary iced and whipped drinks. They also serve a lovely selection of pastries, snacks, and sandwiches, for those feeling peckish.
Forréttabarinn
Nýlendugata 14
Merging the notions of tapas-style small plates with gourmet Icelandic cuisine, this delightful and delicious restaurant is as ideal for a quick relaxed lunch among friends as it is for a nice intimate dinner for two. Using locally sourced produce and seasonal ingredients, the well-curated menu offers something for every taste palette and leaves a memorable dining experience.
Marshall Restaurant + Bar
Grandi
Located down in the city's former commercial fishing district, this stunning brutalist building houses an impressive dining experience at a remarkably reasonable price. The succulent Nordic bistro menu is perfect for those who enjoy both fine dining and comfort food, and the extensive bar is perfect for those who prefer an elegant liquid meal. It also houses two of Iceland's most prominent art galleries and the local studio of artist Ólafur Elíasson, open to the public at all times.
Skúli Craft Bar
Aðalstræti 9
With its extensive, diverse and rotating selection of fine craft beers and microbrews, this classy downtown bar is the perfect spot for a beer lover who likes to drink in comfort and style. Located in the heart of the city but tucked away just off the main strip of noise, it's a great spot to duck in, drink up and relax and enjoy the beery goodness.
Harpa
This internationally known concert and conference hall is an absolute gem in the city that pulls the eye directly towards its shimmering, colourful, crystalline glass and steel structure. Located right on the edge of the harbour, it's an incredible place to get views of the entire city and the mountain Esja just across the bay. Also make sure to check out one of the numerous concerts and events taking place and experience its acoustic excellence.
National Museum of Iceland
Corner of Hringbraut & Suðurgata
Housing the most precious jewels and artefacts of Iceland's history, this wonderful museum takes guests on a fascinating retrospective of the nation's storied past. Also housing an important anthropological research facility, the museum's rotating exhibits seek to uncover brand new facets of the land and its people. To see and learn all about the rich past of this stunning country, make sure to have a visit.
Entertainment
The one and only below:
Public swimming pools
To do as almost every local does on a daily basis, skip the Blue Lagoon and hit up the local neighbourhood pools for a good soak in the hot tubs, a muscle relaxing steambath, and maybe even a lap or two. With one in almost every neighbourhood – the downtown pools being Sundhöllin, Vesturbaejarlaug and Laugardalslaug – one is always close at hand. You can pay for a single visit or get a multipass card with 10 visits, single-entrance fee is 900 ISK – around 9 US dollars. It is very important to note that one MUST take a real shower before putting on their swimsuit and going into the pool! Don't be shy. We all do it and no one is looking. If you have more questions about how to be respectful to local norms, you can read about the rules of the pool set by the city of Reykjavík – click here.
We hope these suggestions will help continue to make this the trip of a lifetime for you. When in doubt, do as Trölls do!