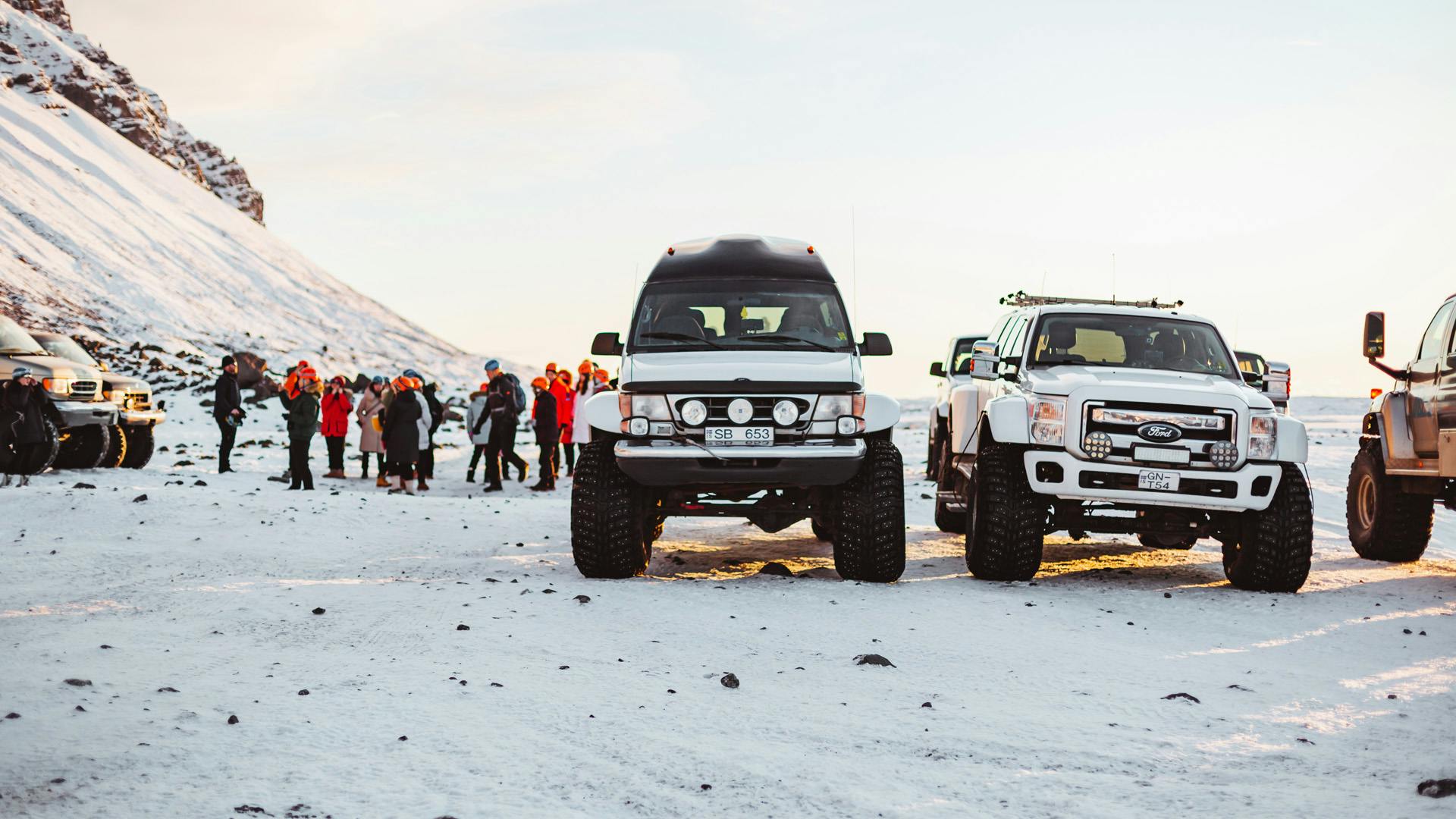 Top 7 Do's and Don'ts while Traveling in Iceland
You may have planned a trip to the land of fire and ice for years, but planning a trip to Iceland is way more complicated than to other countries.But travelers often underestimate the worries that the wilderness of this perilous, remote island brings along. In order to explore this country to the fullest, some visitors often end up taking unnecessary risks jeopardizing their lives.There have been instances of accidents on cliffs, beaches and glaciers, leading to injuries and deaths. However, mishaps can be avoided but only if visitors start treading cautiously. There is no reason why you cannot enjoy an incident-free trip. Follow the top 7 do's and don'ts of traveling in Iceland and make the most of your Iceland expedition in this beautiful country.
1. Plan a Realistic Itinerary
Iceland is a paradise for nature and adventure lovers alike. The beauty of the countryside offers you breathtaking views as you roam around at leisure. Having your own vehicle in Iceland is your way to go ahead. But before heading out in rental cars, you must look at the safety issues, road conditions and weather forecasts, especially if you are planning to go hiking. It is also prudent to consult the locals to learn about the tricks and troubles that each place can bring forth. Plan in advance anddon'tget caught up in sleet or fog on the hillside. Joining a small group tour with an experienced guide is always a good idea. 
2. Take all weather forecasts seriously
The Icelandic weather is highly volatile, irrespective of where you are in the country. A warm, sunny day can suddenly turn snowy and you may have to incur the wrath of such vagaries of the weather. Strong winds can blow cars off roads. Scary sandstorms can blow volcanic rocks onto your windscreen. Do not underestimate the fury that the Icelandic weather is capable of inflicting and rely on Safe Travel Website and App for weather alerts and information. 
3. Rely on your instincts
There have been recent instances of tourists taking a stroll at the Sólheimajökull glacier, wearing light jackets and sneakers, such as a teenager jumping into the water at 2°C at Þingvellir National Park, a family driving across Langjökull glacier in a small SUV and tourists being sucked into the waves at the black-sand Djúpalónssandur beach. The terrains of Iceland are highly risky and may prove fatal for anyone who ventures recklessly. It is, therefore, better to act cautiously, apply common sense and not venture into places where there aren't any safety rails beside cliff edges, or ropes alongside plummeting waterfalls. Watch out for the safety signs, barriers and closures, if there are any.
4. Dress smartly 
Every season in Iceland requires of you to wear warm layers, waterproof hiking shoes or boots, swimsuit and sunglasses. Do not climb glaciers without proper guidance, hike mountain trails wearing jeans, camp without hardcore waterproof tents or wade through the river in subcompact cars. Maintain a cold-weather packing or a comprehensive hiking list. Wear appropriate gear. If you need additional equipment, you can rent or purchase the same from a bevy of suppliers in Reykjavík. 
5. Stick to the designated roads if you are driving
Depending upon the vehicle you are driving, find out which type of road is suitable and accessible. Roads in the rural areas of this island are littered with potholes. The F roads are bumpy tracks unsafe for small cars. Hire a 4WD vehicle or rent a super jeep instead. Don't try to cross a river in a 2WD vehicle or a low-suspension 4WD vehicle and don't drive on F roads, unless you are on a 4WD vehicle. And since it is only natural to feel the urge to stop by, every few minutes, to click pictures, don't risk your life for a photo
6. Travel responsibly
Remember the basics of responsible travel. Leave places better than you found them. Reduce your carbon footprint. Be mindful of the wild interiors of nature, especially, the volcanoes and glaciers. Protect the natural flora and wild animals. Do not litter. 
Sustainable travel is the best form of traveling. Do not forget to buy travel insurance. Insurances like World Nomad and True Traveler serve your purpose if anything goes wrong. 
7. Appreciate Icelanders for their vibrancy
Icelanders are open-minded people with a vibrant sense of humor. Respect the local laws, culture and etiquettes. Don't ask them if they believe in elves as a majority of them actually do not, even when they accept the belief as a part of their ancestral heritage. Icelanders speak impeccable English and are amiable to chat with. Friendly conversations go a long way in endearing you to them and opening avenues for local connections. Get out there, whet their appetite for curiosity and have fun with them. 
Iceland is a beautiful country. The tour operators here are knowledgeable and highly professional. They can get you to explore the country on a snowmobile, amphibious bus, helicopter or a super-jeep. They can guide you through the dangerous terrain of the country. So, book for yourself a cozy Airbnb, take a customary walk through the lava fields, relax in the geo-thermal hot springs and ride the Icelandic horse. Take your time and enjoy the stunning attractions of this land of natural wonders. Don't miss the Northern Lights and if you plan to go ice caving or taking a glacier tour, be sure to enjoy it with experienced glacier guides who can lead you safely along glacier tongues and ice caps.