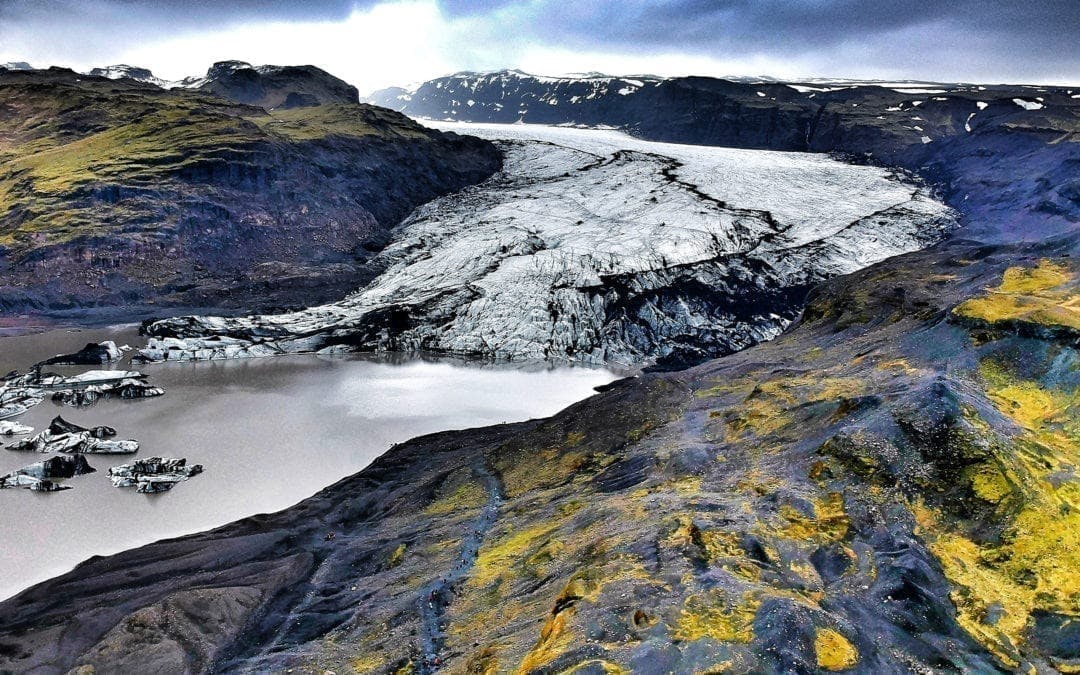 Summer Favorites in Iceland
Summer tours
So, you've booked a trip to Iceland this summer and are eager to start planning where to go and what to see. There′s only one problem, there are so many things to do and beautiful places to see that it′s hard to just pick just a few. Well, we've got you with a some fresh ideas and a few recommendations.
Written by Vignir Árnason. Edited by Alondra Silva Munoz.
First of all, how are you getting around, do you have some wheels to explore Iceland? If you still need a rental car in Iceland, our friends at Holdur Car Rental might be able to help you.
Now that you have a car, you only need to pick where to explore! If it′s your first time in Iceland, then our personal Troll recommendation is to check out the South Coast.
The South Coast is one of our favorite places not its beauty and epic scale, but also for all the adventure potentials that are easily accessible. As far as adventures go, we at Troll Expeditions never get enough of the glaciers and icy cold snorkeling trips. The summer is the perfect time to go snorkeling at the Silfra, which is a volcanic fissure in the Thingvellir National Park with some of the clearest fresh water in Iceland. You can read more about snorkeling in Silfra with us (here).
Summer time in Iceland is one of the few times in the year that might catch the bright warmth called of the seldom seen sun in your eyes. This is the warmest and brightest period so much of the traditional activities in Iceland like chasing the Aurora Borealis and going into Ice Caves are impossible due to the nearly 22-hour days and the weather. But we have some good news for you! The Trolls offer a tour to Katla Ice Cave the whole year around! This is your chance to explore a natural ice cave and Myrdalsjokull glacier near the active volcano Katla. You can read more about the tour (here).
If you are here to see ice caves at our Dragon Glass Katla Ice Cave which takes you on a Super Jeep ride into the country to see mountains and fields covered on moss while going on an adventure to explore an ice cave in Kötlujökull.
If you are more interested in glacier hikes, we are experts in glacier adventures and we go both to Sólheimajökull glacier and to Vatnajökull glacier from Skaftafell National Park. If you have never been on a glacier before, we recommend you read the first hand account of our friend Þór who went with the Trolls to Sólheimajökull glacier this past winter. You can read about his adventures (here).
There′s never a bad time for glacier hiking, however, the summer time is best time to explore the ice. Just remember to bring sun glasses and sun screen if you are prone to sunburn. We offer both a 3-hour hike on Sólheimajökull with experienced guides and all included equipment.
If you are headed to the Skaftafell National Park and to the glacier lagoon, Jökulsárlón, you can check out our glacier hike leaving from the new Skaftafell Terminal. In this tour, you will explore Falljökull, the glacial tongue that extends out from the largest glacier in Iceland and in all of Europe: Vatnajökull. You shouldn′t miss out on this adventure if you are a glacier lover and an explorer.
If you're only staying in Reykjavík for a few days there′s plenty of action to be enjoyed. We offer day tours from Reykjavík where you can explore the Golden Circle and go for an amazing snorkeling adventure in Silfra. Read more about it (here).
Also, if you want to experience the Glacier Lagoon Jökulsárlón, we have a day tour leaving from Reykjavík. Not only will you visit the Glacier Lagoon, but you will also experience all the best that the South Coast has to offer, including the famous waterfalls Seljalandsfoss & Skógafoss, the village Vík in Mýrdal, and Diamond Beach. Check it out (here)
If you rather fancy taking a glacier hike and visiting the South Coast from Reykjavík, that is of course possible as well! In this tour you will visit the waterfalls of Seljalandsfoss and Skógafoss, take a glacier walk on Sólheimajökull and explore the Black Sand Beach, Reynisfjara. You can check out this impressive tour (here)
We hope you have a good and fun stay here in Iceland during the summer. Feel free to send us questions if you still haven′t figured what to do this summer!
Tours mentioned in this article: