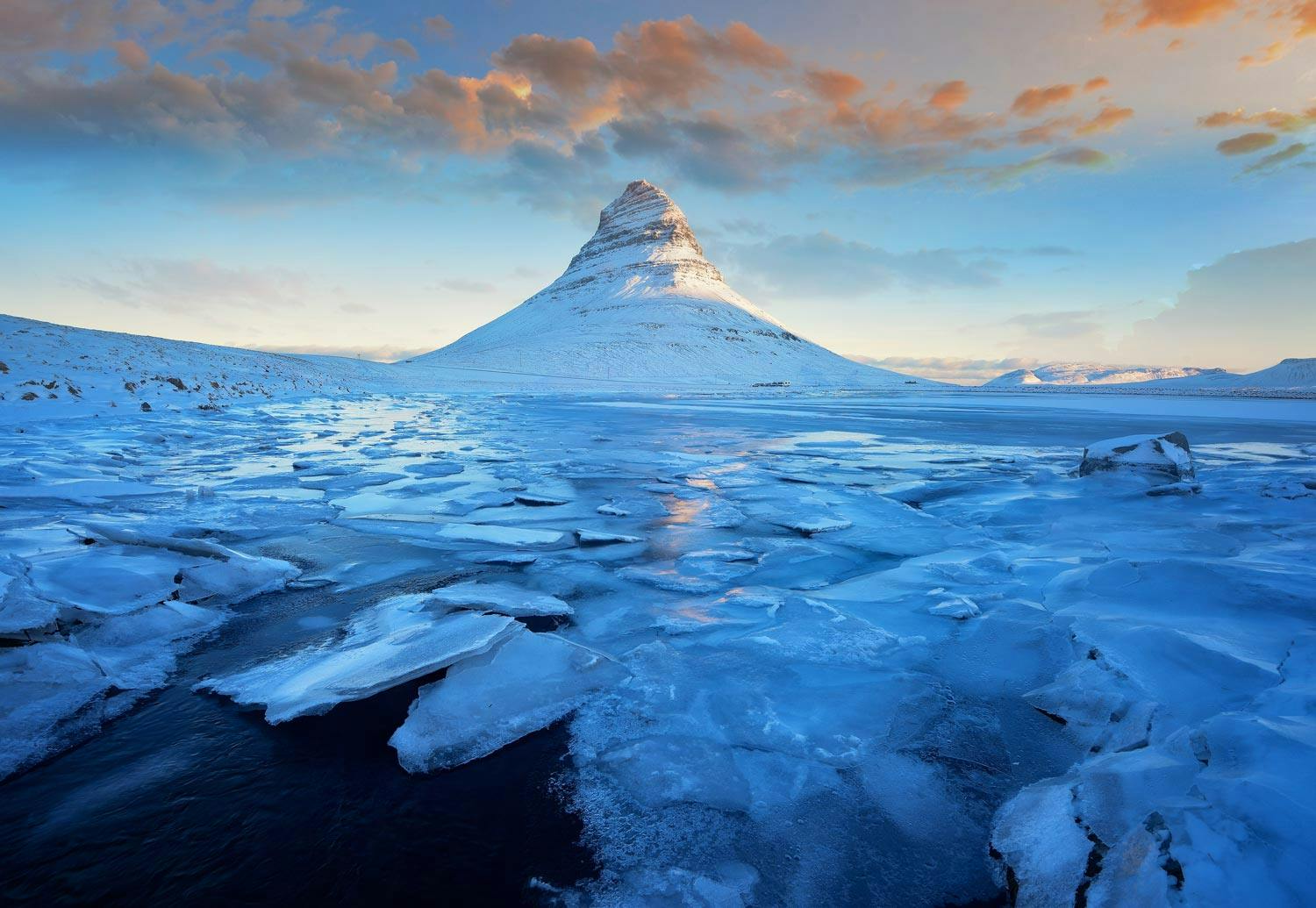 Snaefellsnes Peninsula – Iceland in a Nutshell
Are you an ardent nature lover? Do you enjoy walking quietly by the bushes while inhaling the earthy smell of the mosses? If yes… then Iceland should be your next getaway destination. This land of volcanoes and glaciers has so much to offer that you would need at least a week to travel through all the major attractions. But if you are pressed for time and want to experience a great taste of this Nordic island nation in a nutshell, then you should be heading towards Snaefellsnes Peninsula—commonly referred to as 'Iceland in miniature'.
Located in western Iceland between the capital city Reykjavik and Westfjords, Snaefellsnes is known for its incredibly beautiful landscapes, making it a perfect getaway destination for locals and travellers alike. In fact, it is the only part of the beautiful country where you get to witness all the unique elements of nature that too within a few hours' drive. From unscathed lava fields, sharp glaciers and active volcanoes, to hazardous cliffs and beaches (both black and white), this mystical peninsula offers a miniature version of Iceland.
How to reach Snaefellsnes
The best way to reach Snæfellsnes Peninsula is either by taking a tour that starts in Reykjavík or self-driving through the picturesque Icelandic terrains. A small group day tour that covers all the attractions on the peninsula might be right for you.
You need to take Route 1 and head north till you reach Borgarnes—a small yet scenic town, almost 70 km away from Reykjavik. From Borgarnes, you need to follow signs and instructions mentioned at the roundabout to reach Road 54 (Snaefellsnesvegur). Depending on what you want to visit first, you may plan your drive accordingly. 
Major attractions in Snæfellsnes
Loaded with breathtaking views, the Snaefellsnes Peninsula boasts of innumerable natural wonders that are worth visiting. Read on to know some of the most interesting places that are worth paying a visit to when you are in Snaefellsnes Peninsula. Get ready for your adventure!
Djupalonssandur
If you head towards the western part of the peninsula from Borgarnes, you will reach Djupalonssandur, also known as the Black Lava Pearl Beach. It is one of the major attractions of Snaefellsnes. To reach the beach, you will have to park your car in the parking lot and take a footpath that will take you through the lava fields with gorgeous rocky lava formations, which is as attractive as the beach itself. One wonderful example to quote would be the Gatklettur, lava rock arch that has a hole in the centre through which you can view the glacier-capped volcano Snaefellsjokull. As you leave the lava field behind to reach the beach, you will be mesmerised by the small, black and smooth pebbles also called 'Pearls of Djupalon'. 
Kirkjufell Mountain
From Djupalonssandur, if you head towards the east, you will arrive at the beautiful fishing town of Grundarfjordur, which houses the famous Kirkjufell, or church mountain. This majestic mountain is famous for being one of the most picturesque locations and probably the most photographed mountain in Iceland. Adjacent to the mountain is the small yet beautiful, Kirkjufellsfoss waterfall that complements the mountain that stands in its complete glory. If you are lucky, you will get to witness the magical effect that is created when the northern lights bathe the mountain. In fact, the grandeur and magnificence of this place has inspired the creativity and imagination of several filmmakers who have used it as their shooting location. The mountain famously appeared in episodes of Game of Thrones as many may know. 
Arnarstapi and Hellnar
As you drive from Kirkjufell, you head towards the twin villages of Hellnar and Arnarstapi. Both the towns are connected by splendid rock formations across the Djupalonssandur beach. The former fishing town of Arnarstapi, with its cliff formation and columnar basalt, is extremely picturesque and looks immensely spectacular from every angle. With green moss covering the rocky formations and the Snaefellsnes Glacier standing at the background, Arnarstapi is one of the most scenic natural harbours of Iceland. 
After a few minutes of drive from Arnarstapi, youreach Hellnar, a former fishing village. As you meander across this coastal village, you will come across compact cottages and a beautiful church. Over the years, Hellnar has transformed into a popular tourist destination. Besides the regularrestaurant, hotel and a café to cater to its guests,the main attraction in Hellnar is a beautiful rock arch. Travellers can refresh themselves after a tiresome journey at the Fjoruhusio Cafe that faces an amazingly beautiful rock formation called Badstofa. Hear the echo of the birds chirping along with the roaring sound of the tides.
Londrangar and the Lighthouse
On the southern shoreline of the peninsula, you will get to witness exceptionally beautiful Londrangar basalt cliffs, which include a pair of lava peaks that push out from the sea along the shore. Standing tall amidst the striking landscape, these pillars are believed to have survived the forces of nature since ages. Be it the strong torrents of the ocean, winds, or the volcanic eruptions, these towers have endured it all. Beating all the odds, the two towers stand with pride at 75 meters and 61 meters, respectively.  
Besides Londrangar, stands in its entire glory the Malarrifsviti lighthouse that played a significant role for Icelandic fishermen who fished in the coastal areas of Hellnar. 
Búðakirkja
The black church Búðakirkja is a minimalist black church with white doors and windows located in Búðir. In scenic environment the church is very popular among photographers because of its unique features, colors and location.
Put on your travel shoes:  
The aforementioned places are only a fraction of what you can expect while visiting the amazing Snaefellsnes Peninsula. But even if you manage to visit a few of them, you are sure to carry along many beautiful memories that you will cherish for a lifetime. So, pack your travel hat and get ready to be fascinated by this beautiful little Nordic island nation on your Iceland expedition.
Tip from a local
While travelling in Iceland, whether you are exploring the Icelandic glaciers, blue ice caves or the golden circle, always make sure to stop at the swimming pools. Although Iceland has many gorgeous natural hot springs, we also have a lot of good swimming pools for you to enjoy, outdoors and  indoors at all shapes and sizes. Icelanders love a good pool! Click here to see a list of swimming pools in West Iceland.