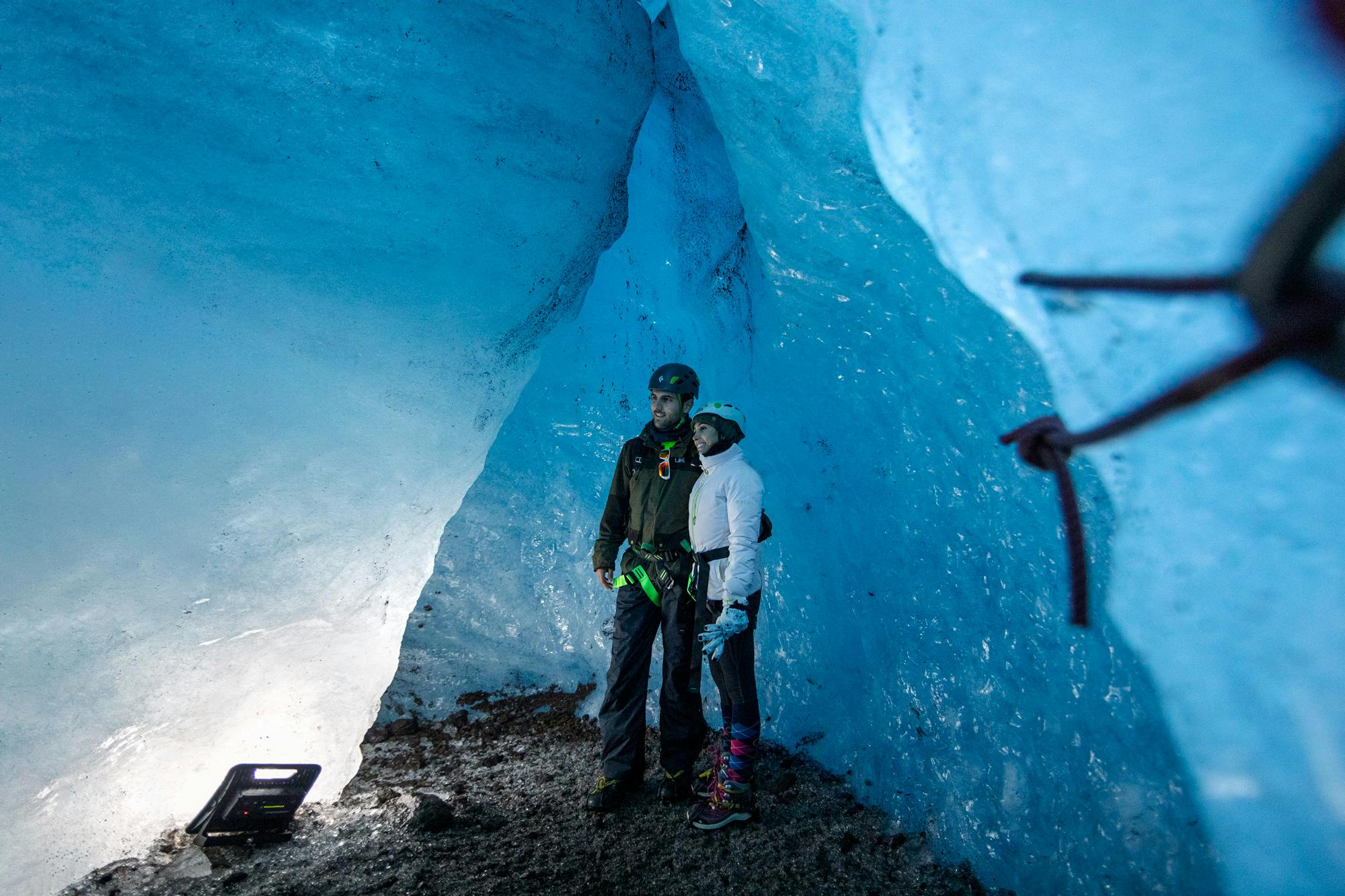 Returning to Iceland
Returning to Iceland was an experience I hadn't quite anticipated. Having visited once before a handful of years ago, I was hesitant to return and retread the same ground. With any new adventure, it's easy to plan ahead so diligently that I am almost living it out in my mind before it even happens! I was sceptical to the value of returning to a place I'd already visited, especially when we live in a world where there are so many new and interesting places to explore, all becoming more accessible than ever before. However, something about that first trip to Iceland fostered a flame in me that I wanted to attempt to reinvigorate…
When I arrived I didn't expect it to feel like revisiting an old friend; before departing on the three-day winter tour, I settled back into Reykjavík. That sense of familiarity was comforting as I was reminded of the sights and sounds of the country and its people. There is a certain joy in arriving upon a return, it's almost as if I felt silently welcomed into a new conversation; it was as if the landscape was asking how I was after all these years.
Then began the tour, even from the pick up I started to sense something that I hadn't been able to anticipate when planning the trip: an awe-inspiring feeling of possibility. Travelling in a small tour group, it felt very intimate and exciting, it was as if boarding a small ship set out on a voyage; I felt part of a crew about to set sail on a trip to discover the wonders of Iceland. Almost instantly, we wordlessly bonded through our shared goal. Our tour guide 'Rocky', captain of this voyage, only helped to bolster moral and increase anticipation for this new journey. 
Not uncharacteristic of any voyage is it unpredictability. We travelled through swaths of rain and dark skies. Initially this was disappointing as you hope to greet the best of the elements, however, there was something about seeing this side of Iceland that enhanced the landscape rather than diminishing it. Mountainsides mysteriously disappeared into the base of clouds, fog mesmerisingly blended with the snow in the distance and the rain on my skin allowed me to feel the elements. I came to realise that the conditions didn't matter as much as I thought they would, whilst the trip was changed, it had opened up a new possibility of experiencing Iceland in a unique way.
As if jumping off the pages of an old picture book, the wonder and stories of Iceland came alive travelling through the country. In every Icelandic person that I met, including the guides, had aunique relationship with the country and many of their own stories to tell that captured the imagination. The landscape is uniquely enriched once again by the plethora of tales I heard, many I'd never heard before, accompanied by the landscape I saw them in a way I had not seen them before. Miraculously Ice Caves, the Diamond Beach and endless Black Sand beach captured my own imagination as well as the stories that accompanied them. 
Overall, the trip was even more magical than I'd anticipated, spending some more time with Iceland was very special indeed. To being reintroduced to landscapes I knew already whilst also getting to greet some new ones too, it was a wonderfully meaningful experience and an adventure I won't forget. The tour was exciting, personal and professional: I am very grateful to Tröll for their commitment to creating a wonderful experience and helping others explore such a miraculous country. Not only was it awe-inspiring whist I was there, it cultivated that inner adventurous flame inside me and gave me an experience I'll take with me into my future.
Written by a passenger from UK
Louis Johnson