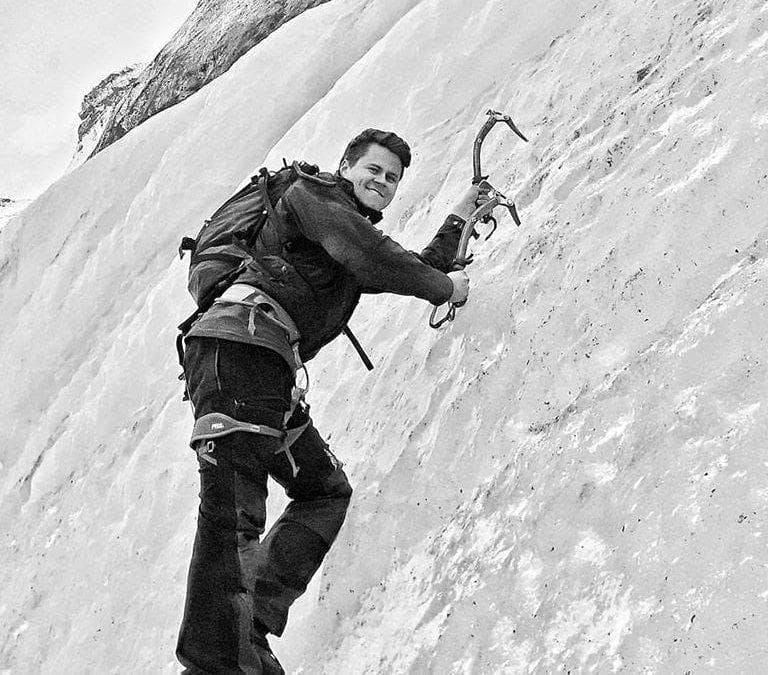 Meet Trym – I Fell in Love with the Land of Fire and Ice
Let us introduce you to Trym! Our Norwegian amazing glacier guide whose passion for being outdoors is just as big as his heart. He is one of our main guides in Skaftafell conducting glacier hikes almost every day!
My name is Trym, I am 25 years young and was born and raised in the Norwegian wilderness. I have a passion for skiing, glacier hiking, and other outdoor activities. I first came to Iceland in 2014, when I decided to hike across the whole country from north to south. This adventure changed me as a person and I totally fell in love with this extreme land of fire and ice!
Q: How did you come across Tröll?
I came back to work a winter as a sheep farmer, and during this time I made friends with two soon-to-be trolls, Mike and Sigga. They would later share their experience of working with Troll Expeditions with me and it wasn't long before I quit my current job in Norway to come to join the adventurous lifestyle of being a glacier guide in Iceland. I have never regretted that decision for a split second! This job never gets boring, there is always something new to learn and challenges to overcome. You get to meet people from all over the world and share amazing glacier moments with them! My plan for the future is to keep working on my guiding skills and hopefully keep this job until I'm such an old troll that I can no longer put on my own crampons?
Q: What is your favorite thing about glacier guiding?
My favorite thing about glacier guiding is the opportunity to create once in a lifetime memories for other people and to be able to work in the most amazing nature on the planet.
Q: What is your favorite glacier?
My favorite glacier is Svínafellsjökull, it's just too hard to explain why it must be experienced first hand! Glacier hike and ice climbing!
Q: What is your favorite place in Iceland?
My favourite place in Iceland is almost impossible to answer, there are so many amazing places I really love! At the moment I think I'll have to answer Skaftafell and the surrounding areas. So many beautiful glaciers to explore and in the winter you have the frozen waterfalls which offer great ice climbing. There is also the waterfall Svartifoss in all its glory and this spring I hope to climb Hvannadalshnjúkur, the highest peak of Iceland!