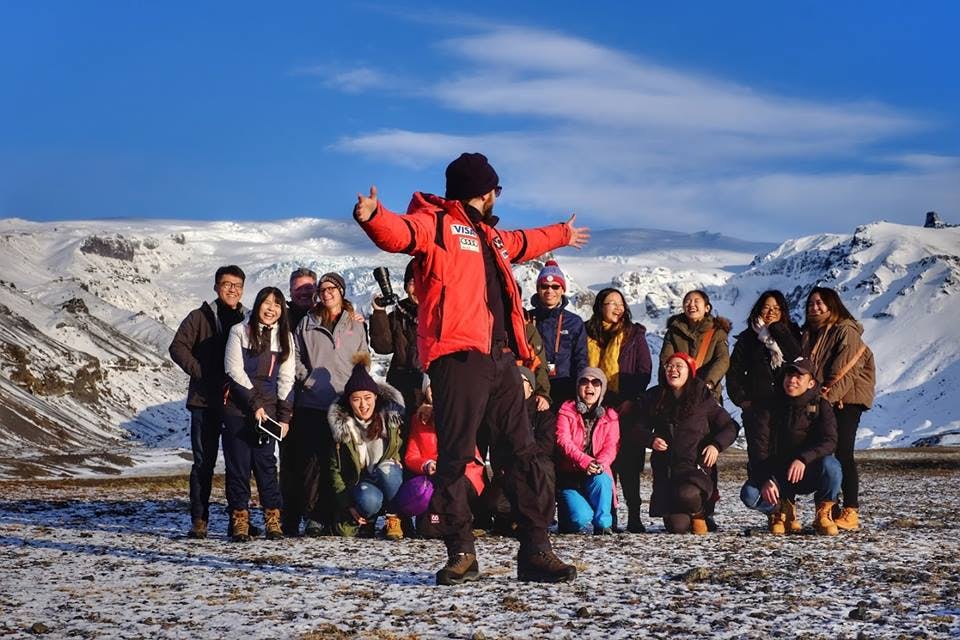 Meet Davíð – The Glacier Lagoon is my Favorite
Meet Davíð Ingi, our trollest of trolls! He will make sure to photobomb if you are on a tour with him to the South Coast. He might look all trolly and cold on the outside, but warm in the inside, like an Icelandic house.
Check out some of the pictures of our 2-day tour to the South Coast with him.
My name is Davíð Ingi Magnússon. Some fun facts about my name, Davíð means "The beloved", Ingi means "A King" and Magnús means "A king" too. So, my full name means "The Beloved King Kingson". No pressure from the parents what so ever. I'm 20 years old with 13 years of experience, (so in a normal calendar I'd be 33 years old). I'm a graduated lawyer from the University of Iceland. I grew up in a farm on the west coast of Iceland. My father is a farmer and my mother is a nurse. I have 3 siblings and I'm the youngest of them all. Some would even say I'm a "spoiled brat", but funny as hell… and also humble.
My oldest brother is a sheep farmer at my farm, my second oldest brother is a photographer and my sister owns a consultant company.
Q: How did you become a guide? What is your favorite thing about guiding?
Because of my background as a farmer boy I love being outdoors and running up and down mountains. Especially if there is a sheep in front of me that´s the need to be heard down a mountain. That´s one of the reasons I became a guide, I love being outdoors and hate being stuck in an office. I took Myers Briggs personality test which showed that I was 93% extrovert and 7% introvert. So, being a guide compliments my personality perfectly. Being outdoors and meeting new cool people from all over the world that I consider my friends after every tour. I love you all!
Q: What is so awesome about the South Coast of Iceland?
My favorite tour is the South Coast because you get all the best that Iceland has to offer in a short amount of time. Iceland is famous for our great mountains, waterfalls, glaciers, volcanoes and black sand beaches. You get that and then some in the South Coast tour. If you're lucky enough to get a tour with me I will also take you to many "non-tourist" secret spots that I know of. Glacier lagoon is my favorite spot in the world! There are no words to describe it's beauty Let's go… my future friend!