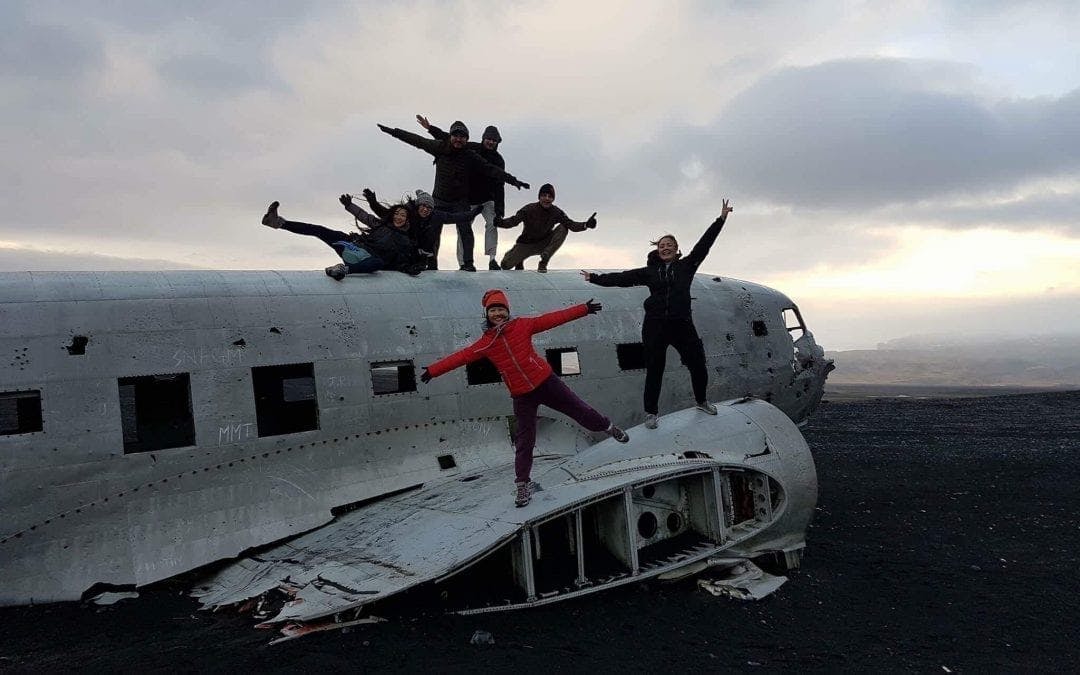 Meet Agnes – Jökulsárlón never looks the same
Today we will interview Agnes, our lovely guide who has been touring the South Coast this winter.
Q: What is your name?
Agnes Baldvinsdóttir.
Q: Where are you from?
I'm a native Icelandic. I come from Keflavík but I have lived most of my life in Reykjavík. However, my father's family is from the North and my mom's family is from the South, so I have had plenty of time to explore both coasts of Iceland. Above all, I have plenty of things to teach and show people. I'm really proud to be Icelandic. I just love teaching people fun facts about Iceland and showing them the beautiful landscapes.
Q: When did you start guiding?
In 2016. I have always wanted to be a guide and I wanted to see if I could do it and if I would like it. To my surprise, I saw that this was the perfect job for me, as I love adventure travel and the glacier hikes on our tours.
Q: What have you learned from the past year?
The people that I meet from all over the world are so nice, adventurous and fun. It made my job much easier. I was a bit worried about trying something new and if people would like me. After that, I learned that it's easy to make people like you, as long as you're nice and you smile a lot. It's all about teaching and having a good attitude inside and outside the bus. So this is what I have learned. My motto is "Þetta reddest" which means that it will all work out, just do it!
Q: What is your favorite thing about guiding?
My favorite thing about guiding is meeting new people and getting to be outside in the Icelandic nature.
Q: What is your favorite tour?
My favourite tour is the 3-day tour to the beautiful South Coast that includes the Golden circle! You'll see two of the most breathtaking waterfalls in Iceland: Seljalandsfoss and Skógafoss Waterfall. Also passing Vík, the town located in the area of Katla Volcano. Reynisfjara, the Black Sand Beach with its amazing basalt columns and rock formations is another stop. On the way to Höfn you'll drive through Eldhraun lava field, the biggest lava flow in the world. Jökulsárlón, and Diamond Beach are incredible as well . On top of all that, we get to do a Glacier Hike on Sólheimajökull Glacier or on the largest glacier in Skaftafell Nature Reserve located in the Vatnajökull National Park.
Q: What is your favorite place in Iceland?
My favorite place to visit is definitely the Glacier Lagoon and the Diamond Beach. In short, it is way too beautiful and it never looks the same.
Want to know more about Agnes' favorite tour? Check it out here: 3 Day Winter Minibus Tour. This tour is also available in summer: 3 Day Summer Minibus Tour.
If you want to see some pictures of top tours in Iceland, check Instagram