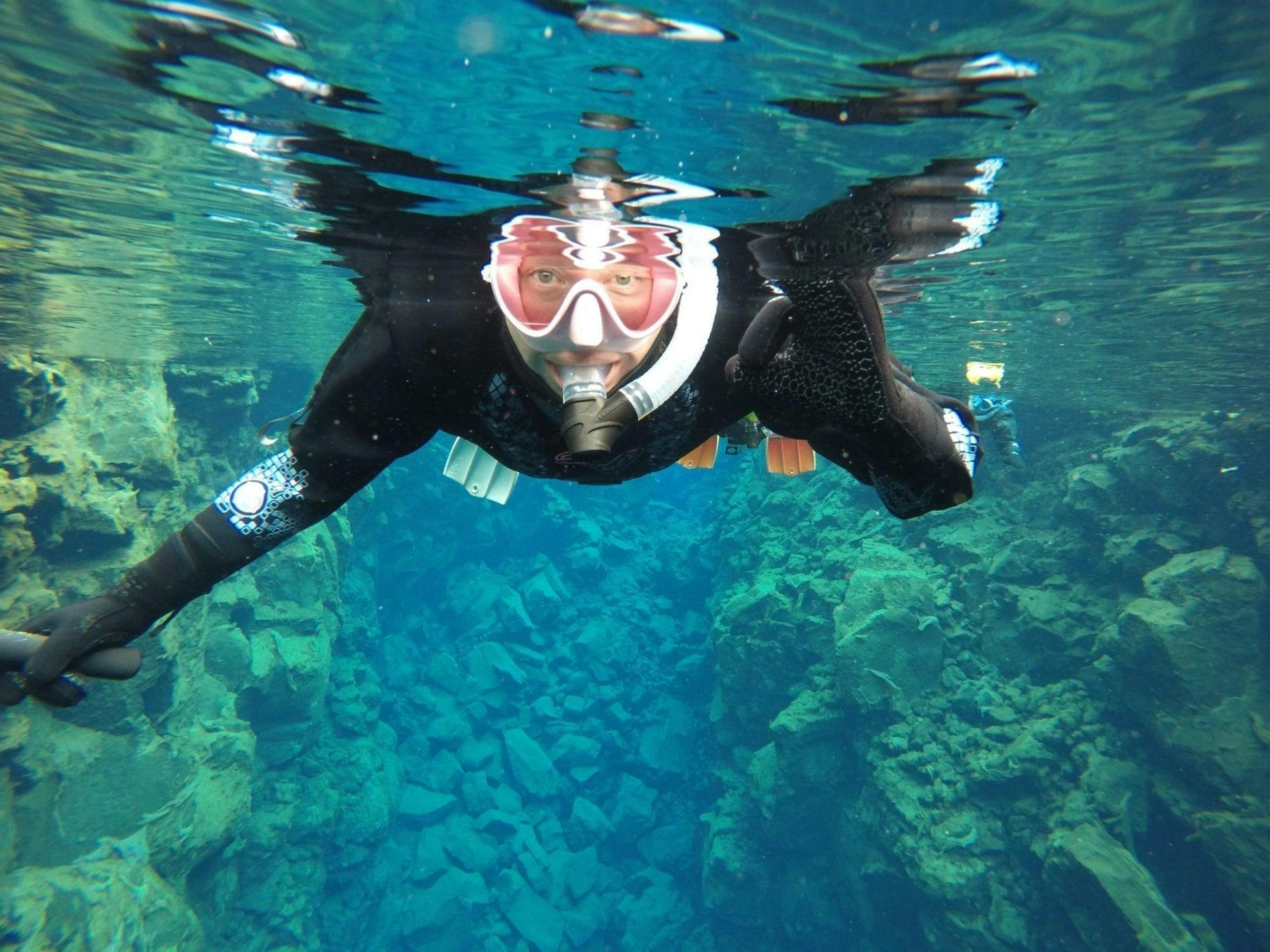 Join Our Team as a Snorkeling Guide - Apply Today! | Troll
Tröll Expeditions is looking for PADI, SSI, CMAS (or equivalent federations) Scuba or Free diving divemaster/instructors to work in Iceland as Snorkeling guide in Silfra in Iceland for this season.
Tröll Expeditions is a tour operator based in Iceland. We specialize in high standard adventure travel and offer a wide range of multiday tours, day tours, and activity-based tours (glacier hikes, ice climbing, snorkeling, volcano, etc… ) around Iceland, please check our website https://troll.is/ and our Trip Advisor for our great quality tours.
What we offer:
– Great work environment and company culture.
– Opportunities to grow in the company and train internally for guiding glacier tours, ice cave tours, sightseeing day tours or multiday tours if you want to stay long term.
– Salaries are according to the cost of life in Iceland, way above the standard diving industry.
– Possibility to be part of a team in the company with a high standard of service in Iceland (+5000 excellent Trip Advisor reviews).
– Travel grant and housing are not included (but we will help you to settle and find one).
What are the responsibilities:
– Assist with preparing/loading all equipment at our facilities.
– Welcome our customers, assist them with gearing up.
– Give comprehensive briefings in English about safety and the area.
– Provide a high level of customer service during the snorkeling tour and during all the time spent with clients.
– Take good quality photos of the clients inside and outside the water all along the snorkeling tour.
– Complete sales transactions and maintain proper cash accountabilities.
– Follow our procedures and proper maintenance of equipment.
– Recommend/generate sales for other tours offer by Tröll Expeditions.
– Other tasks assigned by Tröll Expeditions.
What are the work ethics requirements:
– Excellent English speaking skills & service oriented.
– Flexibility and ability to work in a team.
– Professional and kind behavior towards all our international clients and staff members
– Ambition towards personal growth and development within the workplace.
– Must be able to work a flexible schedule as dictated by Tröll Expeditions and adhere to all company policies, procedures, and practices.
What are the administrative requirements:
– Active certified Scuba Dive Master and above, or Free Dive Instructor.
– Currently certified in First Aid & CPR, as defined by agency specifications.
– Must be in good standing (have no recorded ethics or safety violations or quality assurance issues) with the certifying dive agency
– Valid European B driving license and comfortable driving van type vehicles.
– EU / Schengen Space compatible passport.
– Covid vaccinated (Eu standard).
What are the physical requirements:
– Ability to to work in the various weather conditions of Iceland, including below 0 degree Celsius (freezing) conditions depending on the season.
– Ability to work standing on his/her feet 100% of the time.
– Ability to maintain control of a group of 6 people and perform rescues in-or-out of water as necessary.
– Ability to load and unload gear and equipment repeatedly over a long period of time.
– Ability to lift/carry 20kg on a regular basis.
– Ability to climb ladders.
Please send your CV, cover letter, and recommendations to ronan@troll.is