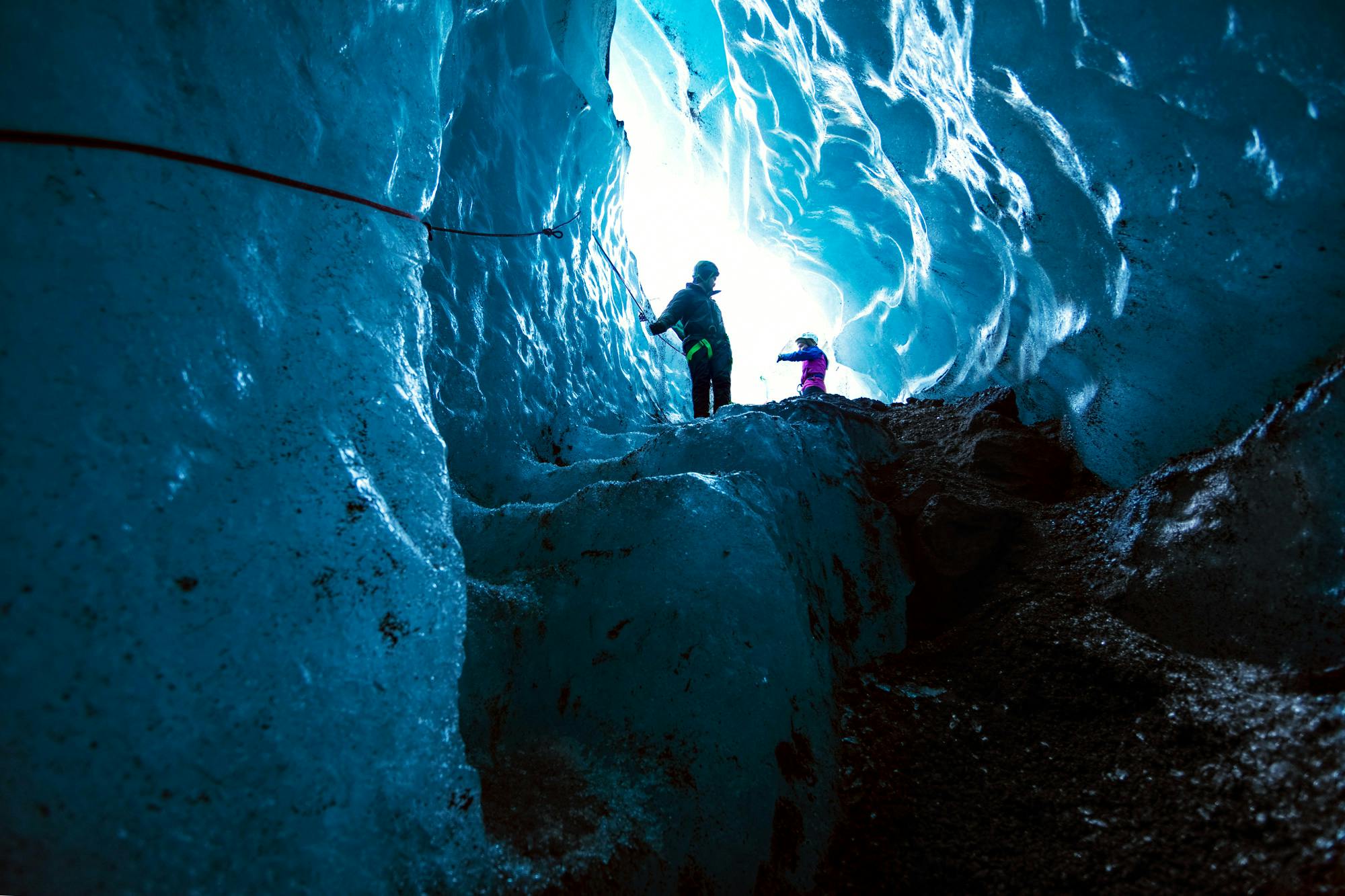 Is Iceland worth visiting?
People often ask… is Iceland really worth a trip? Probably it's those who never really took the trouble to learn a thing or two about this amazing island, which is just one of its kind on the planet. Ask anyone who has visited Iceland and they are sure to stare deep into your eyes, wondering if you have lost your sanity. Where else do you see glaciers, volcanoes and greenery all existing side by side. It's the same story across Iceland. You get to see diverse landscapes in a single sweeping view, your eyes wide open in bewilderment!
Written by Jaya, edited by Andrea Gylfadóttir.
But, yes there is a 'but'.
To eke out the best out of this trip, or for any trip for that matter, you need to be with the best of guides who can serve the cake. These guides know the place like the back of their hand, so they will arrange for you a bespoke itinerary for the given time.
This is where Troll Expeditions can take hold of your hand and guide you. We have the passion and experience to make for you an optimum itinerary that exactly suits your needs. We introduce to you the secrets of Iceland and bring you face-to-face with the tremendous forces of nature which will leave you in awe!
No matter how much time you have, we will help you create memories that will stay with you forever.
However, before discussing how we optimise your Iceland tour, just dive into the wonders this mesmerising island has in store for you…some of what the island offers is available nowhere else in the world.
The Midnight Sun
Iceland is located quite near the Arctic Circle, so you can see daylight 24 hours from mid-May to late July. Between 20 to 22 June, you will see the phenomena of the midnight sun, which sets post-midnight only to rise before 3am. It is endless astonishment to see the midnight sun out of nowhere. Days never really finish so you can enjoy sightseeing late night!
Northern Lights
Few places in the world offer you better view of Northern Lights, thanks to its unique location. You can see this mystical green lights flashing in the sky from September to mid-April and it is a major reason for people visiting Iceland outside of the summer months. To get the best view of the Aurora borealis make sure to find a place with little light pollution, enjoy it in a quiet dark place. The city lights will minimise the brightness of the lights. 
Blue Lagoon
Blue Lagoon is in itself a strong reason of visiting Iceland. Though the island has several hot pools, Blue Lagoon takes the prize home. The water is warm all year round and taking a dip in the pool is high on the checklist of tourists. Sulphur and silica in the water makes the water feel refreshing after the dip.
Volcanoes
If Iceland is called the land of ice and fire, it is because of these volcanoes.  Thanks to the volcanic activity till a few years back, crater lakes and black beaches have formed, acting now as the main attraction. 
If you love adventure, we can take you direct to the heart of a volcano. Seeing stained walls inside a volcano creates an experience which becomes a lifetime memory. 
Waterfalls
Cascading waterfalls are abundant in the waterfalls and they are mighty! Water dropping on lava rocks from great heights makes it breath-taking. Crystal clear water falling amidst black columnar basalt formations engages the onlooker. Many of these waterfalls would require hiking of a few hours. Dettifoss and Skógafoss are two most named waterfalls, but others are not far behind. Amount of spray these waterfalls produce may help you see one or more rainbows on a sunny day.
Ice Caves
A string of movies have featured ice caves and then look even more stupendous when you see them in person. Found next to or inside glaciers, these glaciers with black-blue ice offer a spectacle you cannot miss. Caves come into being by water running through or under the glacier. This leads to new caves forming every year and some old ones vanishing. Ice caves are a perfect addition to your Iceland expedition and will make your trip even more memorable.Looking for a very special ice cave tour ? Then a trip to the Dragon Glass Katla Ice Cave is the right expedition for you, click here to get all the details about this phenomenon of ice and ash.Underneath it awaits the mighty volcano Katla, that names both the glacier and the ice cave. You'll be entering the earth and exploring its inner powers.
Glaciers
Iceland is a glacier utopia and you will find the sort of glaciers which will make you feel like out of this world. What is unique about Iceland is some of these glaciers may be hiding potential volcanos! Vatnajökull, the largest glacier in Europe, sits in Iceland itself. Glaciers in Iceland present for you mind-blowing landscape which you can hike, with the assistance of our guide. Tröll expeditions offer many tours that will introduce you to our glaciers with the help of our experienced glacier guides.Are you looking for a tour that starts in Reykjavík? Click here to read all about this popular small group day tour that includes a hike on Sólheimajökull glacier and you'll be able to see Reynisfjara black sand beach, Seljalandsfoss and Skógafoss in one guided to
Whale watching
More than 20 species of whales live in the ocean around Iceland, which has catapulted Iceland to be Europe's whale watching capital. There are high chances of you spotting these giant creatures. A whale watching trip may bring you across gigantic humpback whales, minke whales, harbour porpoises, or whale beaked dolphins. Watching these whales in their natural habitat is something beyond comparison.
How we help you get the best of Iceland
And now, how Tröllaferðir helps you get the juice out of your trip.
We have arranged for you 4×4 Super Jeep tour enabling you travel through challenging Iceland landscape in comfort. An experienced guide on the superjeep makes it a dream tour. Riding a spacious vehicle designed for tough tours, you get to experience varied landscape and natural beauty.
Moreover, Tröllaferðir has on board well-trained  snorkelinginstructors who help you go snorkelling in Silfra, in Thingvellir national park. Certified by PADI, SSI, or CMAS, presence of these instructors lets you enjoy in water with complete peace of mind. These instructors will carry the gear to and from the sports site and assist you to gear up. They will point out to you the real value of the area, adding to the fun element. A best selling day tour that includes a snorkel in Silfra and the whole Golden circle is a great way to get the most out of the day while exploring all these must see locations. Click here to find out more
Diving into our rich experience, we create custom tour packages packing for you the best of Iceland. Our specialization straddles adventure travel and sightseeing, enabling you to get the best of both.