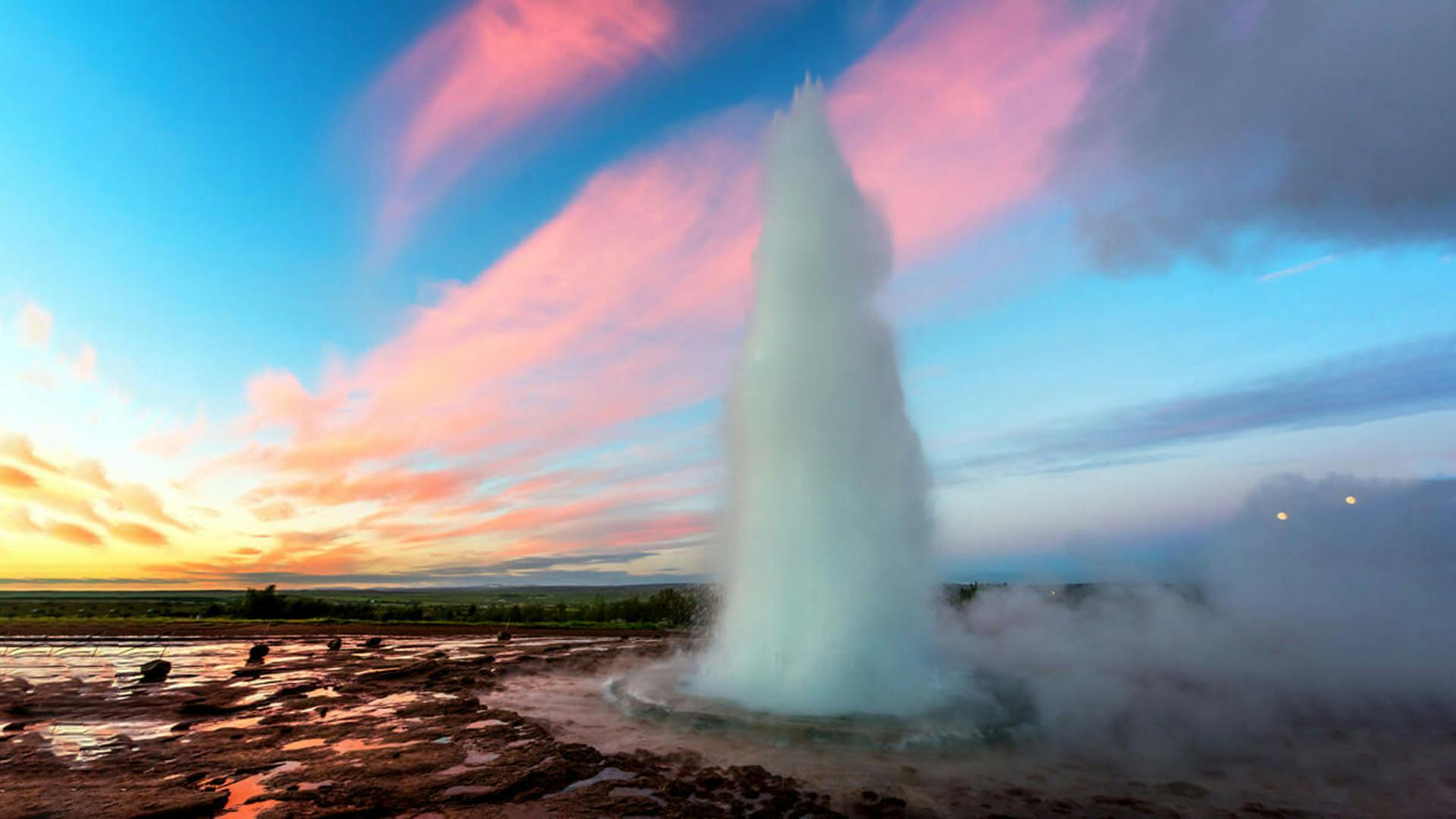 Golden Circle – What To Do and What Not
The Golden Circle is the most well-known route to do when in Iceland. Hundreds of visitors chose to tour it every day, but many make the same errors over and over which cause much to the annoyance of the locals and other fellow travelers. In this article, you'll learn what NOT to do to so you are not "that annoying tourist guy" while exploring the Golden Circle. Come with trolls and contribute to conserving Iceland′s nature and thus make your trip more enjoyable for both yourself and the local communities.
Be respectful when visiting the world's oldest parliament and UNESCO World Heritage Centre
Thingvellir (Þingvellir in its original Icelandic spelling) is well known for its history dating back to the old parliament "Alþingi" in Iceland during the Settlement of Iceland. It′s also known for its unique geological position in a rift valley between the North American and Eurasian tectonic plates. One mistake many tourists make on their way to Þingvellir is to stop to make stone piles on the side of the road. This Icelandic custom comes from walking on old walking paths, often in mountainous areas where it was easy to get lost and throwing a stone onto the pile was considered good luck. It also served a purpose to mark the way for other travelers, especially during winter months when the path could be covered in snow. Making stone piles along a paved high-way however is not only useless but can also disturb the natural surroundings and alters them for other visitors, so it′s highly recommendable to not do that while travelling to Þingvellir or elsewhere in Iceland, unless it′s clearly encouraged by the local authorities.
When in Þingvellir it′s also easy to get lost, so having a map or following recommended trails is the best way to go. When travelling with a guide it′s always good to listen to the guide and not stray away from the group. In Þingvellir there are also a lot of rivers and rifts filled with water. You can take a dip into two of those rivers, Silfra, but only with proper permit and gear or with a professional snorkeling guide.  Silfra is considered one of the best spots to go diving in Iceland, due to the clearness of the water. This National Park is also home of Silfra, one of the world's top diving places. When visiting Silfra we deeply recommend you go snorkeling in what have been described the world clearest waters. We offer a Golden Circle with Snorkeling that departs from Reykjavík every day here. 
Many visitors drop coins in the many rivers that are to be found in the national park for good luck and wishes, this custom however is only permitted in "Peningagjá" (Money′ rift) where thousands of different coins can be seen in the clear water. It′s highly recommendable to do it only there to conserve the national park and not cause offence. Throwing money elsewhere for good luck, like into "Drekkingarhylur" (Drowning river) where before women were executed by drowning as a capital punishment is not only unlikely to bring good luck but can be highly offensive to Icelanders.
Be careful when visiting Gullfoss
Gullfoss is the most well-known waterfall in Iceland and it therefore visited by many guests. It's name translates into "The Golden waterfalls" and it gives the name to the Golden Circle. It can be visited after Þingvellir or before going to Þingvellir and is also close to the Geysir area and that is why these attractions are often visited in the same trip.
The Gullfoss area is very beautiful and well equipped with a visitor center, a big parking lot, well-marked walking trails and information about the area and the people who helped conserve it up to today, but early in the 20th century there were plans on destroying the waterfall to make a hydroelectric dam there. Those plans were abandoned luckily for visitors of Gullfoss today. However, a mistake made by many tourists is to not respect the boundaries set up by the staff at Gullfoss but all the trails are clearly marked and there are ropes and signs indicating where you should not venture when visiting the area.
The signs are there also for a reason but getting to close to the cliffs and hills surrounding the waterfall can cause people to fall down because the earth they are standing on might not hold their weight. So, before you try to get that amazing selfie right next to Gullfoss, you should really think if it′s worth dying for, or at least falling down a cliff for. When travelling with a guided tour it′s also a good idea to stay close to the guide in order not to get lost and listen to her or his instructions, since they know best how good the conditions are and where it′s safe to go.
Stay safe when visiting the Geysir that named all other geysers in the world
Geysir and the nearby geyser-area is very well known for its hot springs and geothermal activity. The Geysir hot spring is in fact so well-known it gives it name to other geysers in the English language, but Geysir in Icelandic is the proper name of that geyser, the Icelandic word for geyser is hver.
Geysir is now an old hot spring in geological terms and its activity has been steadily decreasing in recent years, which has been altered for short periods of time by geological activity such as earthquakes, nowadays Geysir erupts around three times a day but its younger brother Strokkur erupts several times each hour and attracts far more visitors waiting for an eruption, since the wait is not so long. The main mistake visitors make in the Geysir area, like in Gullfoss, is not to respect the signs and boundaries set up by the authorities which can result in people getting too close to the geysers and getting seriously burned by the boiling hot water.
It′s recommendable to stay on the marked trails and if you are with a tour guide, listen to him or her. Following one′s common sense is always a good rule and there′s no shame in knowing your own limits and staying safe, because all Icelanders wish that our guests return home safely.
Hopefully if you follow these advice and others that you might during your stay in Iceland you will stay safe and sound and return safely back home. When in doubt you can always visit safetravel.is for updates on road conditions, special alerts and other important news and tips for safe travelling in Iceland.
Stay safe and have a good visiting the Golden Circle, and always take a troll! You can book our Golden Circle with visit to Kerið crater and a local farm here. If you are looking for extra adventure, you should also check our Golden Circle with Snorkeling in Silfra here.