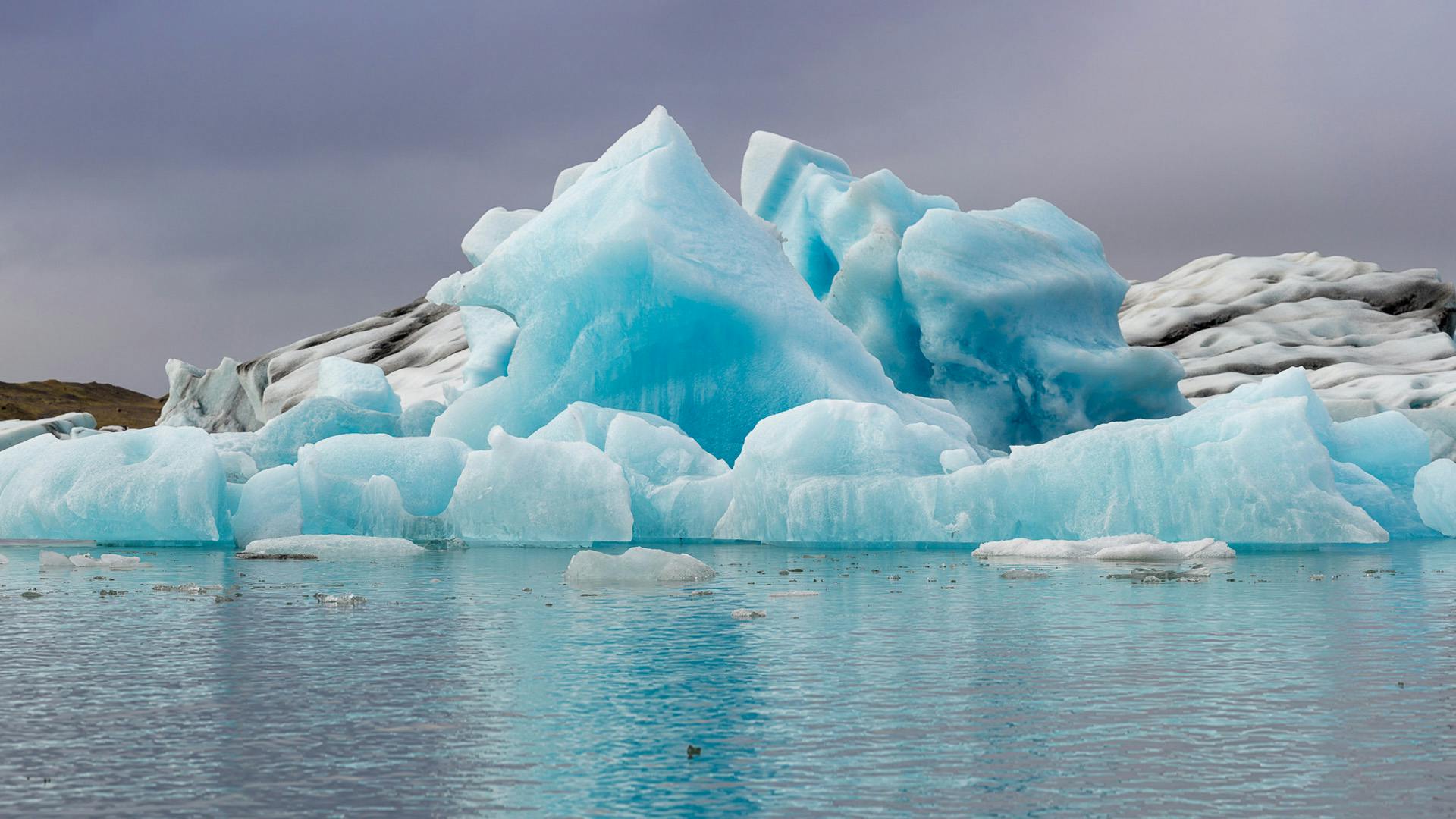 Explore the Icy Waters of Jökulsárlón
Jökulsárlón is called as one of the most beautiful Natural Wonders, where huge icebergs detach from the Largest Glacier in Europe - Vatnajökull.
Remember the breath-taking icy scenes of Die Another Day, Lara Croft: Tomb Raider, and A View to a Kill which made you desperate to visit the place? Well, if you are yet unaware of the place, it is Jökulsárlón, a mesmerising glacial lagoon in Southeast Iceland. An essential part of every Iceland expedition.
Regarded one of the greatest wonders of Mother Nature, Jökulsárlón simply wows the visitors. Boating in the lake, it feels like wandering in a magical world. Thanks to its stunning beauty, Jökulsárlón has become highly popular among tourists. Covering an area of about 18 sq km, the lake resembles a procession of luminous light blue and milky white icebergs from Route 1 between Höfn and Skaftafell

Attracting thousands of visitors each year with its incredible beauty, Jökulsárlón offers you an opportunity to capture a large array of photographs of the lake's landscape. No wonder Jökulsárlón has emerged the most preferred filming location in Iceland. The floating icebergs in the lagoon drift peacefully down to the sea or wash up on the black sand beach Breiðamerkursandur where they have been known to glisten like diamonds and the beach, has from there gotten the nickname "Diamond beach". 
The lagoon is mostly meltwater from Breiðamerkurjökull glacier, an outlet glacier from Europe's largest glacier, Vatnajökull glacier. Currently, it is the deepest natural lake in Iceland, with the depth of around 248 meters, which is below the sea level there.
How to reach Jökulsárlón Glacier Lagoon
You can drive in from Reykjavík which is some 370 km away. Leave early as you have a long way ahead. On the way, you may stop in Kirkjubæjarklaustur village for a few snacks before moving on. Soaking in the beautiful scenic vistas and absorbing the rays of sun if you are lucky, you won't mind the time taken for reaching Jökulsárlón. 
While the driver is busy behind the wheels, you may spend time gleefully ogling the beauty of the landscape. If you want, you may get out of the car for 5-minute-photo-stops from time to time and click pictures that you will keep watching all your life.
Once you reach the glacial lake, you may park your vehicle in the parking lot and begin exploring.
Attractions on the way to Jökulsárlón
Þorvaldseyri farm: The farm hosts notorious Eyjafjallajökull volcano; yeah, the same one which erupted back in 2010! It spewed ash cloud, earning for itself the term of the most expensive volcano in the world. Imagine getting into the backyard of a volcano and capturing the views!
Skógafoss waterfall: Skógafoss is a stupendous waterfall, 60 meters tall and 25 metres wide. You are going to feel like a tiny creature standing nearby. When you leave, it will seem you are leaving an old friend. There is also a legend associated with it – first man reaching there will get the chest filled with gold, hidden by a Viking settler. Who knows you may be the one getting it!
Seljalandsfoss waterfall: If you want more of waterfalls, head to Seljalandsfoss, which is in proximity of Ring Road. With waters falling from a drop of 60 metres, it has a pathway stretching all the way around it, allowing you to encircle the waterfall. Floodlights have been installed on both sides of the waterfall, so scene will be illuminated even at nights when the midnight sun has decided to take a leave!
Reynisfjara Black Sand Beach: To enjoy a combination of massive basalt stacks, marauding Atlantic waves and superlative panoramas, visit Reynisfjara Black Sand Beach. Considered the most impressive example of the black sand beaches of Iceland, it was voted by National Geographic among the Top Ten non-tropical beaches in the world in 1991.
Activities at the Glacier Lagoon
Boating: Boats operate in summers between April and October. During the peak season of July and August, there would be up to boat 40 trips on the lake per day. You may choose between an amphibian and zodiac boat tour. You would need to book zodiac boat tours in advance.
Ice caving: You may go exploring a natural blue ice cave within Vatnajökull glacier. All caves are different with varied sizes and shapes. You can access these ice caves only from mid-October to March each year.
Hiking: Get your hiking boots ready and hike Sólheimajökull glacier, learning about these natural phenomena from your guide who will set you up with all the necessary equipment. Absorb all the eerie quietness and sense of isolation standing atop the glacier.
Jokulsarlon Fauna
In summer season, 10 degree C warm sea water moves into the lake and mixes with sea water. This is the reason of presence of fish along with seabirds in the lake. Fauna in the lake adds to its attraction.
The lake is quite close to the sea and seals would swim from the sea into it. When boating, you can also see seals resting on the icebergs. Sailing between huge and small icebergs watching the fauna is an experience in itself.
In summer, the lake teeming with birdlife and you are sure to view the arctic tern and several other species. 
Get your adventure mode on and enjoy everything Iceland has to offer, the south coast, beautiful waterfalls, the golden circle and of course the northern lights.  On a multiday winter exclusive small group tour around Iceland you can hit all the must see locations with experienced guides who will make sure you don't miss a thing! 
What are you waiting for? Pack your bags, we'll see you in Iceland!