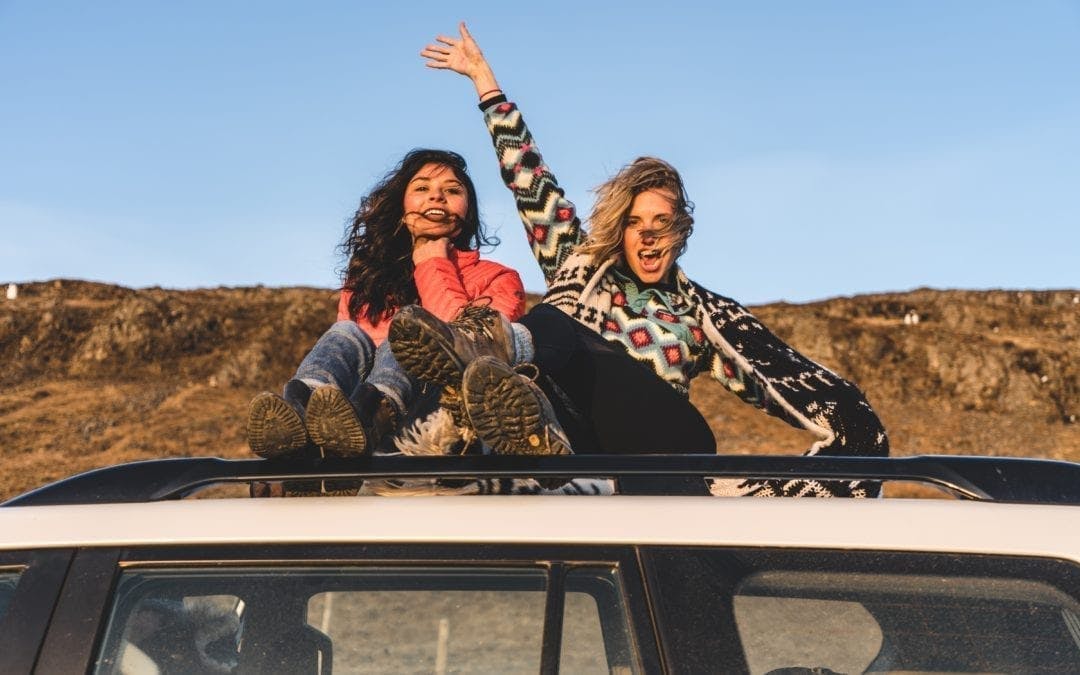 Events Every Summer in Iceland
Summers in Iceland is the time when Icelanders and other visitors in Iceland spend more time outside due to better weather. This also means that are a lot of exciting events coming up in Reykjavík and around Iceland that take place outdoor.
However, if you are not in the mood for all the crowds during the celebration, us at Troll Expeditions would recommend enjoying the peace and quiet inside Katla Ice Cave, which is one the few ice caves open for visits during the summer. This tour leaves from Vík on the South Coast and takes you to the Ice Cave where you can enjoy breathtaking views. You can find out all about it (here).
One thing the Icelandic summer is also famous for is the midnight sun, which during its peak on the 24th of June ensures almost 24 hours of daylight. Because of this reason the music festival Secret Solstice is held during the 21st through the 23rd of June in Reykjavík. There you can enjoy a variety of Icelandic and foreign pop and hip-hop music.
If you come to the festival but want to do something completely different while in Iceland then we at Troll would suggest that you take a look at our snorkeling tour in Silfra, which is a volcanic fissure in the Thingvellir National Park. The water there is so clear that your breath would surely be taken away if you weren′t wearing scuba gear. Read more about it (here).
Iceland is a country where many people take feminism and sexual freedom very seriously. That is why the Slut Walk is celebrated each year in Reykjavík will be on the 27th of June. This march focuses on returning the shame felt by many sexual abuse survivors back to the abusers. Before the walk there are usually concerts and other events supporting this cause where you can also buy merchandise to show your support.
Then in July most Icelanders travel around the country or abroad during their holidays so this is a calm time in Reykjavík. Another festival celebrated around Iceland is the holiday weekend of Commerce Day which is during the days of 2nd to 4th of August. This means that Icelanders leave the city to go camping all around Iceland. There are popular destinations in the North in Akureyri, the Westfjords in Ísafjörður and in the South in the Westman Islands for festivities during this weekend. The biggest event is in the Westman Islands where you can enjoy Icelandic music along with thousands of Icelanders. To be able to go you need to book ticket ahead. You can find more information (here).
This festival is often connected with heavy alcohol consumption, if you want to escape that, you should enjoy the one of the most peaceful places in Iceland, the Vatnajökull glacier. With Troll Expeditions you can take a 5-hour hike on the outlet glacier Falljökull, which comes from Vatnajökull glacier. You can find more information (here).