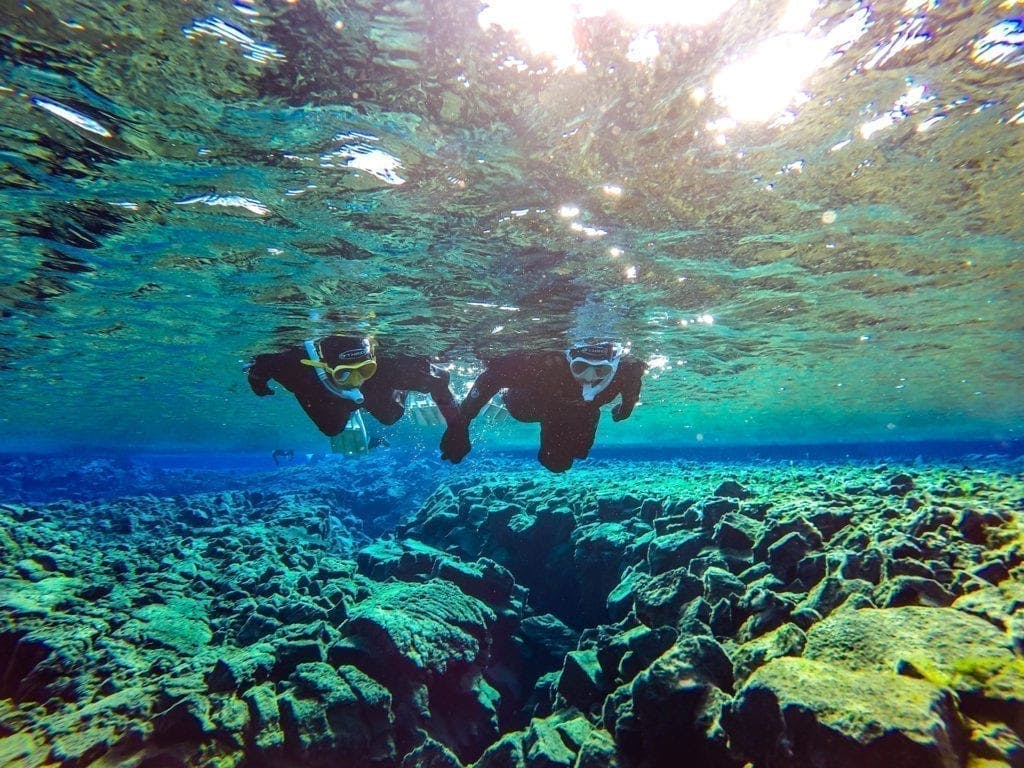 All You Need to Know About Thingvellir National Park
We at Tröll Expeditions love to get people to see the amazing things here in Iceland. If you are thinking of venturing of the beaten path we can not recommend Þingvellir (Thingvellir) enough. Thingvellir, which are central to the Icelandic culture, are a part of the most popular tourist attraction, the Golden Circle.
Written by Troll Expeditions. Edited by Andrea Gylfadóttir.
This fascinating location has enormous historical value and extremely rare geological conditions. Don't miss out on this must-see landmark on your visit to Iceland. To be fair Þingvellir ranks up there with other must see places like Skaftafell. So if you are thinking of rather doing the Glacier walk we recommend you go there.
Known as 'The Land of Ice and Fire', Iceland is an island in the North Atlantic with extreme geological contrasts. Home to some of the largest glaciers in Europe, Iceland also houses the world's most active volcanoes. The land of light and darkness, Iceland has summer days wherein the sunshine lasts for nearly 24 hours while winter has only a few hours of daylight. 
A peaceful and progressive nation, Iceland has a modern society where equality and freedom are highly revered. The nation has continuously ranked high on human development, and in terms of quality of life, democracy and gender equality. Enough reasons already to visit Iceland, isn't it?
We would love to share our inside stories and venture with you to the great Þingvellir. 
History and Geology
Iceland was an uninhabited island in the late 9th Century A.D. when the first Viking settlers arrived. Þingvellir, also known as Thingvellir, was to become the site where assemblies would take place and it turned the course of Iceland's history forever. The first Icelandic parliament was founded in Thingvellir in 930.
Thingvellir is the original site of the world's longest-running and still ongoing parliament. In Icelandic Althingi means parliament, and that is where the name Thingvellir comes from. Thingvellir is without a doubt one of the must-see places in Iceland. 
While the cultural and historical heritages of Thingvellir attract huge numbers of people, the geological phenomena is equally fascinating. The Mid-Atlantic Rift lies directly under Iceland. In the entire world, Iceland is the only place in the world where the rift is above the sea-level and the edges of both the tectonic plates are clearly visible at Thingvellir. 
UNESCO World Heritage
Due to the history associated with Thingvellir, the site became a National Park in 1930 and was deemed a part of the UNESCO World Heritage List in 2004. At Thingvellir, one can see some of the old foundational structures still lying around, while the others submerged underwater due to the sinking valley. The sinking valley is a major part of the collective attraction that Thingvellir boasts of. 
In the Icelandic society, Thingvellir symbolizes independence. With its historical significance, Icelanders flock to Thingvellir from all over the country. Being the first national park, Thingvellir has a shrine-like significance for all Icelanders and is considered a perpetually-treasured property of the Icelandic nation.
Golden Circle Site
A sought-after tourist destination, Thingvellir National Park is one of the most fascinating, unique and frequently-visited places in Iceland. If you are on a vacation in Iceland and wondering where to begin travelling from, get going from the Golden Circle.
Located on the Golden Circle route, Thingvellir houses the iconic Gullfoss Waterfall, which is celebrated for its beauty, the spectacularly natural geysers in the Geysir Geothermal Area and the picturesque national park vistas. With well-maintained roads in all seasons, The Golden Circle is the most preferred point to begin your Iceland expedition.
Located at just a 45-minute drive from Reykjavík, the Golden Circle attracts millions of tourists every year and these numbers are only expected to increase with boom in the tourism sector. If you have a strong dose of enthusiasm we at Tröll offer an expedition that gives you a change to visit Thingvellir and the rest of the Golden circle in a small group  family friendly guided tour (here).
More than the fascinating history and geology, opportunities of snorkeling and diving in the pristinely clear waters of the ravines attract people looking for a breathtaking experience. If you are not hard-pressed for time, you may explore the Golden Circle adventure further by going for snorkeling in Silfra. Silfra is the most famous ravine and the only one where snorkeling and diving are permitted.
The over 100-metre visibility of water allows visitors to bathe in the magical blue light, and become a spectator to the marvel of marine life. The unique geological conditions prevailing in Silfra make it one of the world's top five diving sites. For a snorkeling expedition in the clearest water in the world Tröll can offer you an amazing snorkeling experience that gives you a opportunity to view this astonishing geological phenomenon from under the water (see here)
We at Tröll also offer a combined expedition experience that includes both The Golden Circle and Snorkeling in Silfra. The perfect opportunity to combine these popular Iceland tours into one (here).  We consider us to be your local expert in Iceland. 
So what are you waiting for? We at Tröll Expeditions have a diverse selection of tours that you can choose from and we look forward to seeing you! Travel with the adventure experts and Tröll will show you the secret behind a great day tour.
We promise you that our enthusiasm and appetite for showing you the wonders of Iceland is something no one can match. So bring a strong dose of adventure seeking and we will show you what the secret spots share between them.
Although Þingvellir is no ice cave or a trip to Sólheimajökull glacier it is another kind of adventure suitable for all. If you want to go snorkeling we will provide the safety equipment and gear. If you are still thirsty for adventure after going to Þingvellir we recommend going on a glacier hike in the South.
Tours mentioned in this article are: 
Snorkel between Continents in Silfra. Free underwater photos & small group. Click here to see it. 
Golden Circle & snorkeling at Silfra. Free photos & small group. Click here to see it.
Glacier Hiking and South coast from Reykjavík.  Click here to see it.